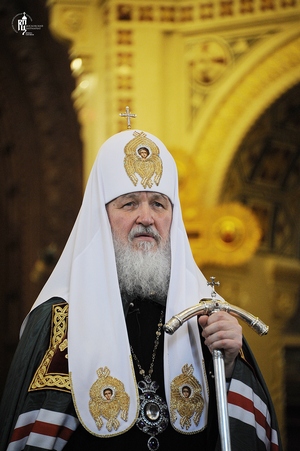 Patriarch Kirill of Moscow and All Russia is due to visit the Holy Land soon, possibly in November, his spokesman said.
"The definitive dates for the visit have not been set yet. Tentatively, the visit is being planned for November this year," Deacon Alexander Volkov, told Interfax-Religion.
The Patriarch's planned trip was discussed at a meeting in Moscow on Thursday that brought together the Synodal Department for External Church Relations' head Metropolitan Hilarion, the head of the Church's Administration for Institutions Abroad Archbishop Mark, Jerusalem's Mayor Nir Barkat and the president of the Russian Jewish Congress Yury Kanner.
In accordance with an Orthodox tradition, after his election as Patriarch, Kirill has been visiting the Local Orthodox Churches whose leaders have their names mentioned in prayers of intercession during communion services in the Russian Church.
Source: Interfax-Religion