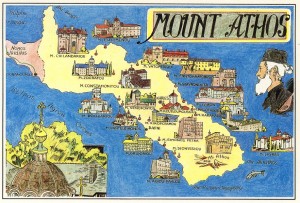 Moscow, May 30, Interfax – Patriarch Kirill of Moscow and All Russia will visit Greece and Mount Athos from June 1 to June 7.
During his trip, the Patriarch will visit churches and monasteries of the Greek Orthodox Church and meet with its head, representatives of the Greek authorities and ethnic Russians living in Greece, as well as will travel to Thessaloniki and Veria, a spokesman for the Synodal Information Department said on Wednesday.
"It will be the next visit between the fraternal local Orthodox Churches. Archbishop Ieronymos II of Athens and All Greece visited the Russian Orthodox Church last year," the spokesman said.
From June 4 to June 7, Patriarch Kirill will visit Mount Athos, the unique monastic state and a major pilgrimage site for Orthodox Christians.
Source: Interfax-Relgion