PRAVMIR. June 8, 2012. Patriarch Kirill of Moscow and All Russia visited the Convent of St. Heracleidius as part of his official visit to the Orthodox Church of Cyprus.
The Primates of the Churches of Russia and Cyprus were greeted at the convent courtyard by Metropolitan Isaiah of Tamasos and Orinis; Argirios Papanastasiou, Nicosia district officer; Andreas Voskaris, community president; and the clergy of the diocese and sisters of the convent.
Following their welcome, His Holiness, Patriarch Kirill, and His Beatitude, Archbishop Chrysostomos, proceeded to the convent's church, dedicated to St. Heracleidius, where a supplicatory service was celebrated.
Metropolitan Isaiah of Tamasos and Orinis addressed the Primate of the Russian Orthodox Church with the following words: "In your person, our people are greeting the spiritual father of the holy Russian land, which throughout all the difficult moments of our history has been our sole protector and ally." The Metropolitan recalled his student years at the Moscow Theological Academy, stressing in particular that he considered the future Patriarch Kirill to have been his guide and mentor: "I will never forget the invaluable experience given to me by Holy Russia."
The Metropolitan also noted that the people of Cyprus were grateful to the Russian Church and its Primate for their efforts towards resolving the Cyprus dispute, expressing his hope that these efforts would continue and expand.
Abbess Prodromia then offered her own words of welcome.
His Holiness was given a reliquary with portions of the relics of the Holy Martyrs of Tamasos, along with their icon, as well as an icon of St. Mnason, Bishop of Tamassos.
The Primate of the Russian Church thanked all those who had gathered in the church, remarking that he was making his first acquaintance with the monastic life of Cyprus by visiting the Convent of St. Heracleidius. The Patriarch expressed his joy at the flourishing of the Church of Cyprus, thanking Metropolitan Isaiah for his pastoral care and his work towards strengthening relations between the Orthodox Churches of Russia and Cyprus.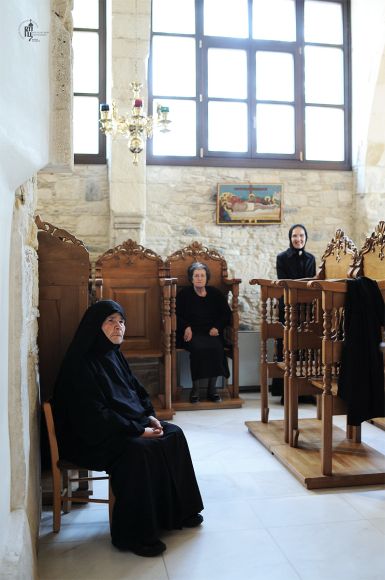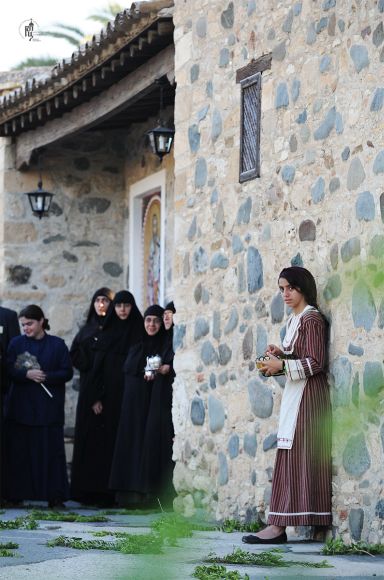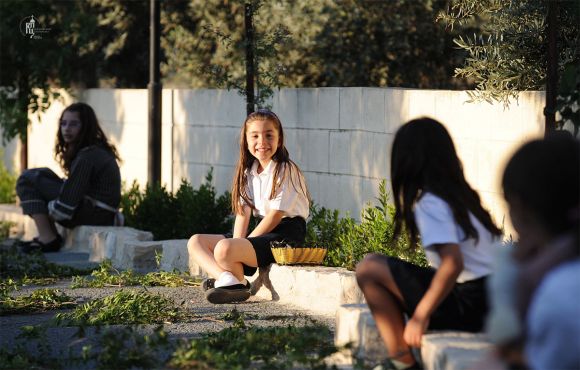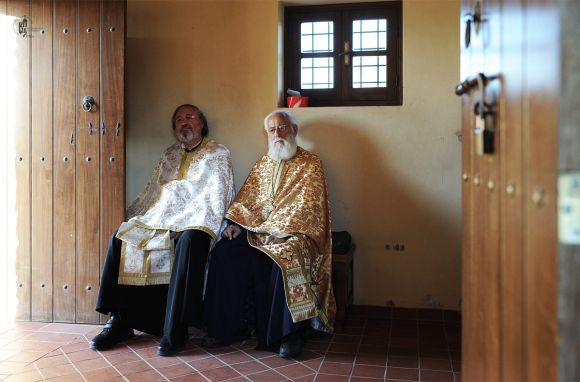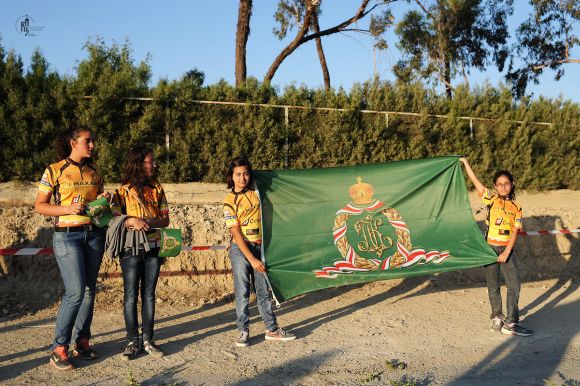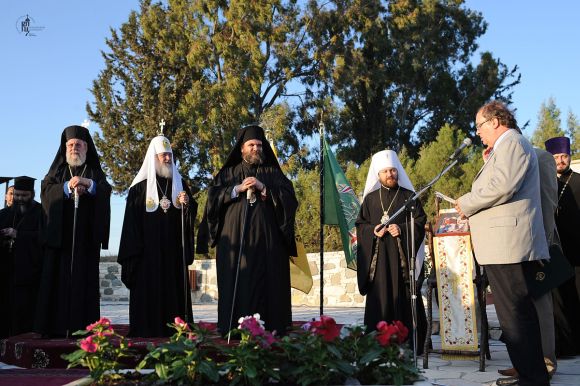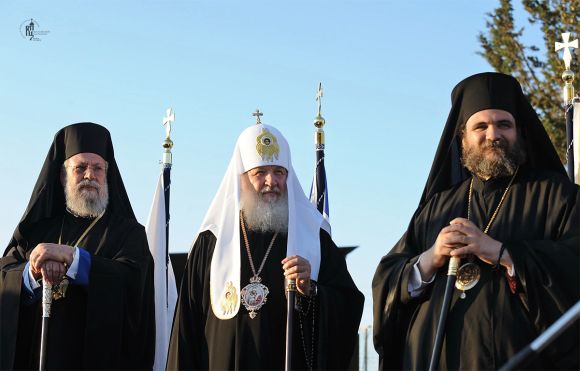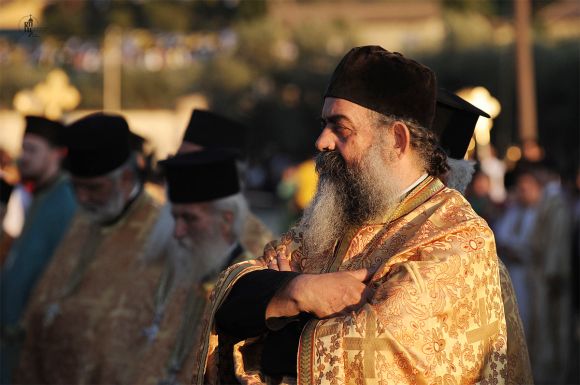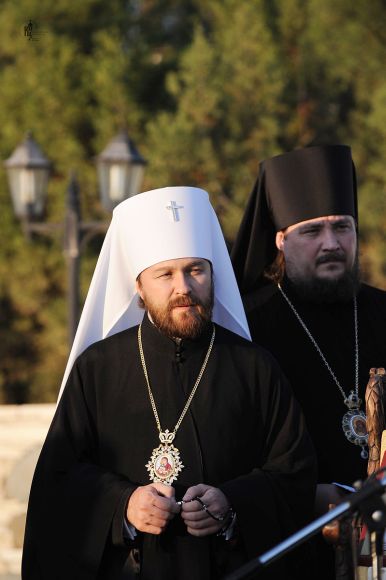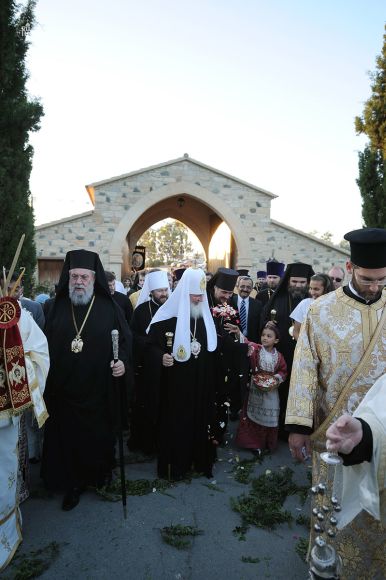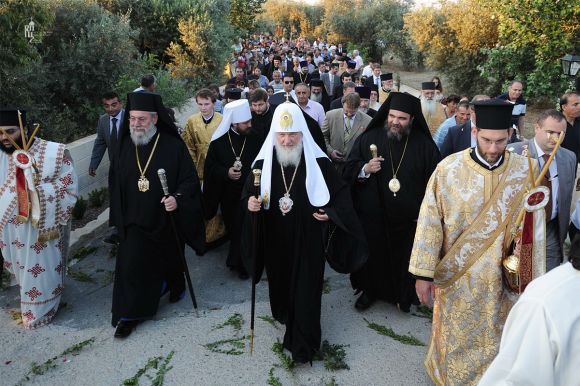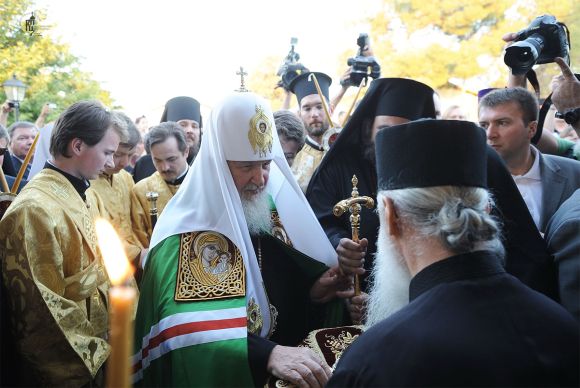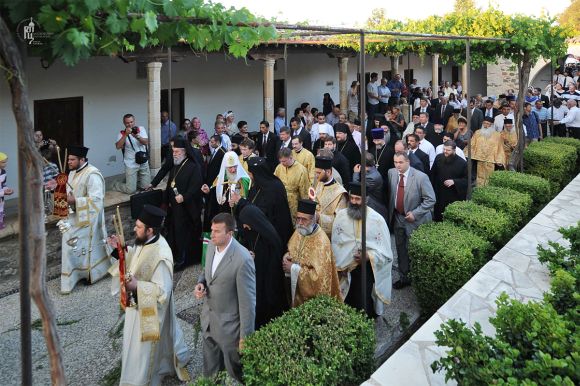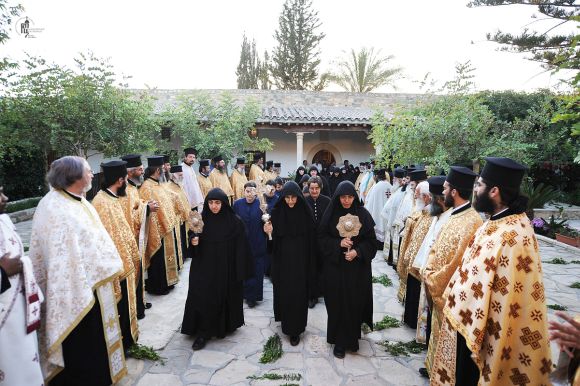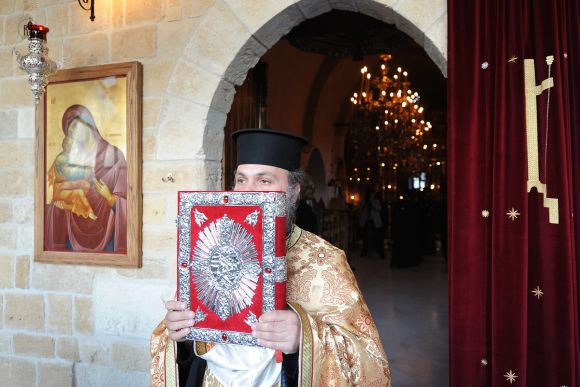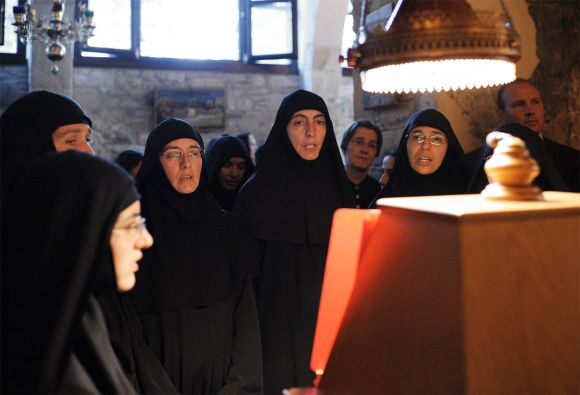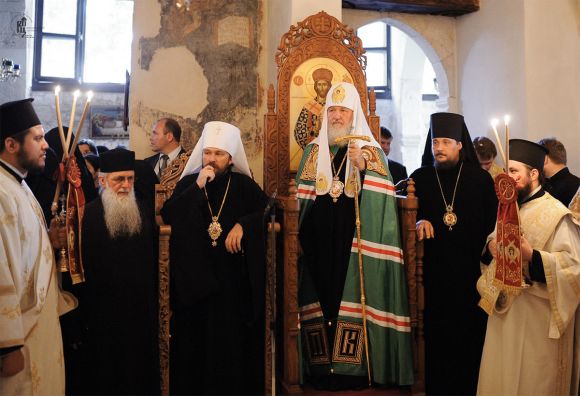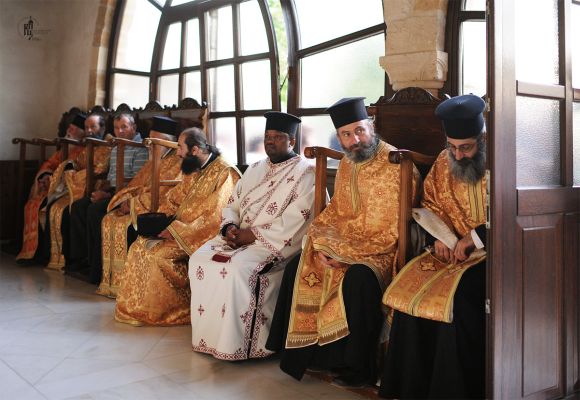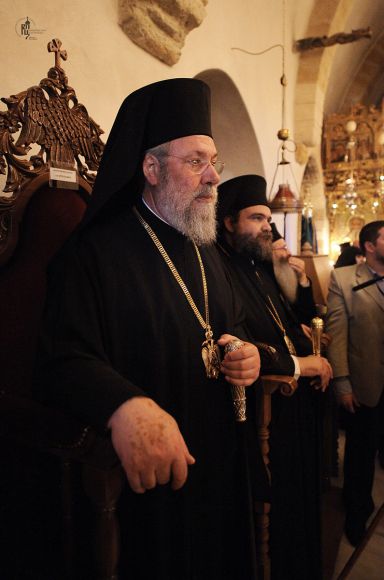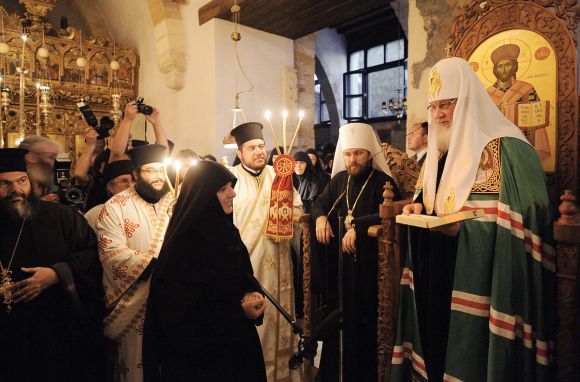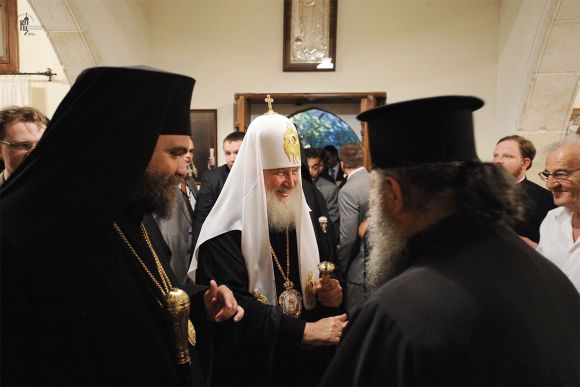 Photographs by K. Novotarsky / Press Office of the Patriarch of Moscow and All Russia