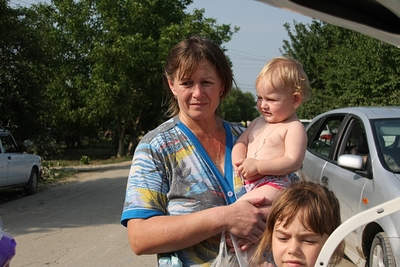 Moscow, July 10, Interfax – Patriarch Kirill`s representative, located in damaged by flood village Divnomorskoye for a few days gave shelter from bad weather to several tourists from the Central Russia.
As Interfax-Religion was told in the Synodal Information Department, inhabitants of the representative provided women and their children (most of them came to the Black Sea coast to spend their vacations) hot food and roof. As a result of the flood these people were left without a roof over their heads.
By noon of July 9, all the tourist from the Central Russia, appealed to the Patriarch Kirill`s representative had left area of disaster.
Source: Interfax-Religion