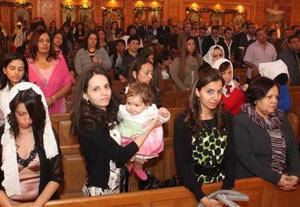 January 7, 2013
The Egyptian army has foiled a plot to attack Coptic Christians as they were starting to celebrate Christmas, MENA news agency reported on Monday.
The failed plot  is thought to have been aimed at the Rafah Church, in the northern Sinai, where Copts would have gathered to celebrate their Christmas Day, held on January 7.
"Army units foiled an attack against the Rafah church at 1:00 am (23:00 GMT Sunday) and seized a car packed with explosives and weapons near the church," MENA reported.
Security forces are still looking for another vehicle involved, which sped away packed with explosives and masked individuals.
In his annual message to celebrate the feast of Christmas, the new Copitc pope has urged followers to "not be afraid" as fears grow that the indigenous minority face a new wave of attacks  from islamists.
President Mohammed Morsi previously said he is the "President for all Egyptians". However concerns grew when violence against the 800,000 orthodox Christians in the country increased and the new constitution, which adopts stricter Islamic law, was recently passed.
One of the worst act of violence aimed at the group  was on January 1, 2011, when an attack on a church in the city of Alexandria killed 23 people.
Source: Al Bawaba