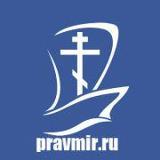 Dear friends,
Not long ago we asked for your help. We wrote that we lack the means to offer our translators the modest honoraria they deserve for their work. Following our appeal, we received $60 in donations… Our site is visited by nearly 3,000 people every day. We have approximately 1,000 regular readers. Our call was heeded by three people, each of whom sent us $20. We are very grateful to them, and remember their names in prayer.
We are again appealing to you for your help. We are $512 in debt to our translators, who are clergymen for whom the remuneration they receive for their labors helps them to meet their own financial needs. This means that by donating to our site, you will not only be helping our website's missionary activity, but will also be helping to support hardworking clergy of the Orthodox Church.
We sincerely ask for your help. For a long time – nearly five years – we were able to get by on our own. But now the situation has changed. We cannot survive without your support. We need a sum of $500 to $1,000 every month in order to post three to seven original translations a week. We are asking for your support for our translation work only. All other daily work on this site is done by volunteers, who dedicate anywhere from two to five hours of their time daily.
We thank you in advance!
The Editors of Pravmir.