June 24, 2013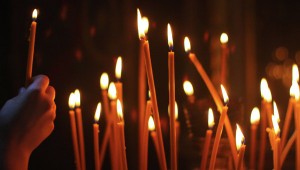 MOSCOW, June 24 (RIA Novosti) – Russian Army recruits in central Siberia can now conveniently pray before beginning their service to the motherland.
The country's first Russian Orthodox church at an Army recruitment office has recently opened in the Siberian metropolis of Krasnoyarsk, a defense official said Monday.
The 10-meter-high St. Alexander Nevsky chapel, built upon the initiative of Army officials, priests as well as draftees' parents, has been consecrated by local Russian Orthodox Metropolitan Panteleimon, the Defense Ministry official told RIA Novosti.
The church will be available to some 3,500 conscripts summoned this spring to fulfill their mandatory one-year military service, the official said. The spring draft ends July 15.
Krasnoyarsk is the third largest city in Siberia with a population of almost a million.
Source: RIA Novosti