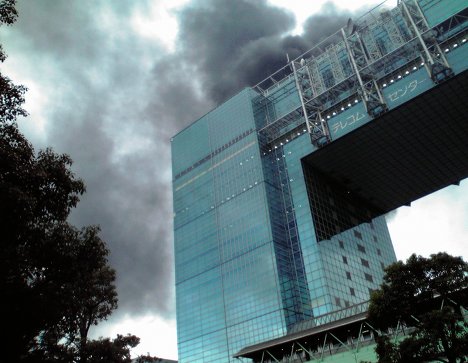 On March 11 earthquake and tsunami have struck Japan. The Philippines, Marshall Islands and Australia have also received tsunami warnings. Let us pray!
At the Aposticha, Idiomel Stichera of the Earthquake.
A composition of St. Symeon of the Wonderful Mountain.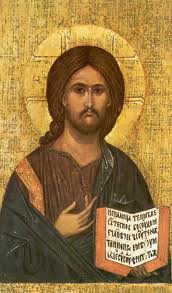 Tone 2.
When the earth was troubled in fear of your rage, hills and mountains were shaken, Lord; but having looked upon us with an eye of compassion, in your anger do not be enraged at us; but with compassion for the creation of your hands free us from the dread threat of earthquake, as you are good and love mankind.
Tone 6.
Verse:
You shook the earth and troubled it.
Fearful are you, Lord, and who can stand against your just rage? Or who can entreat you, or who can supplicate you, good Lord, on behalf of a people that has sinned and is in despair? The heavenly armies, Angels, Principalities and Powers, Thrones, Dominions, the Cherubim and the Seraphim cry out to you on our behalf: Holy, Holy, Holy are you, O Lord; do not despise the works of your hands; through your compassionate mercy save a city endangered!
Verse: Who looks upon the earth and it trembles.
The Ninevites by their transgressions heard they would be submerged through the threat of earthquake; but by the mediating sign of the whale, repentance summoned resurrection through Jonas; but as you took pity and accepted them, at the cry of your people with the children and beasts, through your Resurrection on the third day spare us too who are being punished, and have mercy.
Apolytikion of the Earthquake in the Plagal of the Fourth Tone
O Thou Who lookest on the earth and makest it tremble, deliver us from the fearful menace of earthquake, O Christ our God, and by the intercessions of the Theotokos, send down upon us Thy mercies in abundance and save us.
Kontakion in the Plagal of the Second Tone
Deliver us all from earthquakes, O Lord, and from wounds unbearable on account of our sins, and spare Thy people whom Thou hast purchased with Thy Blood, O master; and deliver not Thy city to destruction by terrible earthquakes, for we know none other God besides Thee. And to those who chant do Thou respond: I am with you, and no one shall prevail against you.