Source: THE PILGRIM: The Voice of The Orthodox Church in Singapore
Dear Pilgrim
What does the Orthodox Church say about the verse "If anyone sees his brother sinning a sin not unto death, he shall ask, and He shall give life to him, for those whose sin is not unto death. There is a sin unto death; not concerning that do I say one should make request" (1 John 5:16—17). What is the sin being referred to and does it mean that there are some people that we are to give up completely on? By the way, I am from an evangelical church in Singapore.
Angela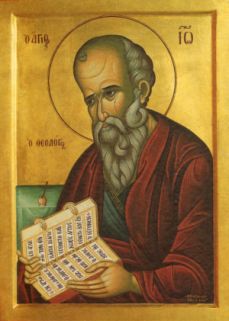 Hi Angela
Let's see if this helps: The general agreement among commentators is the sin that "leads to death" is not a particular sin, e.g. lying, but a hard, God-rejecting heart in a person who refuses to repent. Some commentators say this passage refers to apostasy. Yet others are of the view that any sin, if not repented and dealt with in our lives, may eventually numb our conscience and destroy our souls. That could be true for St James said "But each is tempted when he is drawn away and enticed by his desires. Then after he conceived the desire, it brings forth sin and sin when it is full grown brings forth death." (James 1:14—15)
However, it is verse 17 that raises the most concerns. St John seems to be saying that there are particular people we should not pray for – implying that they are beyond the reach of supplication to God and that it is "game over" for them.
I remember seeing explanations of this verse juxtaposed with Hebrews 6:5-6 "it is impossible for those who were enlightened once for all…..and become partakers of the Holy Spirit….who fell away, to renew them again to repentance." So by this token, it will be an exercise in futility to pray for these people.
However, it is hard for us to tell the difference between a backslidden Christian and an apostate. The two may appear similar outwardly but God alone knows the true condition of a person's hearts. We have seen Christians fall away never to return, yet we have seen others change religion or give up for years, even mocking Christ our God, only to return with tears of repentance and receiving forgiveness from Him.
Let's see how the early Fathers of the Church commented on this verse. It is important to understand not only the views of current commentators but also to see how the theologians and teachers of the Church understood this passage across the span of more than a thousand years.
From Blessed Jerome (4th Century)
"Some offences are light, some heavy. It is one thing to owe ten thousand talents, another to owe a few cents. We shall have to give account of the idle word no less than of adultery….(yet) there is great difference between sins. And so with respect to the people of Israel who sinned a sin unto death, (God) said to Jeremiah "Do not pray for this people, neither entreat for them, and do not withstand me, for I will not hear you." (Jeremiah 7:16)"
From St Ambrose of Milan (early 5th Century)
"St John did not absolutely forbid that prayer should be made for those who "sin unto death", since he knew that Moses, Jeremiah and Stephen had also prayed, and he himself implies that forgiveness is not to be denied (to those they prayed for). Intercessors like them (Moses, Stephen etc) must be sought for after very grievous sin, for if any ordinary persons pray, they are not heard….John was speaking not to Moses and Jeremiah, but to the people, who must seek another intercessor for their sins; the people for whom it is sufficient they entreat God for their lighter faults, and consider pardon for weightier sins must be reserved for the prayers of the just. For how could John say that graver sins should not be prayed for, when he had read that Moses prayed and obtained his request, where there had been willful casting off of faith and knew that Jeremiah also interceded?
How could John say that we should not pray for the sin unto death, who himself in Revelation (Revelation 2:12—16) wrote the message to the Church at Pergamos that they repent? Did not John know that Stephen prayed for his persecutors, who could not bear to hear the name of Christ?….And we see the result of this prayer in the case of Paul, who kept the garments of those who were stoning Stephen, who not long after became an apostle by the grace of God, having been before a persecutor of the Church."
From this Pilgrim's little understanding, the teaching of the Fathers seem to go like this:
· They explain verse 17 within the general context of prayer. In verses 14 and 15 we read "And this is boldness which we have toward Him, that if we ask anything according to His will, He hears us. And if we know that He hears us whatsoever we may be asking for ourselves, we know we have the requests which we have asked from Him". Then the Apostle John goes into "if anyone sees his brother sinning……."
· They teach that all sins are offences before God – Jerome says we will have to give account and be judged for the idle words we utter as well as the "big" evils like adultery.
· The Fathers of the early Church had a stronger sense than we do today of the Body of Christ being a community with various levels of people. Some Christians are further on the road of sanctification and some are starting out. Some are pressing on boldly for Christ, some are sloppy, weak and some are enslaved by various sins. And our spiritual condition has bearing on our intercessory ability before God. Powerful prayer is not a method — it is a mirror of our lives in Christ.
As a community, the Church, we always need each other's prayers and we cannot carry out our Christian walk alone.
While we are saved by grace, we are not the same in holiness or have the power of the Holy Spirit in our lives to the same extent. The Orthodox Church's teaching is that holiness and the righteousness that comes from obeying Christ unlocks the power of God. We don't hold the view of "it is all by grace, so He will pour out the gifts of the Holy Spirit into my life regardless of the person I am". By the same token, the Scriptures and the Fathers do not preach a salvation that is simply "accept Christ and be saved…..once saved, always saved".
St James said "the prayer of a righteous man avails much" (James 5:16) and he gave us the Prophet Elijah as an example. Yet Elijah is described as "a man with a nature like us" which means he was not perfect. In fact no saint is sinless – only Jesus Christ, the God-man, is without sin. But we need to humbly recognize that we are not the spiritual equals of Elijah, the Virgin Mary, the Apostles or the many saints of the Church.
But praise be to God, we are members of the same community with them. We can and should ask for their prayers just as we ask each other for prayers. Don't we have direct access to God in Christ? Yes, but that is not the same as a one-dimensional "me and Jesus and no one else" thing. God has given us the intercession of the community to teach us that we are one family extending from earth to heaven, unbroken even by death. It is to teach us that we need each other. He has saved a people for Himself, not just a collection of individuals. The saints in heaven can hear us because the Holy Spirit gives them power to do so. God is the God not of the dead but of the living.
This has been the universal and unquestioned practice of the Christian faith for 1,500 years. Its abuse at some points in the Church's history does not invalidate the underlying truth. Only after the Reformation (in the 15th Century) did a contrary teaching emerge among some groups, supplanting what has been Christian practice from New Testament times.
But back to your question – St. John is not telling us to judge who will never repent and are therefore bound for hell. We can call on Christians closer to the Lord and holier than we are to pray for these people. And God, in His sovereign mercy, may well work wonders in response to the prayers of His Church.