July 10, 2013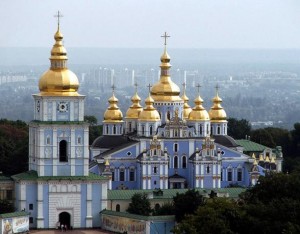 President Traian Basescu and Patriarch Daniel were invited by Ukrainian authorities for the celebration of 1025 years since Kiev Russia was Christened over July 27-28, an official of the Unrainian Embassy to Bucharest declared.
The Romanian Orthodox Church confirmed the presence of Josef of Western and Middle Europe to festivities, while the Presidency is still discussing the level of representation, said Teofil Rendiuk, minister councilor of the Embassy of Ukraine to Bucharest. He said that festivities from Kiev will host the president of the Russian Federation, Vladimir Putin and patriarch Cyril of the Russian Orthodox Church.
The Chrestination of Kiev Russia in 988 by Saint Vladimir is considered very important for the history of the Russian people.
Source: ACTMedia