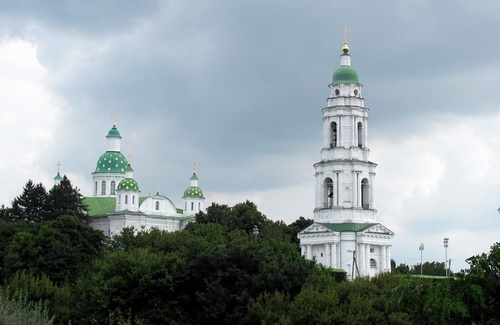 Decree of the President of Ukraine "On Measures to Celebrate the 400th Anniversary of Mharsky Monastery" has been signed to support the initiative of Head of the Ukrainian Orthodox Church, Metropolitan of Kyiv and all Ukraine Volodymyr, the President's press service reports.
Under the Decree, the Cabinet of Ministers of Ukraine together with Poltava RSA must elaborate the issue on the implementation of measures on preservation, repair, restoration and rehabilitation of buildings and objects located on the territory of Mharsky monastery in the course of 2014-2019.
In their turn, the Ministry of Culture of Ukraine and Poltava RSA must organize and hold solemn measures on the occasion of the 400th anniversary of Mharsky monastery.
The State Committee for Television and Radio Broadcasting must ensure media coverage of the given measures.