August 9, 2013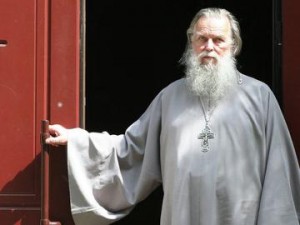 Moscow, August 9, Interfax – The Pskov city court has placed a Moscow resident, suspected of killing priest Pavel Adelgeim, under arrest, the Russian Investigative Committee said in a statement.
"Today, the Pskov city court has upheld the request of the investigator of the Russian Investigative Committee's investigative department for the Pskov Region and has chosen to arrest and detain, as the pre-trial restriction, Moscow resident Sergey Pchelintsev, 27, accused of killing a priest of the Russian Orthodox Church, a cleric of the Pskov Diocese, Archpriest Pavel Adelgeim," the statement said.
According to the information of the Investigative Committee, Pchelintsev has been detained for two months.
"According to the doctors' report, the suspect currently can be kept in a detention facility if provided medical care," the statement said.
Source: Interfax-Religion