Source: http://theotokos.org
How Does the Love of Money Interfere with our Relationship With Jesus Christ?
Materialism: The Disease of this Current Age
"But those who desire to be rich fall into temptation and a snare, and into many foolish and harmful lusts which drown men in destruction and perdition. For the love of money is the root of all evil…" I Tim 6:9-10.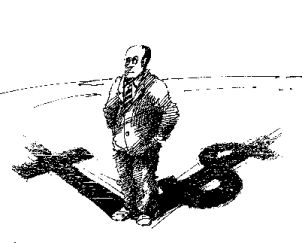 "Show me the money!!" screamed Cuba Gooding Jr. as Tom Cruise sat there and listened patiently…. so went one of the funniest scenes in the movie Jerry McGuire.
After that movie came out, I noticed how every one around me, whether at work or at school, started using that phrase: Show me the money! It became incredibly popular and part of the common vocabulary at least for the next year or so.
It got me thinking, "It is about the money. It's always about the money, at the end of the day the "bottom line" is always about money. We live in a society obsessed with money. What job you take is a function of money, which car you drive, how large your house, the clothes you wear, the neighborhood you live in and the school you attend. It's about the money.
In the old days, to get stuff you had to make stuff. For example, to get some chickens to eat, you had to make shoes and you traded shoes for chickens, or cows, milk, lumber, whatever you needed. Now, we have money that facilitates trade without the old barter system. So money now rules the world. To get anything on this earth, all you need is money.….right???
Could this be the reason the Lord selected money when he gave one of the strongest warnings in the Gospels, "You cannot serve God and Mammon (riches)"? Wow, extremely strong words for our Lord; stronger than most that have been preserved for us. Another time we see such strength and passion from the Lord is when he drove out those who were using the house of the Lord for trade and said, "My Father's house is a house of prayer. You have made it into a den of thieves." These phrases from the Lord, coupled with the verse from St. Paul just below the title make me think that the love of money is far more dangerous than every one at work or at school seem to think.
The reason comes back to the relationship between God and man in Christianity: we are God's sons and daughters. The sonship of man to God describes a reality; the reality is that man relies on God for life, sustenance, and pretty much every thing else. You see, when we were children, we relied on our father for food, clothing, and shelter. We were kids, they were the parents, and they took care of all our needs – that's the way it's meant to be. Notice that when the Lord taught us to pray he said to say, "Our Father" and he reminded his disciples, "Unless you become like Children, you cannot enter the kingdom of God." In another place he says, "Therefore I say to you, do not worry about your life, what you will eat or what you will drink; nor about your body, what you will put on… For your heavenly Father knows that you need all these things."
Thus, a simple spiritual principal follows: God wants man to rely on him. To trust him and to have a relationship like a son to his Father. And the inverse is true, man needs to rely on God as a father for his own spiritual growth. Now comes the problem: money. Money seems to have a common effect on humans since the beginning of time, it alters one's perception of reality. Especially the reality I just mentioned in the paragraph above. Man loses sense of his need for God in his life. One starts to falsely rely on personal wealth vs. the Lord. One starts to accumulate wealth on earth instead of wealth in heaven.[1] One starts to think that having money gives safety and protection. One starts to think that accumulating wealth brings happiness.[2] And this is dangerous to the spiritual life. These deceptions come from the evil one, who wants us to lose our sense of sonship with the Father and rely on things of this world.[3]
I am constantly reminded of this deception when I hear some advertisements on TV. For example, you can buy safety by owning a Volvo. So let me ask this, if you own a Volvo – do you still have to pray and make the sign of the cross before leaving your driveway? Another advertisement shows a stranded woman all alone on a dark road at night, then it tries to sell a cell phone for "safety reasons". So does the woman with a cell phone need God just a little less than the woman who doesn't have a cell phone in her purse?? And of course, there's Enron. I am of course very sad for those who lost their retirement money. However, I know of someone else who lost everything (money, oxen, servants, house, wife, sons, daughters, and even his health) and made this statement, "Naked came I out of my mother's womb, and naked shall I return thither: the Lord gave, and the Lord hath taken away; blessed be the name of the Lord." (Job 1:21) Can someone who lost $1.2 million dollars make such a statement? It is difficult; as difficult as it is for a camel to go through an eye of a needle? I think so.
Of the many vices discussed in the Bible, the love of money receives a great deal of attention. The reason is simple: it destroys the relationship with your father. It makes you feel independent, smart, successful, powerful and arrogant. As opposed to reliant, humble, thankful and fearful of the Lord. It saps away the innocence of the child and replaces it with the rebellion of a teenager with a weekend job and a car. And in America, this problem is exasperated by the abundance of material items one can purchase and 'enjoy'. Let us all pray that the Love of money not entrench on our hearts and minds, and that we remain like Children in our relationship with God; obedient, faithful and reliant. Glory be to God, forever. Amen.
---
[1] "Do not lay up for yourselves treasures on earth…but lay up for yourselves treasures in heaven. ..For where you treasure is, there your heart will be also."
[2] Like the rich fool in the gospel of Luke when he said, "And I will say to my soul, Soul, you have many goods laid up for many years; take your ease; eat, drink and be merry." (Luke 12:20)
[3] By the way, many rich people seem to lose touch with reality in many other earthly ways as well. They seem to think they are more popular than they are, they seem to think they are funnier than they are, they seem to think they are better than every one else because of their money. Unfortunately, they seem to lose their sense of reality even in dealing with one another on a personal social level.