The head of the Russian Orthodox Christian Church shot back on Friday at critics that accuse the church of blending with the state, as allegedly evidenced by a draft bill criminalizing religious offense.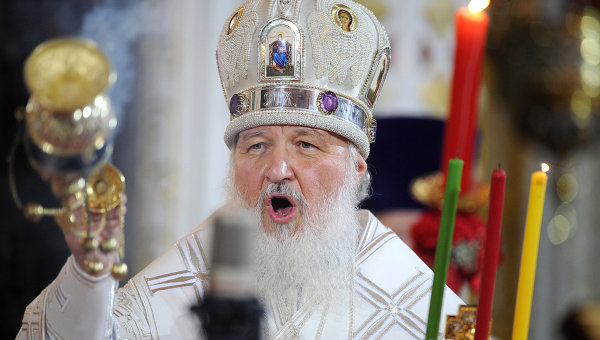 The church is not interested in obtaining state powers or even a state status "as in certain European countries," Patriarch Kirill said in an apparent reference to legal privileges of Lutheran churches in Scandinavia.
But demands to separate the church and the state often mask the attempt to force the church to give up its ministerial mission and the believers to abandon their civil rights and responsibilities, Kirill said.
He spoke at a conference at the Moscow State University, which students reported earlier to be forced to attend, a move that drew rebuke from church leadership.
A bill proposing to punish offense of religious sentiment with jail terms of up to three years is currently pending review in the State Duma, where it is expected to be backed by all four parliamentary factions.
The bill's critics say it discriminates against non-believers and is aimed at strengthening the union between the Kremlin and the Russian Orthodox Church, which flourished after Kirill backed Vladimir Putin's presidential bid earlier this year.
Source: RIA Novosti