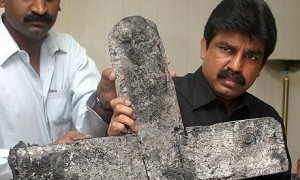 Moscow, March 4, Interfax – The Russian Church expressed its condolences over the assassination of Pakistani Minister for National Minority Affairs Shahbaz Bhatti.
"Many Christian Churches were inspired when Catholic Mr. Bhatti was appointed to the Cabinet of Ministers headed by you. The politician managed to do a lot to reduce religious tensions in Pakistani society, he wasn't afraid to speak openly against initiatives of religious extremists," head of the Synodal Department for External Church Relations Metropolitan Hilarion said in his message to Pakistani prime-minister Yusuf Raza Gilani.
The Metropolitan regretfully stated that the committed crime was "not the only act of violence against Christians in Pakistan."
"Today neither ordinary believers nor high ranking officials are protected from aggression of people who disguise their crimes in religious convictions," the message posted on the DECR website on Friday reads.
Bhatti, the only Christian in the country's government, was assassinated last Wednesday. He died from injuries in Islamabad hospital.
Pakistani television reported that four armed people attacked the official's automobile, dragged out his niece and body guard, and then shot at Bhatti. The attackers escaped the scene and left leaflets of radical Islamic group al-Qaeda Punjab.
The Taliban movement announced its responsibility for the assassination.