MOSCOW, February 19 (RIA Novosti) – Russia needs legislation to separate pilgrimage from tourism, the head of the pilgrimage center of the Moscow patriarchy said on Tuesday.
"Pilgrimage and tourism are incomparable. They cannot be mixed, but are not separated by law. Only religious organizations should be involved in pilgrimage activities," Hieromonk Nikodim (Kolesnikov) said, adding that the Russian Orthodox Church is working to draft amendments to the law on tourism.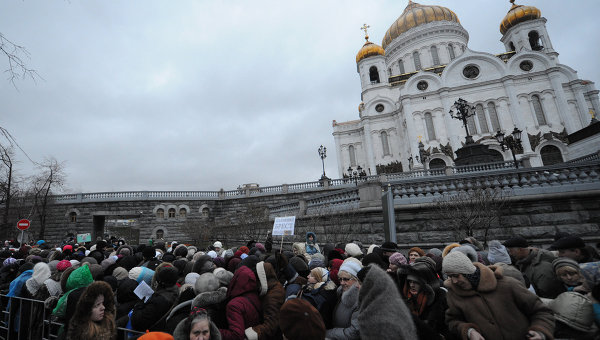 "By law, religious organizations have no right to organize tours [for pilgrims], so the legislation has to be amended," his said.
According to him, tax benefits are needed to develop pilgrimage tourism, and only believers and theology teachers or students can work as tour guides.
"Some people go to pray and others go sightseeing. They do not feel comfortable together," Hieromonk Nikodim said.
Source: RIA Novosti