May 24, 2013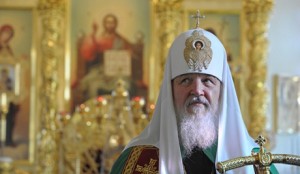 BELGRADE – Russian Patriarch Kirill has said that Serbia has to withstand pressures and difficult moments since the holy land of Kosovo and the people who live there must not be lost.
You must not shrink back, Patriarch Kirill said for the Belgrade-based daily Vecernje Novosti at a reception which was organized by the Russian Foreign Ministry.
Patriarch Kirill stated for the daily earlier that the Russian Orthodox Church and the Russian Orthodox people will never turn their backs on Kosovo Serbs.
No earthly benefit and no change of political conjuncture would make us forget about our centuries-long spiritual relationship, the Russian Patriarch said.
Source: InSerbia News