New Year, according to the Julian calendar, is celebrated in many towns in Serbia. Like every year, fireworks will be staged over the Temple of Saint Sava at midnight.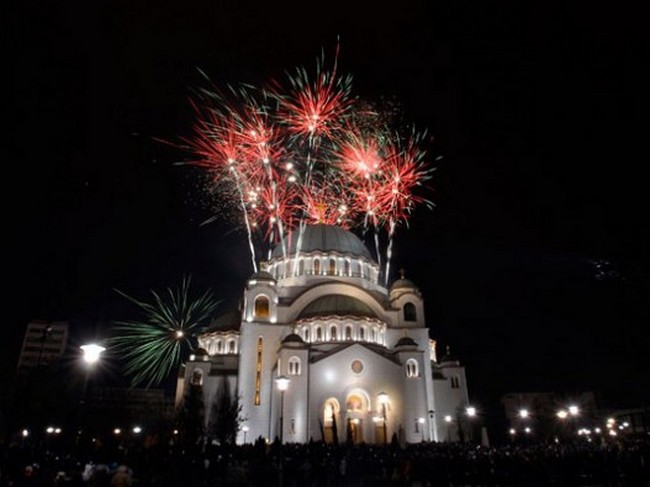 In Serbia New Year will be celebrated on the streets in several cities, according to announcements, but not in Belgrade. In the capital, for the first time, the Orthodox New Year 's Eve is dedicated to children. In front of the Old Palace in Belgrade youngsters had six hours to enjoy in a colorful program.
City of Novi Sad organized New Year's Eve at the central square. Zeljko Joksimovic, Natasa Bekvalac, Jelena Tomasevic and Nikola Rokvic will perform at the celebration.
Ana Kokic and Zeljko Sasic will sing in Zajecar, Dzenan Loncarevic and his brass band will perform in Cacak.
Cacak organized this year a cultural entertainment program for the Orthodox New Year 's Eve. Citizens of Jagodina will welcome the Orthodox New Year at the town square. Celebrations will be organized in Gornji Milanovac, Cajetina, Arilje and Ivanjica.
The mayor of Cajetina, Milan Stamatovic, said that in Zlatibor, at the main square, a brass band will perform and fireworks will be staged at midnight .
Source: InSerbia