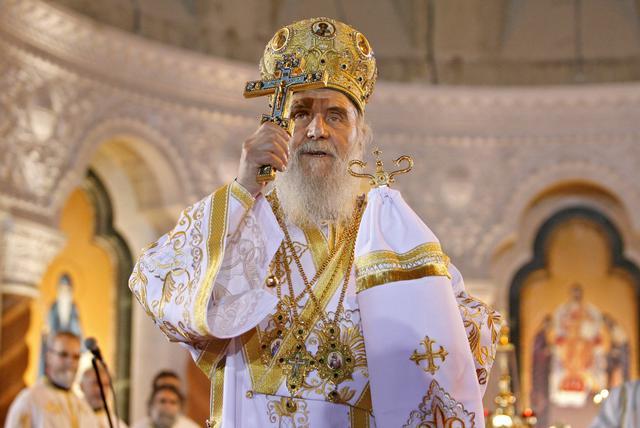 BELGRADE — Serbian Orthodox Patriarch Irinej will speak at the UN in New York on September 6 at the invitation of UN General Assembly President Vuk Jeremić.
This was announced on the website of the Serbian Orthodox Church (SPC).
The patriarch should also meet with UN Secretary General Ban Ki-moon, the website says.
Irinej departed on Wednesday for a visit to the U.S., where he will stay until September 14.
From the U.S., he will go to Sarajevo, Bosnia-Herzegovina, to serve liturgy on the 40th anniversary of the service of Bishop of Dabro-Bosnia Nikolaj, the Church said.
Source: B92