March 9, 2013
KOSOVSKA MITROVICA — Serbs from northern Kosovska Mitrovica on Saturday visited graves of their loved ones in the southern part of the town.
The cemetery has been desecrated and almost all tombstones have been destroyed.
The Serbs came by buses and were accompanied by Kosovo police. There were no incidents during the visit.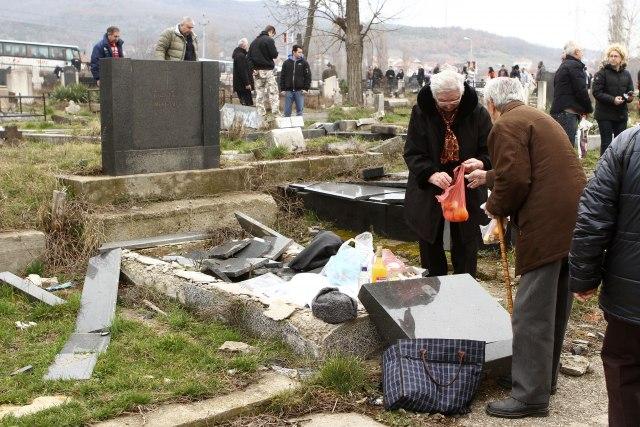 Archpriest Milija Arsović who held a memorial service for the dead reiterated that Serbs have not been buried in the southern part of the town since 1999 and stressed that tombstones and the dead have been targeted by vandals for almost 14 years.
"We found more anguish, sorrow and pain because not only have they torn down tombstones but because you can see they are taking away marble slabs in order to exterminate any trace of the cross," he said.
Albanians and Roma from the southern part of the town sell metal parts of the cemetery's fence and use marble slabs to pave their yards.
Many Serbs therefore decide to exhume their loved ones and bury them in the village of Rudare or in central Serbia.
Source: B92.net