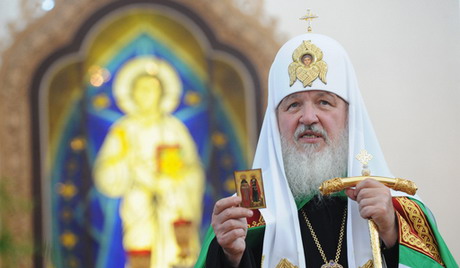 Patriarch Kirill has urged Russian students to make Christian martyrs, not revolutionaries, their cherished role models.
Speaking after a service at Moscow University's St Tatyana's church on the University's 257th anniversary Wednesday, he cited instances in Russian and European history in which attempts to bring about justice by force resulted in tyranny and uncontrolled bloodshed.
His Holiness advised the students to refer to the Holy Scripture for guidelines on learning and living.
Source: Voice of Russia