Dear Readers of Pravmir,
You are cordially invited to submit your questions about Great Lent to Archpriest Alexander Iliashenko!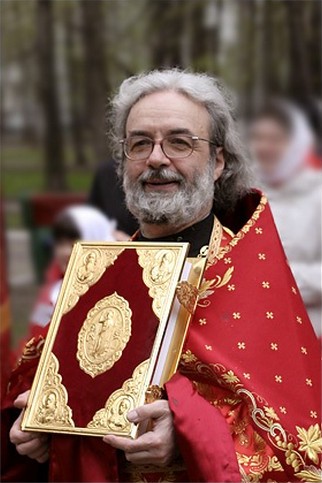 Fr. Alexander, Rector of the Church of the All-Merciful Savior in Moscow, is the founder and chairman of the board of Pravmir. A graduate of both the Moscow Aviation University and St. Tikhon's Orthodox University, he was ordained to the priesthood in 1995. He and his wife (who is the granddaughter of the Hieromarty Vladimir Ambartsumov, +1937) have twelve children and thirty grandchildren.
Many of Fr. Alexander's articles have appeared on our site, including our most popular post ever, Ten Important Things To Do Before the End of Lent.
Questions can be submitted by email to this address: pravmirmanager (at) gmail.com (please include the words "Ask Fr. Alexander" in the subject line). A limited number of questions will be submitted to Fr. Alexander, whose answers will be posted on this site.
For purposes of privacy, only first names will be used when conveying questions to Fr. Alexander and posting his replies online.
Questions will be accepted until April 10, the midpoint of the Fast.
In Christ,
The Editors of Pravmir.