Prosecutors in the Russian republic of Tatarstan said they were seeking a case on terrorism charges opened into burnings of Christian churches in the predominantly Muslim region.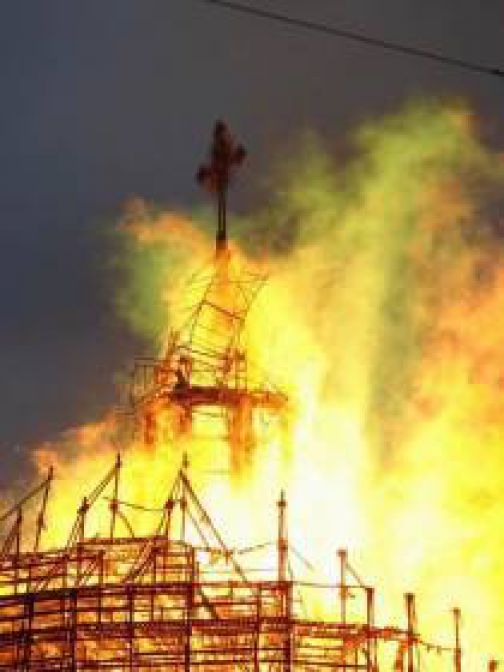 Seven Orthodox Christian churches were torched in Tatarstan over the past six months, including two on Thursday night, Regnum.ru news agency said.
The republic's prosecutor general on Thursday blamed the attacks on unspecified extremists in a statement on Tatarstan's prosecutor office's website.
The perpetrators could face up to 20 years in jail on terrorism charges.
Komsomolskaya Pravda said investigators were inclined to blame the arsons on Wahhabis, adherents of a radical branch of Islam favored by many Islamic terrorists in Russia. Tatarstan has been largely unaffected by the wave of militant Islamist extremism that has swept the Russian North Caucasus since the Soviet Union's demise. But the number of incidents involving alleged Islamists has been rising in the republic on the Volga River.
Incidents over the past year included attacks on pro-governmental Muslim clerics, rallies in support of al-Qaida, and police shootings of terrorism suspects. Tatarstan has a population of 3.8 million, about 53 percent of them ethnic Tatars and 40 percent Russians, according to the nationwide census of 2010.
Source: The Moscow Times