Tbilisi, June 28, 2013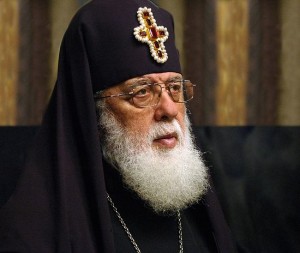 The Catholicos-Patriarch of All Georgia Ilia II has put forward a new initiative: to introduce a new subject in the school program that will prepare future generation for family life, reports Blagovest-info with the reference to Geotimes.ge.
Ilia II spoke on this at the presentation of the Demographic Restoration Foundation. The Patriarch touched upon the theme of demographic problems in the country and noted that they could be overcome.
"Georgia will overcome these problems if we give a support and do all we can. First of all, attention should be given to the low family level and low culture. We must do all we can to introduce the subject "Preparation for family life" in our schools," he said.
As part of the foundation's presentation a telethon and a charity concert with participation of Georgian singers took place. The funds received will be transmitted to families with dependent children.
It should also be noted that the Foundation of the Patriarch of Georgia has sponsored the program of the intellectual and spiritual development of the young. Young people from 18 to 25 years old had the possibility to obtain free education in the following areas: Christian psychology, architecture and history, The Old and the New Testament, Christian art and symbols, traditional religions and professional relations.
Source: Pravoslavie.ru