THE ADOPTION OF children from abroad is fraught with emotions, and adoptions from Russia are no exception. Russia is the third-most favored place for adoptions by U.S. families, after China and Ethiopia. The adoptions have often led to bruised feelings of national pride. At the same time, many of the children enjoy a better life than if they had languished in Russia's grim institutions. It was with an eye toward improving the process of such adoptions that the United States and Russia approved a bilateral agreement in November.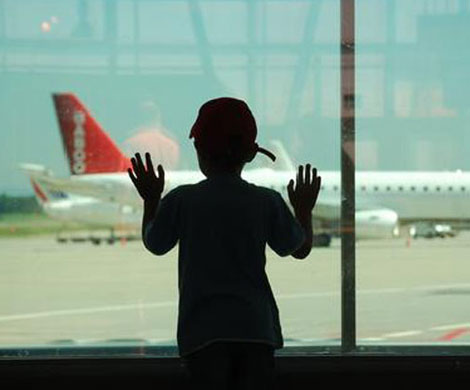 However, last week the lower house of the Russian parliament, the State Duma, threatened to upend this agreement. The chamber passed a bill that would outlaw the adoption of Russian children by Americans. The bill now goes to the upper chamber, the Federation Council; from there, it would go to President Vladimir Putin for his signature. Mr. Putin said at a Dec. 20 news conference that he supports the thrust of the bill but has not decided whether to sign it.
The Duma's abrupt action was taken in retaliation for U.S. legislation, approved by Congress and signed by President Obama, that denies visas and other privileges for Russian officials who abuse human rights. The measure is named after a Russian lawyer, Sergei Magnitsky, who died of maltreatment in prison after exposing tax fraud by Russian officials. Mr. Putin and the Russian elite have been fuming about the Magnitsky bill for months.
The Duma's legislation stirred deep divisions in Russian society. Nationalists insisted that Russia could take care of its own children and they pointed to high-profile cases of death and abuse of adopted Russian children in recent years. There have been 19 deaths among the 60,000 Russian children adopted by Americans over the past two decades — regrettable cases, but relatively few. At the same time, many people in Russia spoke out against the Duma legislation, including some in the Russian Orthodox Church as well as liberal critics of Mr. Putin.
In the rush to retaliate, the Duma has acted against Russia's own best interests. The legislation would deny hundreds of children an opportunity each year to escape the dire condition of Russian orphanages. Although Mr. Putin says of caring for these children "we must do it ourselves," the simple fact is that many of them will not be adopted by Russians, and they often suffer in primitive facilities.
More broadly, the point of the Magnitsky bill is to name and shame those who violate human rights in Russia. This is a goal that Russia should welcome, a step toward rule of law and a healthy society. Instead, the Duma has picked up a cudgel more likely to hurt Russia than the United States. Mr. Putin should refuse to sign the bill.
Source: The Washington Post