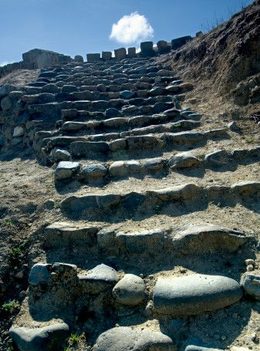 A person enters into life in the Church, he seeks gradual reconciliation with God and the conforming of his life with the Evangelic commandments. In the sacraments of Confession and Holy Communion and in prayer it has been slightly ("slightly" is a doubtful choice of word. Perhaps "partially") revealed to him for the first time in his life "that the Lord is good" (Ps. 34:8). But how does one further live in order to maintain at least a small piece of this heavenly world in oneself, and how does one move on along this new way? Dozens of questions crowd the mind and heart of a new Christian. He is ready to discuss these questions for hours, and he only wishes to have a suitable interlocutor. It is the greatest time in one's life when not only any priest but even an ordinary church member inspires true interest and devout respect. One has a multitude of questions, and such questions should be asked to a priest, as this is one of his roles in the Church. It is pleasant and easy for a priest to talk to a new church member, because "joy shall be in heaven over one sinner that repenteth" (see Luke 15:7). It is easy because the questions of new converts are alike, and the priest has heard them and answered them many times.
However, sometimes an inquirer becomes sad and reflective after his conversation with a priest. "It looks like I am not able to absorb Christianity. I want to have peace in my soul and a hasteless (better word choice here: "content") and restful life. I enjoy homely comfort, tasty food and sufficient wealth. I wish for my own good health and that of my closest ones first and foremost, and this is why I am going to attend Church, and this what I am going to pray to God for. However, today the priest has been speaking of the things that worry me and make me feel uncomfortable:
– one has to take up his Cross and carry it until the very last minute of his life;
– one has to always fight against invisible enemies, against the world, and, moreover, against oneself;
– one has to be ready to suffer for Christ.
Am I even capable of doing this? I am not a warrior; I am not a man of faith. Life is hard, and it is now going to be even harder. If I used to work hard throughout the work week, then at least I had some rest on the weekend. Now, instead of recreation, I will have to attend Church, plus keep fasts, go through tribulations and temptations, and carry the Cross… Well, most likely, this is not for me at all!"
Anxious and disturbing thoughts are crowd the soul of a newcomer. And then all of a sudden, behind the leaden clouds of heavy thoughts something endlessly light, joyful, and extremely close to one's heart emerges and disappears. And this one moment is enough for all the heavy thoughts to vanish away. What is it, or Who is it? The man would come with more questions to his priest again. But one thing seems to be certain: the new Christian begins to realize that with the help of this Light and for the sake of this Light everything may be withstood and surmounted.
"I made my first steps to God along a smooth road, and now there is a high stair on my way that will not open into a wide and comfortable road. It is all right, any road of any level of difficulty will do, after making the first step, I will have to do the second one and never give up. It is time to go to Church, to attend the service. I will talk to the priest about it today."
…The priest knows about this stair. He also knows that not everyone will climb it. He is glad that an inquirer came to him to share this little victory. Carry on!
"Quickly, my soul, know thyself and then you will obtain wisdom according to your own nature, not sinking into dreams or laziness, but rather floating quite (not "quiet") calmly. You are designated for suffering and struggle by the Most High in order to fight against enemies invisible to you, and you have been prepared for honor or punishment depending on the way that you fight, whether in (better would be "with") courage or suffering defeats. If you are courageous, you will receive honor and ageless life and Heaven itself along with all its inhabitants, and you will become a beloved child of God the Most High, satiating yourself with the great wisdom of your Father. " St. Maximus the Greek. Works.
Translated from Russian by Janna Yunusova
Edited by Edited by Jacob Aleksander Brooks and Isaac (Gerald) Herrin