ZAGREB – Milorad Pupovac, president of the Serb National Council in Croatia, has said that certain factions started being active in that country that neither respect minority rights guaranteed by the law, nor basic European values.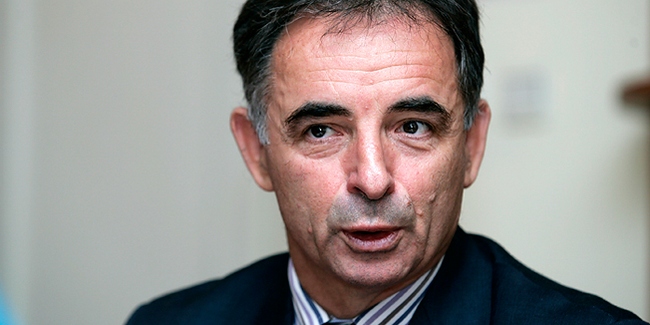 At a reception on Saturday held in view of the Orthodox Christmas celebrations, Pupovac underscored that there is still a danger of a referendum against the official use of the Serbian script- Cyrillic and called for an end to the campaign.
"Instead of further fostering European values in Croatia, strengthening democracy, improving inter-ethnic tolerance, political and civic factions started speaking the language of intolerance, unlawfulness and violence. These factions do not only refuse to respect the democratically elected government and laws of this state that guarantee minority rights, but also do not recognize the basic symbols of a shared Europe," he noted.
Commenting on the statement by Patriarch of the Serbian Orthodox Church (SPC) Irinej, who said in his Christmas message that the persecution of the Cyrillic script is just used as a screen for further persecution of Serbs in Croatia, Pupovac said that Serbs in Croatia are working on stopping the created tensions and campaign against the Cyrillic script.
"I believe that together with the government and all other political and non-political actors we will succeed in that," Pupovac told reporters.
Source: InSerbia