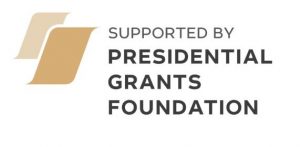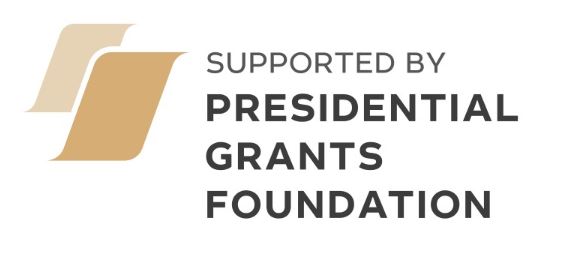 "The first time my husband hit me in front of the kids was when I'd spent more money on some items than we planned," said Victoria. After that, she divorced her husband, but still cannot talk about it openly. Although, the other heroines in this material cannot do it either. Pravmir.ru has collected their stories and talked with experts about why women are most vulnerable on maternity leave and how they can protect themselves from violence.
"Who'll need you with the kids, jobless and with no place to live?"
Lyudmila, Kazan:
"I always wanted to have a big and close-knit family. I didn't receive much warmth from my parents. They lived 'like everybody else', but did not indulge each other with support and understanding. Their youth fell in the 90s, my dad was often unemployed and my mom carried the weight of the family on her shoulders. Having seen enough of this, I wanted to have someone around me who would take over or at least share the responsibility for the children at least. It seemed to me then that firmness in decision-making is just that very sign of responsibility.
At the time of meeting my future husband, I earned much more than he did. Our relationships developed quickly. He proposed to me almost immediately, he was serious and romantic. We got married, and without any particular fears or reproaches, I smoothly moved from one maternity leave to another. My husband's salary allowed us to live decently. In addition, there was no one to leave our children with at home – they were too young to go to the kindergarten, and their grandmothers refused to help.
When our children grew up a little, I tried from time to time to return to work. At first I worder for half a day, then from home. When our third child was born, I had to leave work completely. I perceived the situation as temporary, I thought, the children came first, and work second. I thought I will have time for everything. Back then I didn't know that children get sick so often.
As a result, I spent more and more time at home. My friends and hobbies faded into the background, and then disappeared altogether. My husband was jealous of them from the very beginning. He did not openly forbid anything, but the hints became more and more transparent, reproaches – more obvious. At some point, I even stopped talking on the phone at home. It sounds bizarre.
Unwittingly, I found myself in social isolation. My plans for the day consisted only of the kinds, cooking, and cleaning. Everything else caused a feeling of guilt, "New dress? Where will I go in it? It's better to buy something for the kids", or "Going to the movies with my friends? But I'm a mother."
My husband only cultivated these thoughts. They fit into his idea of a family perfectly. More and more often he mentioned that he was working alone, while I was "sitting at home" all day. All everyday issues and our children's worries became exclusively mine. They annoyed him.
Meanwhile, only he solved financial problems.
In the most acute periods, it came to blackmail. For example, he could not buy food if he thought that I behaved somehow wrong.
Looking back, I understand that there were prerequisites. At first, I simply did not notice them, then I attributed them to his fatigue and difficulties at work. But after the birth of our third child, the situation became obvious. In one of our quarrels, he said directly, "Who'll need you with the kids, jobless and with no place to live?"
By the time of the first strike, I believed it myself. Physically I could not recover for almost a month. This is difficult to explain to someone who has never experienced something like this.
I think this is like post-traumatic stress disorder in soldiers. You blame yourself, try to rethink your actions, even hope that everything will still be fine, "people live like this, at least for the sake of the children."
It took me several years to understand that this is his personal problem, the decision whether to beat or not to beat was made only by him. During this time, I learned not to ask questions that could provoke him and to take the right position to dodge a blow.
Why didn't I leave earlier? I did not have time to recover from the attacks and for a long time believed that I was to blame for something. And where was I to go and how would I feed the children? And what if he finds us?
It was embarrassing and scary to tell someone. I was sure that people would not understand me. "They look like a decent family, she is just spoiled." By the way, I was not that wrong.
When I found the strength to file for divorce, my parents did not support me, and some of my acquaintances, who already knew that I was periodically beaten, tried to convince me to make-up, "you shouldn't divorce him because of this". His parents supported him too and approved of him completely. In general, they considered our family a part of theirs, where I did not have the right to speak."
"Why don't they leave?"
Tatiana Push, social consultant of the "Knowledge Will Stop Gender Violence" Volunteer Project, replied:
"Very often the first strike occurs just at the moment when a woman has fewer or no chance to leave, according to the experience of our project. Unfortunately, quite often this happens during the maternity leave, not always during the first one. Sometimes it happens during the second or the third maternity leave.
As a rule, there are always signs that can alert you. But at the stage of falling in love, many simply do not pay attention to these signs, to begin with. Second, violence is generally quite romanticized. There are all these ideas like "a man must win a woman over", "if he is jealous, it means he loves you", "why do you need friends if you have me" and much more. In addition, very often control and restrictions are masked as care.
I remember very well one of the first calls from Alexandra from Nizhny Novgorod. By the moment she found out about our project, her marriage had lasted for 8 years. It all started very nicely: they met, the period of courting (indeed, no one warns the woman that in a year the man will hit her, and in two years he will break her nose and arm), the wedding and a long-awaited child.
Her husband carefully convinced her to go on maternity leave at an early date: he was worried about her and their unborn child. At some point, he took all the credit cards from her, "I will go to the store myself, you shouldn't carry the bags." But a few months after the birth of their child, he hit her when she asked him to buy something.
For 8 years of their marriage, the woman was so intimidated that she met any of our proposals with horror – "I can't," "I won't succeed," "what if he finds out?"
She was scared to get a credit card, she was afraid to ask for money for her work. The first part-time jobs were elementary. She picked up classmates of her child and walked them home, then started tutoring (she is a teacher by profession) and for a long time she was embarrassed to take adequate pay for her work. Her husband, by the way, actively supported her in her own insecurity, reminding her that she could do nothing without him. But step by step she came out of this state.
She managed to rent an apartment in an emergency building on the outskirts of the city, get a job as a cleaner nearby and hold out until better times this way. It took her two years to file for divorce and three years to file for child support. This is to the question "Why don't they leave?"
"He hit me in front of the kids when I'd spent too much"
Victoria, Samara:
"I never thought that this could happen to me. We had an ordinary family, like everyone else around. I always worked I was on a maternity leave for only a couple of months. My line of work – international tourism – allowed it.
But this year, due to the pandemic and closed borders, everything went down the drain. First I went on vacation, but then I was left without the job and money.
The first month we somehow managed to live on my husband's salary, it was hard, but tolerable. It was more difficult to get used to the new alignment of forces, so to say. Because of the self-isolation regime, we were constantly at home, the aggression was growing noticeably.
The first time we had a fight over some kind of household nonsense was due to an unwashed plate. He was always quite sensitive to the general condition of our apartment, while he considered all household chores to be solely my responsibility. Even when I worked same as him.
Coming to my senses, I decided that I needed to leave. But my husband asked me for forgiveness, brought a gift and looked repentant. Although, a month later he hit me several times in front of our children, because I'd spent a little more on some items, than we planned.
I clearly understood then that the third time he might accidentally hit too hard, and I began to look for options. I asked for help and, as soon as the opportunity arose, I took the children, moved out and filed for divorce.
It would be untrue to say that there were no "signals". He always didn't like it if I had work calls on the weekends or in the evening, indeed tourists could have problems at any time. Back then I attributed his irritability or rudeness to his complex character, as no one is perfect, they say. Same was with his complaints about the wrong breakfast and his throwing the plate in the trash can.
Outwardly, we were a completely fine family, there weren't occasions of hard drinking, we didn't have any chemical addictions, there wasn't asocial behavior in the accepted meaning. The fact that all everyday issues were only my responsibility seemed to be the norm. I didn't perceive it as a "second shift" after work.
Now it seems to me that his desire to assert himself or to discharge himself at the expense of someone was always present in him from the very beginning. But while I worked, we were on an equal footing and it was more difficult for him to show such ambitions. They slipped through in little things that I simply did not notice."
"He wanted me to earn more, and then he hit me."
Eva, Samara:
"When I met my future husband, I was divorced and I had a child from my first marriage. I am a sociable and active person, I have always worked, providing for myself and my child.
We wanted to have children together, but a little later. Although, it happened differently, I gave birth to two children, and I went on a maternity leave.
The role of a mother of three children became a serious test of strength for me. I dropped out of my usual social circle and completely fell into daily routine. When I worked, domestic chores were naturally divided equally. But, as soon as I stopped working, my husband began to help less and less, and only if I asked him. "You're at home anyway," he said logically. He didn't forget to add that he would have kept things cleaner.
By the way, he was not mind it if I worked, and was even ready to take care of the house and the children himself, provided that my salary would be enough for everything. By that time, we had already sold my car and took out a car loan, took out a mortgage. For a person who has just left the maternity leave, this amount is simply unaffordable. And after a couple of maternity leaves in a row I was no longer as confident in my own abilities.
He didn't understand my doubts and was irritated by them, "So go there. Work there, what are you doubting? You don't want to do anything yourself!" In our society of winners, it is somehow not customary to show weakness. But under the weight of these arguments, I began to doubt myself even more and get angry: at myself, at him, at everyone around me.
We began to fight more often, and at some point it came to physical abuse. He said then that it was my own fault, because it was impossible to talk to me normally, because I reacted unreasonably.
At some point, I realized that I needed help and asked the specialists for it. Thanks to working with them, the situation gradually began to level out and we managed to save the family.
Now I think it was the only right decision to speak in time, and not to aggravate the problem with silence. This can happen to anyone, it is important not to close your eyes and ears from the obvious, not to be afraid to admit that you are in such a situation."
How to avoid violence?
Anastasia Babicheva, Head of the "Knowledge Will Stop Gender Violence" Volunteer Project, replied:
"Domestic violence is often accompanied by economic dependence. Up to 90% of those who apply to us face this issue. Our project is voluntary, so those who do not have the opportunity to pay for consultations with a psychologist or a lawyer come to us.
The mechanism itself is very simple. On the one hand, it is easier to fulfill one's power ambition on someone who is dependent. On the other hand, the controlling person wants to maintain his power. It results in a vicious circle. And it is very difficult for the victims to get out from this circle, as they have no place to live and work. So it makes no sense for the controlling person to brake the circle.
The situation is even more complicated in families with children: a woman is literally afraid that she will have nothing to feed her children if she breaks the relationship with a man who is a "breadwinner". This relation between economic inequality and the risks of domestic violence is quite typical and universal, regardless of society, city, or country.
To double-check your relationships for the risks of financial violence, you should honestly answer the question: How do we make decisions on spending money in our relationships? Do I have access to shared financial resources? Are my name, documents or credit cards used without my knowledge?
Our colleagues who work with the perpetrators of violent actions say, "A person who has power may sooner or later use it."
The key word here is "may." Yes, economic dependence significantly increases the risks of domestic violence, but it still does not determine it.
And, of course, it is wrong to say that if one's husband or partner earns more in the family, this will certainly lead to violence. It is important to remember that violence is always the choice of the perpetrator."
Translated by pravmir.com