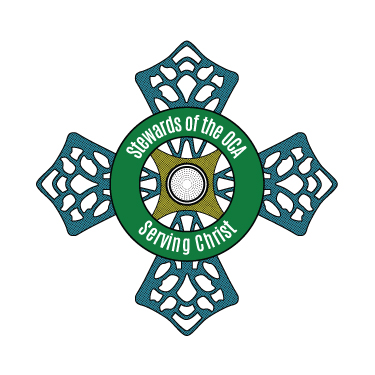 On Monday, November 25, 2013, a three-week campaign to enlist 300 Stewards of the Orthodox Church in America was initiated.
The centerpiece of the campaign, which runs through December 13—the Feast of Saint Herman of Alaska—is the new stewardship page which may be accessed at oca.org/become-a-steward. On-line gifts may be made on the site, as well as by clicking the appropriate button on the OCA home page at oca.org.
"For many years, the Fellowship of Orthodox Stewards brought together hundreds of individuals whose gifts helped to fund the OCA's various departments and ministries," said Archpriest Eric G. Tosi, OCA Secretary. "The current initiative in part seeks to restore a sense of voluntary stewardship in providing funding for the continuation and expansion of these same departments and ministries."
Gifts to the Stewards of the Orthodox Church in America will be earmarked to support the OCA's Departments of Christian Education, Christian Service and Humanitarian Aid, Evangelization, Institutional and Military Chaplaincies, Liturgical Music and Translations, Pastoral Life and Ministries, and Youth, Young Adult and Campus Ministries; Archives and Charities; and the Church's efforts in the areas of Clergy Training Communications, Continuing Education, Diaconal Vocations, External affairs, and Seminaries and Theological Education.
"220 years ago, Saint Herman and the first missionaries began their journey to plant the seeds of Orthodox Christianity in Alaska and North America," said His Beatitude, Metropolitan Tikhon. "Today, each of us has many competing demands on our generosity, but as the heirs of Saint Herman, we are still called to plant the Orthodox Church firmly in North America. I encourage all of you to pray about this task and to consider including your name among the Stewards of the OCA."
According to Archpriest John Jillions, OCA Chancellor, the effort to establish the Stewards of the OCA began in earnest in February 2013 with the formation of a committee which in part was tasked with developing the web page.
"In recent years, the OCA's departments and ministries have been underfunded, while assessments only provide for the Church's administrative needs," said Father John. "While not everyone will want to or be able to join, and while some may have mixed feelings—especially since there are lots of other vital parish, diocesan, inter-Orthodox, charitable and humanitarian causes that need support—we hope that those who share a common vision of what the Orthodox Church can be in serving the people of North America will step forward during the next three weeks."
Source: OCA