For at least five hours, according to the testimony of the church sacristan (neokoros) of forty years, Athanasiou Ozkaramichaloglou, the runaway crowd of youths looted and dishonored the sacred precints of the Agiasma, disrupting the entire sanctuary, sending sacred vessels and priestly vestments flying to the floor. They also invaded the home of the neokoros. They caused significant damage, broke into the candle pangari, and when they fled, even stole a bell!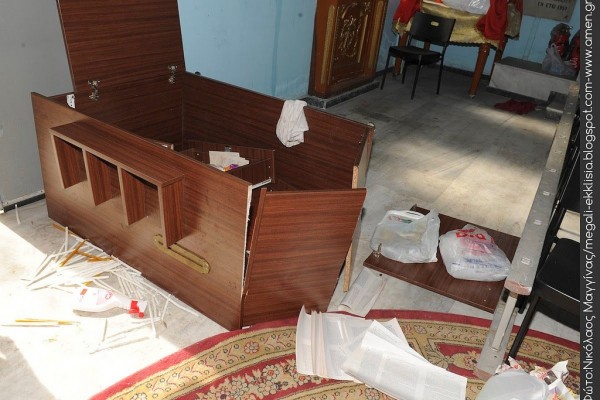 These unfortunate events occurred during the celebrations of the Turkish holiday, Nevrouz, that is a Springtime festival originating in Mesopotamia and continuing today in Turkey especially among Kurds. It is worth noting that despite calls for help (that were unanswered) the neokoros and his family fled from the area, resorting to the protection of the local police station only forty meters away. Even then the police declined to intervene on the pretext of further exacerbating the crowd. The band of youths left in the wreakage two flags of the HDP Party (composed mainly of Kurds).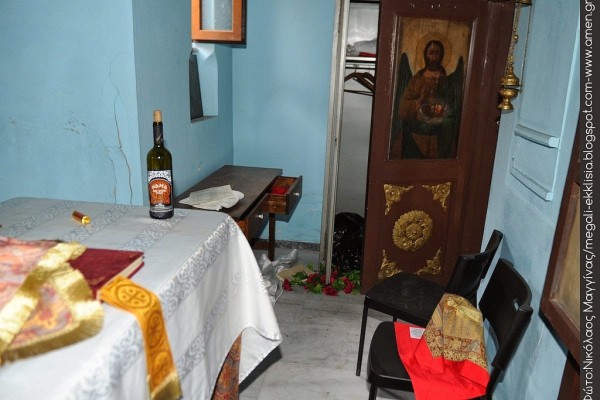 Upon being informed of the events, His All-Holiness Ecumenical Patriarch Bartholomew expressed sorrow and indignation for the vandalism at the Agiasma.
Reportage and photographs by Nicholas Manginas