She opened her sleepy eyes and beamed.
Vasilina is fifteen months old.  She woke up from her nap and, having started smiling once, did not stop laughing until the evening. She laughed the way only very happy children laugh, those who know themselves to be unconditionally loved and feel completely safe.
A year ago her photo was all over the internet – a baby girl from an orphanage born without arms, looking for an adoptive family.  Now they call her Vasilina Knutsen, she has a mother, a father, and three brothers, one of whom, who was also adopted, has neither arms, nor legs.
"Vasilina has no arms, but God makes no mistakes," says Vasilina's adoptive mother, Elmira Knutsen firmly.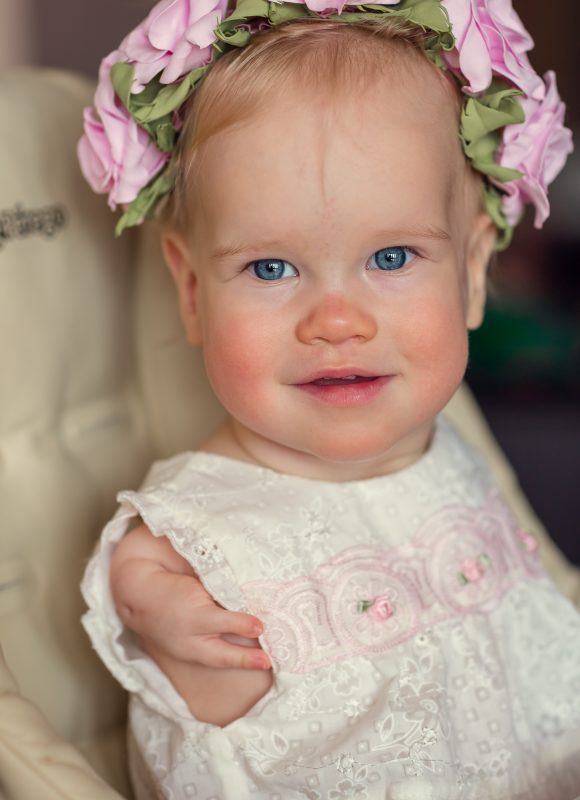 "When we first brought Vasilina home, she smiled all the time. Then she started throwing tantrums, which was actually a good sign.  It meant that the stress of the orphanage was fading away. After all, she was not even used to being picked up," says Elmira.  "You see, people tend to adopt children without arms or legs even less often that children with mental or psychological disorders."
For a long time, the court refused to make a decision in favour of the Knutsens because Chris is an American citizen.  Despite the fact that Elmira is a Russian citizen, that the family live in Moscow, and that they already have an adopted child, the Knutsens remained in doubt whether the court would decide in their favour until the very last minute.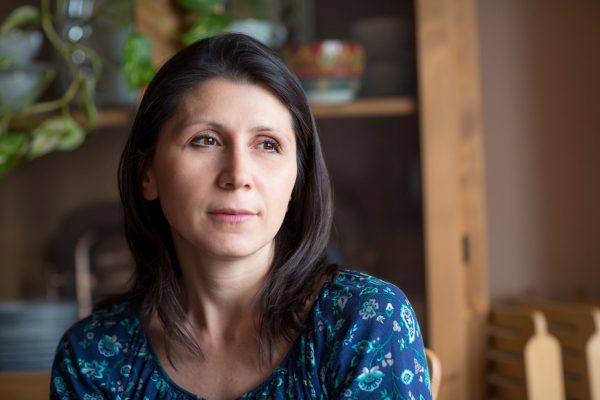 These days everyone wants a bit of Vasilina.  Her elder brother Aidan kisses her, pats her on the head, checks up on her as she eats.  "Right now the elder two are at camp, but usually the kids literally fight over her," says Elmira. Vasilina keeps repeating "Aidaaahh" in a funny way and calls him whenever he leaves the room.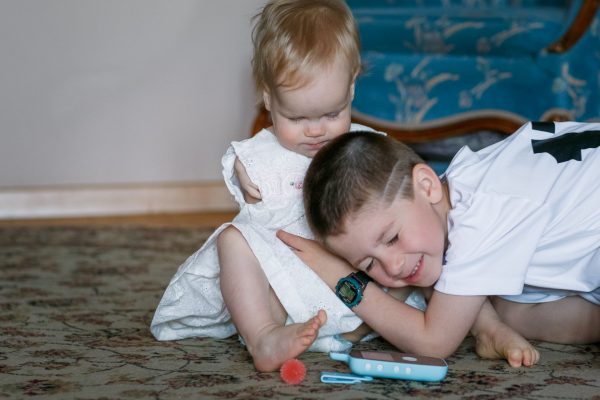 "I already know how to behave around an adopted baby.  We follow the system of Nancy Thomas who has had lots of experience working with adoptive families.  The idea is to give the child a fourth pregnancy trimester. You carry them around for six to ten hours a day in a baby carrier or sling.  During the first six weeks, the mother is with the child twenty-four hours a day.  Later on, once the child has become attached to the mother, an attachment to the father begins to develop.  There should be no outside communication during this period of adjustment, the number of all guests should be strictly limited.  That is how you can assist the baby in warming up to you."
They sit Vasilina down on the rug, with her feet bare.  She touches her favourite toys with her toes, moves the toys around, manages to grab hold of some of them.  She loves playing with socks – they are easiest to pick up with toes.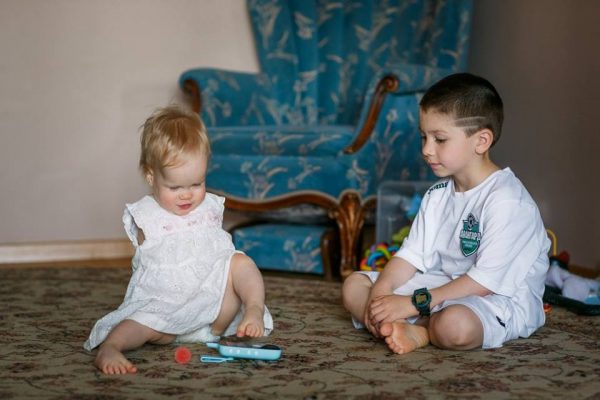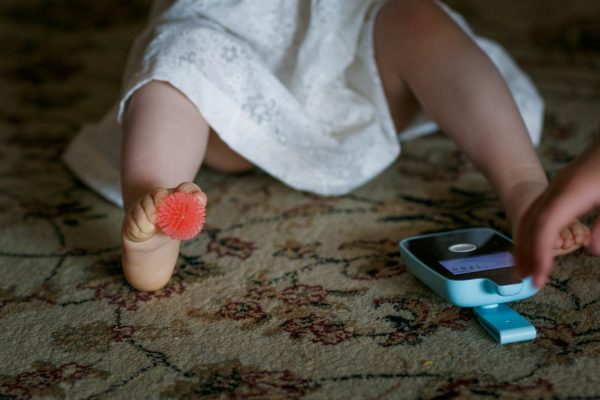 Elmira was born into a Muslim family in Bashkiria.  While studying in university she became acquainted with a British couple who told her about Christ.  "Being a Muslim, I could not just walk into an Orthodox church.  That's why the first time I learnt about Christ was from my British friends.  And then, completely unexpectedly, I won a scholarship to study in the USA.  I was not the best applicant, there were other, better ones, but perhaps God knew that I really needed it and that's how I managed to break away from my environment, go away to study, and learn more about Christ."
"Afterwards, I began to participate in different events for charity, became a volunteer for a cancer clinic, spoke to mothers about Christ, about the Holy Scriptures.  It wasn't easy talking to them – they suffered so much, while I watched suffering from the side, I had no personal experience of it.  But they kept asking and asking, "Please talk to us, please!  Hearing you talk of Christ helps us so much, we have no other way of hearing these things!"
Elmira and Chris decided they would adopt even before they got married.  They met their adoptive son Denis five years ago.  Their own son Radik was just over a year old.   At first the Knutsens wanted only to help find a family that would adopt Denis, then they understood that he probably was the very child they wanted.
"We knew there was little chance he'd be adopted.  He was already seven, but seemed to be only three or four by the stage of his development.  His speech was not developed; he could do nothing for himself.  In tutorship, they would tell us off for keeping him back from school, and in the meantime, I had to teach him to use the toilet on his own!"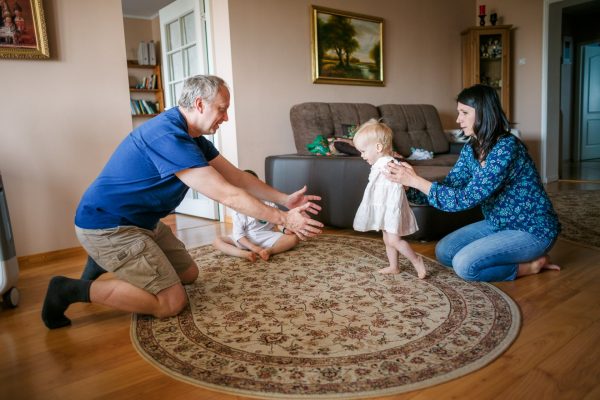 Denis quickly got prosthetics and these days his favourite class in school is sports.  The adoption process was traumatic for the eighteen-month-old Radik, the Knutsens' biological son.  He started sucking his thumb again and tearing out his hair.  "Now I see the relationship they have, I see how much they love each other, and I have no regrets!"
"At first, we didn't want to adopt Vasilina.  We thought we didn't have enough energy or patience to deal with the three children we already had.  We thought, maybe, someone else would take her, so we just kept looking at her photograph and praying for her with all our might.  Denis was all for the adoption, he kept saying, "Who cares whether she has arms or not!  God always helps me! With or without arms, God doesn't leave you!"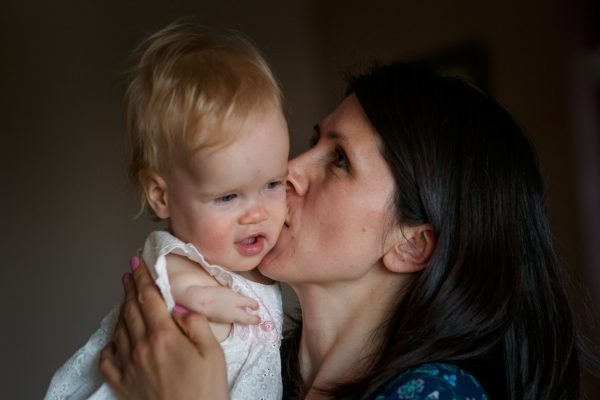 "The three-year-old Aidan also wanted a sister.  But Radik was against it.  He has such a sensitive loving heart, he sticks up for Denis whenever someone mistreats him at the playground or calls him a monster (things like that have happened), explains to everyone that, "That's the way God created him …"  Still, Radik kept saying, "Mom, let's adopt any girl, so long as she has arms!"  Yet how much did they love Vasilina from the very moment we brought her home!"
"We were not sure we would adopt her.  But as soon as we saw her we knew she was our daughter!"
The Knutsens have a big apartment. There are Christian inspirational quotes on the walls.  "We used to have a small apartment.  Then our friends were leaving and offered to sell us their apartment.  'We definitely don't have enough money,' we told them aware of our means.  'Take it for whatever money you have,' they told us firmly.  I kept wondering and thinking what we would do with such a big place.  Now I think, God knew we would need more room because in a few months Vasilina was already living with us."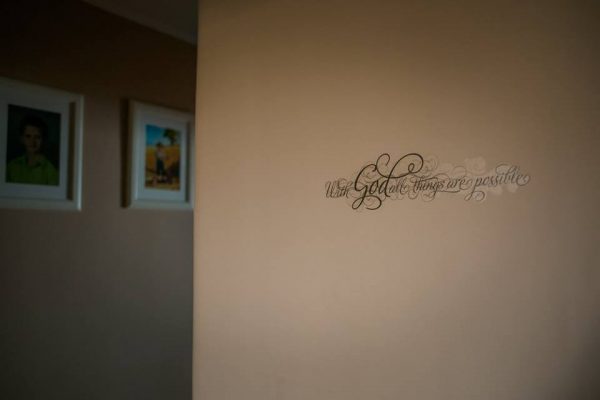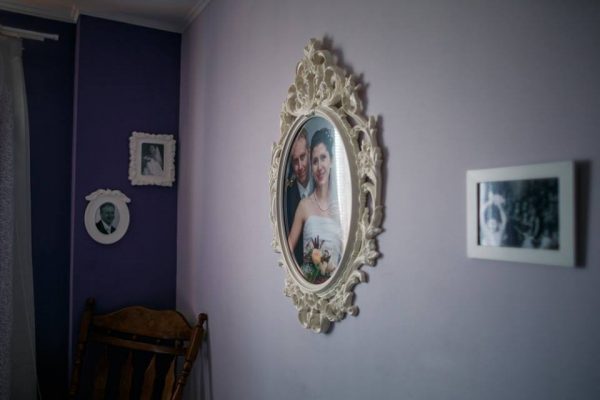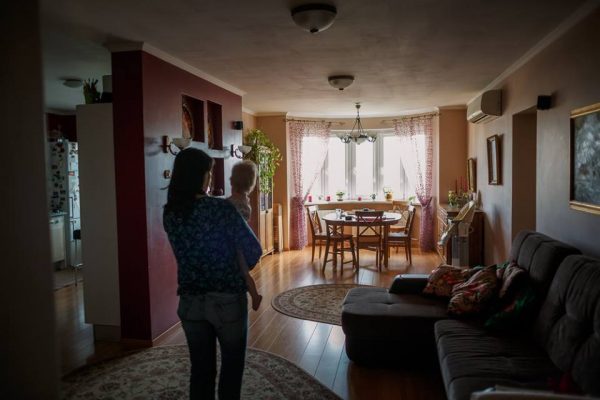 Vasilina is only learning to walk.  It is very hard to keep one's balance without arms.  She leans on her head to stand up, but falls over almost immediately (these days, Vasilina has learned to stand up and take a few steps on her own!)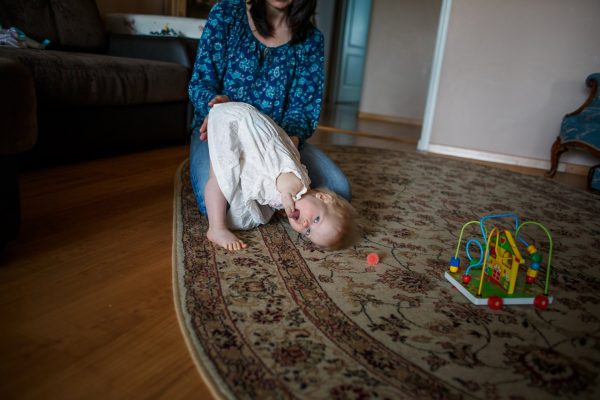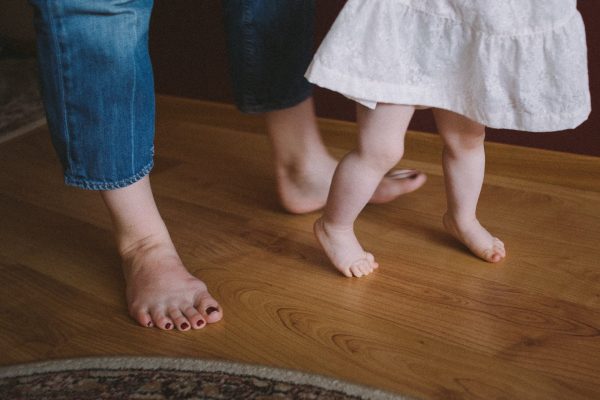 "I keep telling Denis he is normal.  Normal, like everyone else.  His favourite class is sports; he runs around on his prosthetics! Unfortunately, it is very hard to get used to people's reactions… Every two years we try to visit my husband's parents in the USA.  It's easier there, because nobody stares at you or your child, there you can just go to the playground, while in Russia people look at you, cross themselves, and run away.  Yes, it happens quite often… 'Mom, people don't stare at me here,' said Denis in amazement during his first trip to the USA. And once, at a playground, someone asked me why I hadn't had an abortion!  Looking at a happy child with some developmental difficulties… I couldn't find anything to say, I just left quickly."
It is time for the Knutsens to go outside for their walk. They dress Vasilina in a jacket and jeans, in the meantime, she manages to pull off her favourite sock.  Aidan will go out in his soccer uniform – just as he is dressed at home.  Sitting in her pram, Vasilina waves to everyone with her legs and is simply brimming with joy.  Her mother sits her down in the sandpit, and she starts playing with the sand with her feet, all the while shaking with excitement. 'Is it a special kind of developmental methodology?' asks a woman standing by looking at Vasilina's bare feet with interest. 'Well, you see, she has no arms,' replies Elmira cautiously.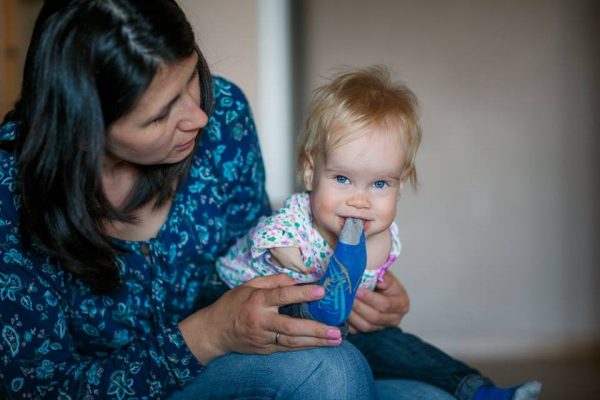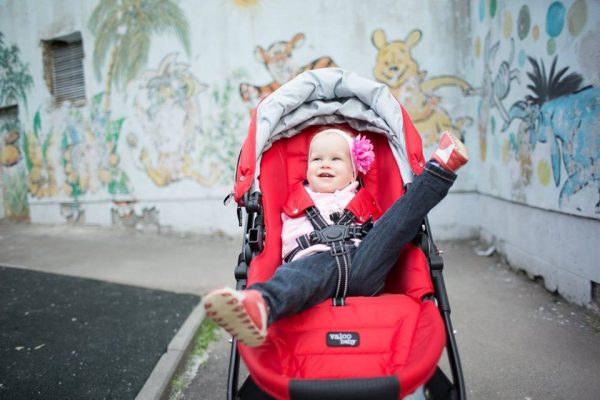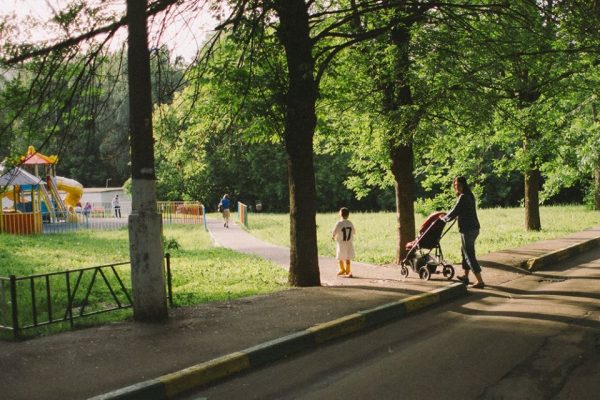 The Knutsens attend the Moscow Bible Church.  Elmira tells me in detail how they have support groups in their community for people interested in adopting as well as those who have already adopted; there are parents' support groups; people discuss their experiences, and, following the example of their brothers in Christ, many have already adopted children.  Often if there is no father in the family, or a single mother adopted a child, the men in church care for the children, and the children learn to live as part of a big family.
"Why, why are children born without arms or legs?' Whenever I hear children asking this question, I reply, 'It's because God sees that everything you need you can do without arms!' God makes no mistakes!  It is obvious that having limbs is not the most important thing in a human being.  The most important thing that I want to pass on to my children is for them to feel that God is their Father, who loves them madly and is always by their side."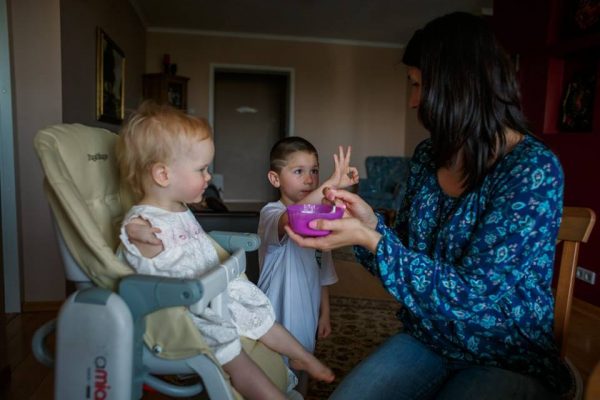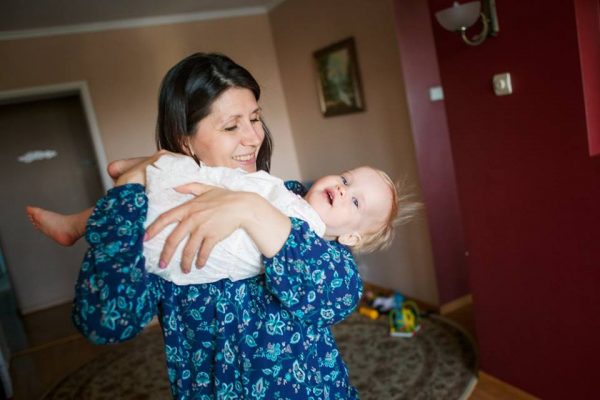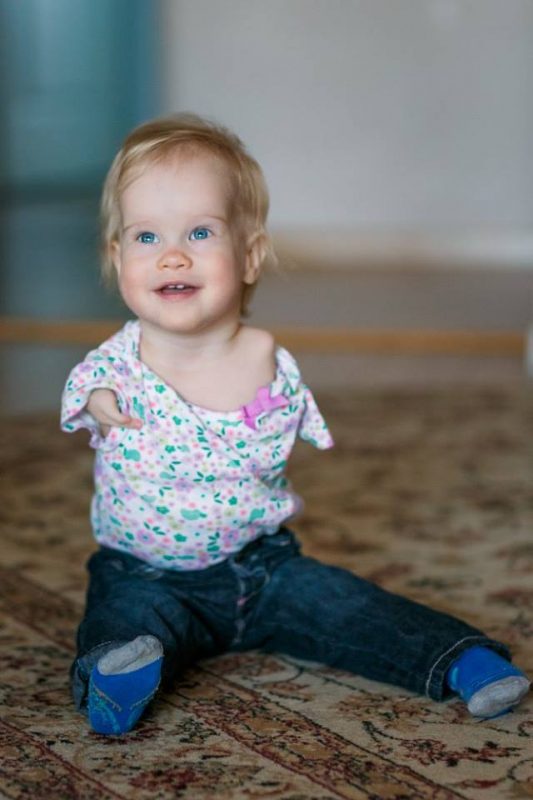 Photos by Anna Danilova
Translated from the Russian by Maria Nekipelov