MINSK, 18 November (BelTA) – The interdenominational dialogue has no alternative, Apostolic Nuncio (Vatican Ambassador) Archbishop Claudio Gugerotti said at the 8th international interdenominational conference "Christian Anthropology versus Present-Day Challenges" which is underway in Minsk on 17-19 November, BelTA has learnt.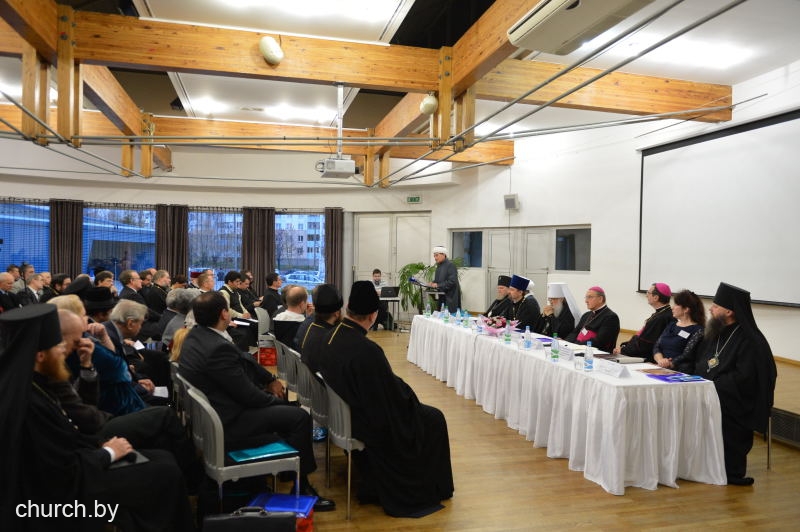 According to the Vatican Ambassador, the dialogue has no alternative neither in the social nor religious life. He noted that politicians who do not conduct a dialogue make a mistake, while those who deny a dialogue in religion commit a sin.
Invited to the conference apart from archbishop Claudio Gugerotti are also other Catholic bishops. Attending the forum on 17 November was Archbishop Tadeusz Kondrusiewicz, Metropolitan of Minsk and Mogilev. President of the Pontifical Council for Legislative Texts Francesco Coccopalmerio is expected in Minsk on 18 November.
The main organizers of the conference are the Christian Education Center, the Pontifical Council for Promoting Christian Unity, the Institute for Religious Dialogue and Interconfessional Communications at the Synod of the Belarusian Orthodox Church. Partaking in the forum are also Orthodox bishops and priests among whom are Metropolitan Filaret of Minsk and Slutsk, Patriarchal Exarch of All Belarus, Archbishop Guriy of Novogrudok and Lida, Chancellor of the Belarusian Exarchate, Archbishop of Baku and Azerbaijan Eparchy Alexander. Among the guests are also Deacon Theodoros Meimaris, Ecumenical Patriarchate. Partaking in the conference are representatives of Protestant, Judaic and Islamic denominations. Chairman of the Caucasian Muslims Office of Sheikh ul-Islam Allahshukur Pashazade has also come to the Belarusian capital.
The conference has displayed a variety of religious literature, including a unique edition, Theological Anthropology. Russian-Orthodox/Roman-Catholic Dictionary. The book was published in Moscow in 2013. Over 40 specialists from different countries worked on the creation of the book.
Source: Belarusian Telegraph Agency