Russian President Vladimir Putin has congratulated Orthodox Christians and all citizens of Russia, who celebrate Christmas, the press-service of the Kremlin reports today.
"This radiant holiday nourishes the best feelings and thoughts, serves for the unity of millions of people on the basis of common spiritual values and historical traditions, which integral part is mutual respect and harmony, compassion and concern for one's neighbour ", the head of state said.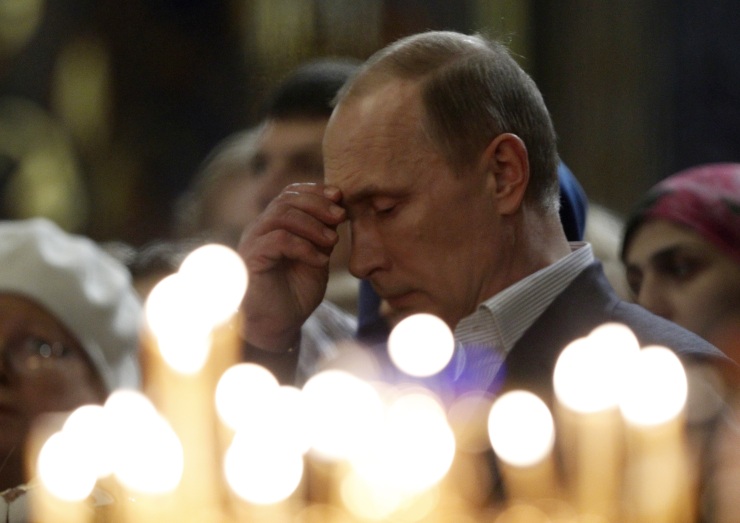 "The Russian Orthodox Church, representatives of other Christian confessions in Russia actively and constructively participate in the life of the country and society, promote decent upbringing of the younger generation, support of family, maternity and childhood", "pay constant attention to preserving our unique cultural heritage, to education and philanthropy", the President stressed.
Vladimir Putin had also sent a congratulatory telegram to the Patriarch of Moscow and all Russia Kirill, the Kremlin press service said.
"The radiant feast of the Nativity is dear to millions of people. It gives us eternal light of faith, fills our hearts with joy and hope. These days, the Russian Orthodox Church's concern about strengthening the moral foundations of the society, preserving our rich spiritual, cultural and historical heritage is particularly visible", the message says.
"I am confident that the many-sided activity of the Church in the field of education, charity and philanthropy and in other, no less important, significant fields, will continue to find understanding and support on the part of the state and society," Putin emphasized.
Source: Voice of Russia