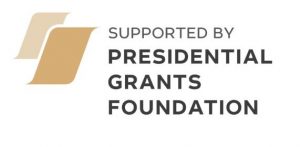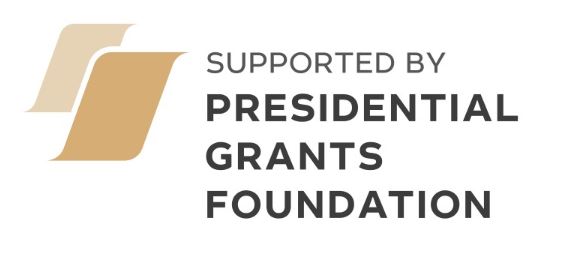 There are neighbors who advise you to "put a hat on your child's head", mothers and mothers-in-law, who are confident that "you just can't raise your child properly," childless friends, who looks at your child with condempt when they see your child watching a cartoon for more than 15 minutes. Parents constantly encounter unsolicited advice and valuable guidance. Psychologist Vera Yakupova told Pravmir.ru how to defend your boundaries.
Once my daughter and I got on the bus after a class, I gave her the promised candy. With my peripheral vision, I saw a woman making her way across the bus to the place next to me. There were enough empty seats, but she wanted to sit closer to us. "It's not a big deal," I thought. The stranger woman finally sat down next to me, immediately bent over to me and said: "Why are you giving your daughter candy?"
I am sure that every mother has had such experience many times. In Russian society, respect for the other person's personal boundaries is still a fairly new and unusual idea. How should you respond to unsolicited advice, what helps to defend your boundaries, and is it necessary to always do it? Let's figure it out.
There is no one way to make everyone mind their own business
"I probably should have answered more harshly", "I just let people treat me badly, I don't know how to tell them to mind their own business" – these are phrases I often hear when the issue of someone violating someone's boundaries comes up. These thoughts are fueled by ideas that:
a) there is one sure way to make everyone mind their own business,
b) the outcome of the interaction depends entirely on one side.
Here, as a magician who does not know how to conjure, I am forced to admit that there is no single way to define and protect one's boundaries, which would suit all situations.
As it is impossible to tighten different screws with a screwdriver of the same size, it is also impossible to defend yourself in any situation in one way.
Direct confrontation is sometimes good in order to clarify the relationship and end the uncomfortable situation: "I understand that everyone has their own opinion, but I make the decision, because I am a mother, and I also bear responsibility."
What if you have an angry man with a knife in front of you? Direct confrontation can be dangerous.
How to respond to strangers?
Okay, there is no one way, but what should you do? First, focus on your feelings and needs in the situation. What's best for you now?
For example, you are returning from your friends' place, your children are tired, they start to be fretful, and your strength is running out. Suddenly a passer-by intervenes and begins to scold your children: "How can you behave like that?! Tsk tsk!". Is it better to spend the last drops of your energy on an argument with her or say "everything is all right" and walk by? We make this choice based on the situation.
Boundaries are our interests and security. The idea that you must "fight back" in any situation often fuels social anxiety and a sense of insecurity if you can't do it.
Sometimes it's in our best interest not to waste our energy on communication. Sometimes you have a lot of strength and enthusiasm to answer in a somehow interesting way to a passer-by. For example: "Oh, and you are?" Usually this question plunges the person into the abyss of existential confusion for a while, and you have enough time to move to a safe distance.
What Should You Do If Your Relatives Violate Your Boundaries?
It's easy to walk past advisers on the street, but what if it's a close one? A rash act or word can have consequences for this relationship.
In this case, it is also important to feel your own interests and needs that are not met in interaction with a certain person. When we are trying to defend something valuable to us, it is important to prepare for a long process: the situation is not always solved only by the words "I don't like this".
Here we move on to the fact that the outcome of the interaction depends not only on one side. Other people may have very different ideas about boundaries, so it is important to choose the style of their designation.
Imagine, for example, that there is a beautiful and well-groomed lawn near your house. There are people who understand that it is wrong to park on this lawn, because the car will ruin it. Someone needs a sign with a reminder like "do not park on the lawn". Sometimes only a fine stops people from parking on the lawn. But sometimes a fine seems to be something abstract, and in this case only a concrete fence can protect the lawn. What category do your loved ones belong to?
Grandmother and grandfather do not buy sweets for their grandchild, because the parents asked them not to do this, otherwise the child's atopic dermatitis worsens. This means that it is possible to build good contact, which is supported by both parties. And it is, of course, not only about the sweets, but about the style of interaction in general.
Or maybe grandparents ignore any requests, and only limiting communication helps them understand that instead of sweets, they can bring a coloring book. The relatives have different ideas about people's boundaries, but still managed to agree through a confrontation.
Sometimes grandparents buy sweets at all costs, give their grandchild them openly or secretly, because "they have raised their children", and the parents "just made up some stupid things." It turns out that one side is not ready to maintain the relationships at a constructive level.
At this point, we are faced with our limitations: not everything is in our hands, there are people who perceive only a concrete fence as a border, and then love at a distance becomes a good option for such a relationship.
Do you have no strength to argue? This is normal
When we talk about boundaries, it is important to remember that our possibilities are not endless: we cannot build good relationships with absolutely all people. The other side may not want it or be able to.
What we can definitely be responsible for is our own understanding and feeling of our interests and significant needs. We can train to formulate and tell others about ourselves: "I feel … when I hear this", "I do not share this point of view", "I will be grateful if you …", "This does not suit me", "I am ready to do it under such and such conditions." Often it is enough to say these things.
If not, we analyze what kind of person is in front of us, what method of defining our boundaries is closer to him: a fine, a concrete fence or a small fence. We evaluate our resources, which we are ready to spend on this interaction, and decide how to act.
Sometimes we have no strength or desire to "defend ourselves" and this is also normal.
Translated by pravmir.com