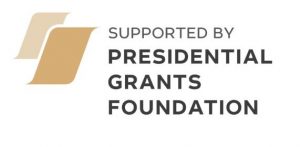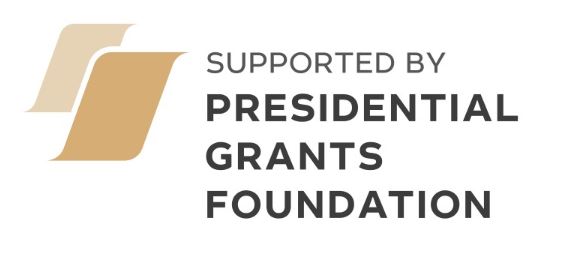 Parents are protesting against distance learning, although some time ago there was a popular theory about how school "stupefies" children and weans them off thinking freely. Not so long ago, it was fashionable to discuss how strangers in the educational system influence our children and dream of taking them away from their families. Yet, today, many strongly support the return of children to schools. What is happening and why are juvenile justice opponents, anti-vaccinators, and supporters of other strange theories happy to join this campaign?
To be honest, I myself was supportive of one of the well-known conspiracy theories for some time and have been safely cured of it. And I have long been interested in why it is attractive for "21st century people with higher education".
For example, why do women and parents make up the majority of supporters or sympathizers? Why are they often quite young and modern people? Why are many of them "pro science" and "pro thinking with your own head, resolving by yourself", but at the same time, they present an aggressive "alternative point of view"? Why do they, representing fairly dense interest communities, consider others to be "the crowd"? Why do they forward links to "research", photos of non-existent newspapers, comments of "very respected and competent people"? Why do they even start believing in what should not be obviously believed in?
Why do they often look convincing to many people who were not even interested in anything like this?
Children are sacred
You can do anything for their sake, and parents are allowed to make mistakes for their sake as the children's good is in the hands of their relatives. It is the parent who decides what is best for their child regardless of scientific evidence and current knowledge. Children make us move mountains and we do everything and even more to protect them. We are ready to endure anything as long as it does not concern children.
Several well-known conspiracy theories base themselves on this, and probably most of them are somehow related to the child theme. They base themselves on the idea that some things in the world happen for the benefit of our children, others happen against their benefit, so that something would happen to our children, get them entangled in a lot of things, and to involve many of them in something. One phrase like "you care about your children, right?" can rouse the crowd. The majority of fakes in school chats are about children. After all, it is always useful to remind people about child safety.
Free time
Free time is not idleness, but the time that can be spent without a special purpose: if a mother walks with a stroller, waits for a child after some workshop class in the corridor, or rests at the computer in the evening, it is the free time, during which you can occupy your brain with anything. Of course, not only non-working parents get exposed to conspiracy theories. There are many busy, working people and even those who work in science among the supporters, otherwise these ideas would not be so attractive. And people must find time to study the topic of interest.
It is during the maternity leave that many learn about the dangers of vaccinations, maternity hospitals, official medicine, and various alternative educational methods, which are often associated with some opposition (alternative education does not have a touch of conspiracy until it acquires the status of excellence: "for our children, for thinking parents, for those who care, for those who want the best"). Who is more active in persuading parents in the class to participate in something or to sign something? As a rule, these are indifferent people who constantly work with their children and with class problems with great pathos.
Now I often talk to several older people. During the pandemic, they have a lot of free time to spend surfing the Internet. Older people wean themselves off watching TV with increasing frequency and it would seem to be a good thing. However, the rhetoric changes dramatically along with this, and yesterday's fears are replaced by metallic edges: they want to whip US ALL into line again, EVERYONE understands what is going on, just look at how awful it is EVERYWHERE. Many people do not understand that they have substituted one propaganda with another, that everything that we watch on YouTube is also selected specifically for us.
Order and significance
I remember my young motherhood years and some frustration. When you are really needed by one person only, your child, and it seems like you have a lot of time, everything happens as per the monotonous schedule, but you cannot say that there is some order in your life as a whole, and you find yourself in a strange position. Who cares about you? Who needs your opinion or your knowledge?
Meaningful discussions are those about how to treat some disease, how to develop skills in a child, what to do if, and "What have you got? – We have this disease". It is very nice to say that you are not like everyone else. You have read about it and you know it. You do not need doctors. You can put advisors in their places. You can take things into your own hands: you are a flylady at home, your child does not spend a day without doing some developing activity. Yes, we can read already. We have learnt to do that according to Doman method. We will go to kindergarten according to Waldorf method as it is gentler, and the child will not grow a martinet. Or according to Montessori method, it makes them think with their own heads and make their own decisions.
Come to think of it, there are strangers in the kindergarten, and the child needs their mother!
We need to take everything in our hands at once! Health issues, too. It is necessary to fortify the child, to improve immunity so that the child does not get sick! I have the right not to treat the child with this medication, it is my choice, it is written in the law. And it is because I think with my own head and read research articles, by the way!
Groups of "your people"
Then school starts, and the child continues their journey through life: further away from their parent. It is more difficult to participate in school events with each year: it is hard, boring, you need to work, the child does not always agree with participating, and school becomes a system with a number of rules that if you accept them, you simply agree that you can no longer know everything about your child.
By the end of primary school, after a serious struggle of getting cursive writing right, giving gifts to teachers and doing crafts out of cones, some parents draw back from school life, start to engage more in their own lives, and others remain a part of "community of concerned parents" who continue to control everything and often internally condemn those who handed their children over "for foster care".
Of course, it is important to understand that active parents are different people, they often want different, even opposite things. But their state of "I control everything and know best what children need" is very strong.
For example, it was very fashionable in alternative circles to criticize schools about 10 years ago. Allegedly, it stupefies children, controls family, weans children off thinking freely, psychologists conduct some tests on children, and teachers are just waiting to report decent parents to child protection services: we develop laws for this, of course. "Thinking parents" took their children out of schools. Those who did not have such an opportunity stood nervously on the sidelines and looked for arguments.
Now it looks as if the agenda has changed dramatically, and all these people want to send their children to schools, as the insidious inventors of the oncoming distance learning will make their children stupid. What happened? Maybe, they all just tried their hand at teaching their children at home and realized how it really works? In any case, the idea of power over family and young brains contradicts the mass permanent dissociation of children from education.
The closer a person is to the child-parent theme and the further away they are from the diverse agenda, the more conservative and sensitive they are to any attempts to even slightly touch upon their picture of the world in which their particular child feels good (although they can believe that it is also true for all other children). By the way, this is due to the fact the rhetoric of activists does not pay any attention to the risks of older teachers, for example. No one even remembered that they are the ones who need the distance learning the most. The fight is for children, therefore, it is sacred.
Why are they "pro science"?
None of the supporters of theories about the usurpation and enslavement of the world, the control of families, the collapse of education, pharmaceutical conspiracy, the degradation of Russian people, and the sale of children for organs do not consider themselves ignorant. Proof like "photos of a well-known newspaper that cannot be found" seems sufficient: why? Why don't they google evidentiary medicine, sound research of recent months, and publicly available regulations? Why do they look for flaws and interpret the slightest mistakes as attempts to "deceive the people"? How do they choose authority figures? Why does an outstanding blabbermouth capture people's attention and is considered literate?
The proud statement "I think with my own head and I can figure out what to do" has the reverse side: the further and deeper our world is developing (coming or falling to), the further this opportunity to understand everything is from each of us. If schoolbooks and instructions from superiors were enough to live normally for most people in the past, now a variety of daily changing knowledge awaits us everywhere we go. It is a shame not to know this or that, not to understand "basic things" about law, health, and psychology. It is a shame not to know a language to the level of "I can read and understand scientific research papers fluently". It is shameful not to wet the tuberculin spot test and to look at the "GMO-free" sign on the packaging. You need to be able to understand everything: there is Google, after all!
Scientific fields are narrowing, becoming more and more specific. Specialties like "biologist", "meteorologist", and "immunologist" often have nuances, narrow specifics. Not every therapist understands the necessary issue, so we run to pulmonologist, radiologist… Why did radiologist make such conclusions? This is only their observations and interpretation, and we run to someone else for a "second opinion". When at home, we open an article about some research in a cold sweat: a psychologist friend sent you the fresh research to calm you down. And it turns out to be irrelevant as biologists and sociologists tell us, because it does not have this volume of a sample or this method was not implemented: you should not take this research into account…
And new information keeps on coming. It is becoming more accessible. That is how great it is to have access to sources, how wonderful it is to "voluntarily and knowledgeably" agree to something! Please search for information and study it knowledgeably! Not every specialist in science, medicine, or education is able to make sense of every issue in their broad field. That is why good doctors do not consult people on every problem, comment other people's cases, or predict the future. Yet, we believe that we can figure it out just by "thinking with our own head".
We have to return to the topic of trust in this extremely difficult situation. To finding the very specialist who would calm you down and explain the situation. And there are still traps waiting for you. "This is a doctor I know, I believe him, girls, listen to what he says". "I have been working with children for 40 years! Do you think I do not know how all this affects the psyche and vision? It is terrible!" "There is such a wonderful coach, she will make everything as clear as a bell, and she is also simply beautiful!" "What psychologist do you go to? A clinical one?" Familiarity, authority, and eloquence are good, but every person and even a major specialist sometimes makes mistakes…
And there is also the most hidden trap. "I have already learned everything that I need to know, and I have my own opinion. From now on, I will only listen to what reinforces it".
Let it be strange people, unreliable sources, dubious theories, photos from a chat, a voice message from a worried mother, let it be… But it is easier to live like this. It is very difficult, especially for restless people, to constantly doubt whether you would get sick or not, whether you should take this medication, whether you should do this vaccination, how to raise a child so that they grow up a normal person, where to find a good doctor who will definitely save you, to read the labels on the products, and to study the whole legislation. It is very unreliable to constantly choose your path and change it depending on new knowledge. It is much easier to trust yourself to experts and theories, "competent", "time-tested" people, "mothers like me" …
There are already too many different people among current activist parents. Their concerns are of various degrees of significance and absurdity, and some of them are more or less justified. How many of them joined groups for the sake of their friends, because everyone did so or because they were told that they needed to save children? Who can I relate to, where can I get support, who can calm me down, and who can I ask questions? There is no group of "Adequate parents for education". There are concerned parents all over the country instead. Therefore, reasonable arguments and suggestions are simply lost in this swarm.
***
I live in one of the Moscow suburbs, we do not have distance learning. Now we can pick children up at any time for any period at the parent's request. Most of teachers at school are over 40-50-60 years old. At first complaints like "my throat seems to have some redness", I took my daughter out of school, and she does her homework every day on her own. She also has several online classes chosen by me: she participates in them by herself. I work full-time remotely, our dad goes to work outside the house.
School is not perfect, it has drawbacks, but school is a very strong system that really gives all people a lot to live a normal life. Now, every day we will have to get used to the perception that part of the school life will be like this. And, yes, to doubt all this is right.
Translated by Julia Frolova