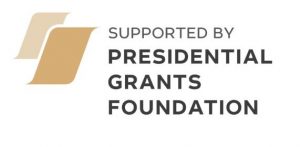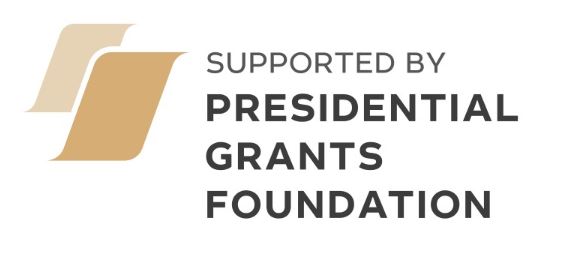 In the city of Ishim, Tyumen region, a health and safety teacher simulated the hostage situation with schoolchildren at a lesson dedicated to the Day of Solidarity in the Fight against Terrorism. He entered the classroom wearing a mask, camouflage clothing, carrying a bag and machine gun. An ambulance had to be called for one of the students. As "Kommersant" reports, the mayor's office said that the event was approved by the school administration, and the teacher warned the class about the lesson format. Parents and children say the opposite. The school is under the prosecutor's inspection.
Every year, in the beginning of September, Russian schools hold remembrance lessons dedicated to the tragedy in Beslan, when on September 1, 2004, terrorists took teachers and students of the School №1 hostage. As a result of the attack, 334 people died. A psychologist, a health and safety teacher, and a history teacher told Pravmir how to preserve memory without traumatizing children and how the health and safety classes should be conducted.
What is wrong with the lesson at the Ishim school?
The incident at the Ishim school drew the attention of Alexander Moor, the Tyumen region governor. "This violates all pedagogical principles! There should be no experiments on children!", he wrote on his Instagram page.
Leonid Katsva, a history teacher at Moscow school №1543, believes everything depends on whether students were warned about the planned event.
— It is one situation if it was done without a warning. In this case, this is completely outrageous, of course. The situation is entirely different if children were warned that there would be such exercises. We just need to keep in mind, that this is a fifth grade we are talking about. For a fifth-grader to learn the information, they sometimes need to hear it three times. And if they announced it once and in such a way that some children did not hear it: they could be distracted, go out of the classroom, or they did not pay attention, then it is as if there was no warning at all. You absolutely cannot do such things without a warning, – Leonid Katsva believes.
Larisa Surkova, a psychologist, says that, on the one hand, parents constantly demand new methods, creativity, and interactivity from teachers; on the other hand, this is why excesses often occur as in the Ishim school.
— This poses a question where and how much the teacher studied, what they are interested in, and how they came up with such an idea. For an adult with pedagogical education, especially a health and safety teacher, first of all, would think about the children safety during their lesson, – says Surkova.
Andrey Tarakanov, a lecturer at the Department of Social Medicine and Life Safety at the Kemerovo State University, believes that the importance of the health and safety class in school is underestimated, so many people come to teach children without not only pedagogical education, but also without any idea about the subject.
— Many people believe that the health and safety class is one of the easiest subjects in school and you do not have to do anything hard. It is difficult to understand geometry and physics, but anyone can tell you about the safety basics. In fact, this subject is very complex, it overlaps with different sciences. For example, to provide first aid, you need to know anatomy. You can tell children as much as you want that you need to apply pressure to the artery, but this information is useless if you do not know where this artery is and how the body works in this case. The health and safety class is very closely related to physics, chemistry and many other subjects, – says Andrey Tarakanov.
How to talk to children about tragedies
As experts say, when speaking about such tragic events as the terrorist attack in the Beslan school, it is essential to consider the age of students, and the less it is, the more carefully you need to give them information.
— For a long time, I worked in the fire-fighting public awareness center at a fire exhibition. We had an exhibit, a burned-out TV set brought from the fire scene. Originally, the guide told each group a story about a girl, who was at home, when the TV caught on fire, did not know how to behave, hid under the bed, and died. Everything was going well until the kindergarten group came. After our tour, one little girl became afraid of TV sets. We thought for a long time about how to do it correctly, and as a result, we decided to give different age groups different behavior rules when the TV is on fire, – recalls Andrey Tarakanov.
Leonid Katsva, a historian, believes that memory should definitely be preserved, but it should be done carefully. Even when he tells students about the Holocaust, he tries not to make a thriller out of it, because it is not about the details, but about showing children the extent, to which dehumanization can reach.
— You can just tell fifth-graders that this tragedy happened. Children in the fifth grade know that there are terrorists, that there is death, so you can rely on their sense of empathy. Older students can be told why this tragedy ended this way, what mistakes were made there, what criminal actions were committed. When they get older, you can show footage from there. I would not show these traumatic shots, where burned and bloodied children are carried outside, to a fifth-grader, – says Katsva.
In addition, the history teacher believes that you also need to consider how familiar children are with the tragedy:
— It is one thing to tell about it in Beslan, where, unfortunately, the tragedy will continue affecting everything for many years to come. It is another thing to tell about it in Vladikavkaz. And, perhaps, talking about it in other regions is entirely a different matter. In the first two cases, children live along this memory, in the third case, a teacher introduces a child to it, and you need to be extra careful about it here.
Traumatic experience
— One girl in this Ishim class got sick, and I think that this is just the beginning. The stress that children experience at this age has its consequences. It may cause fears in children about attending school, phobias may occur. It does not matter if there was an explanation that this is just a lesson. The psyche is triggered by the moment: the child gets scared and they immediately associate it with a school, that it happened during the lesson. Adults do not think about the consequences of what they do, and at the same time, they often want children to think about them, – says Larisa Surkova, a psychologist.
Larisa wrote a post about the harm of such remembrance lessons for the child's psyche on Facebook and received a lot of responses. People commented about the delayed consequences that appear two or three years after the experience.
Parents wrote that their children got nightmares, therefore, sleep and health problems. One child began to stutter after a lesson dedicated to the terrorist attack, another child got enuresis: he dreamt of the Beslan events described in detail during the lesson and at the same moment wet himself. One mother commented that it was this lesson and the way her child felt anxious because of it that made her transfer him to home schooling, because she did not want this invasion in her son's life and psyche to happen again.
— It is good to remember, but to remember is not to stage, put on a show, or make children learn the hardest poems, the meaning of which they do not understand. To remember is not to frighten. The human nature is such that a person cannot be afraid all the time. We saw it in spring, when everyone was afraid for a month, stayed at home, and then everyone did not care, – says Surkova.
According to the psychologist, such recommendations and lesson scenarios are written by the officials who have nothing to do with schools and have little understanding of the psychology of children of different ages. At the same time, there are experts, who approach the matter carefully and explain it simply.
When Larisa Surkova shared a video about how to recognize a stroke, filmed by the Orbi foundation specifically for children, she learned an inspiring story. A little girl, who happened to watch the video together with her mom, recognized a stroke in a person sitting at a bus stop while adults were passing by. Thanks to this, the person was saved.
— Schools do not often teach the safety basics but impose politicized things instead. As for remembrance lessons, I am in favor of children being listened to more often. Nowadays children, especially the ones in the upper primary school grades, know a lot and have a lot to share. After giving them some introductory information and saying in general terms that these events took place this many years ago, many people died, many lost their children, it is very important to give them an opportunity to talk about what they feel, what their thoughts are, and what should one do so that it does not happen again. Even if a child experiences a negative emotion, cries, but then they are allowed to speak out, this will not have any consequences for the psyche, but on the contrary, it will yield good results. The child will understand that their opinion is important, – believes Surkova.
What should a good health and safety lesson be like?
Andrey Tarakanov teaches the safety basics to university students, but he has also worked with schoolchildren. He believes that safety classes should be practice oriented. That is, children should not only know the theory, but also practice getting out of a building that allegedly caught on fire or providing first aid to a person with imaginary injury. To do this, an emergency situation should be really played out sometimes. In this case, a teacher must not propel a child into stress, but explain to them that this is just a lesson.
— At the same time, it occurs to me that nowadays children raised on Hollywood movies are used to happy endings, so their concept of a threat is blurred, – says the teacher.
— When I was giving a tour of the fire exhibition, a girl came up to me and said that she would like to get into a tornado. When I asked her why, she said that it would carry her over the city and put her back on the ground, like in a cartoon. This is how they perceive information.
Therefore, when they see some stories where everything does not always end well, they first go through the rejection stage, then shock, and after that they realize that it is serious, – he continues. – That is, on the one hand, children should not feel hopelessness and fear, but, on the other hand, they should understand that there is a real danger in life.
Andrey Tarakanov believes that many tragic life scenarios, whether it is a natural disaster, a fire, or a terrorist attack, can be shown to schoolchildren through the heroic actions of ordinary people.
— All our patriotism comes down to heroism in the Great Patriotic War. However, there are many situations when people perform heroic acts in everyday life, saving someone from a fire, flood, or any other emergency situation. It is rare, but it still sometimes happens, when it is children that perform such feats. I think that if you do not scare children but focus on these stories and tell them how it really happens, you can achieve good results.
Translated by Julia Frolova