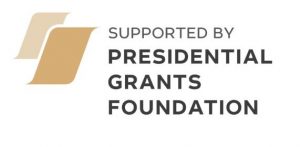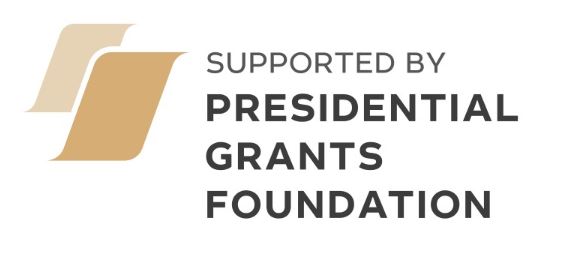 Imagine that you sit all day at an important meeting, and it never ends. Or you are doing some important operation at the machine, and it has no end. You want to drink, eat, sleep. You expect your partner to help you. And he says: "But why didn't you ask me?" This is not a dystopia, but the reality of a woman on maternity leave or a working mother. Why not all men do household chores on an equal basis with their wives, but only "help" and whether it is necessary to ask the husband for help: the analytical psychologist Lydia Ruonala explains.
In our family, the wife deals with minor issues: where to buy, what to cook, to which school to send the children. And I have important things to decide on: whether to open a space program to populate Mars or not.

Joke
If you read discussions on the Internet related to the distribution of domestic work in the family, then you will come across strange points of view. If they were used for situations outside the family, then they could be described as follows: "How to correctly and politely convey to a business partner that you need to submit accounting reports on time", "10 ways to motivate your employer to pay you a salary", "What you do it wrong when the management company does not turn on the heating in winter (spoiler: "don't be a shrew"), and our favorite is "How to inspire a partner to serve you cartridges during the battle."
And the partner says meanwhile: "But I shot enough in the morning! I'm tired! And you're here again with your cartridges! I already bought you a modern cannon, my grandmother went to war with a grip and an ax, and everything was ok. And let's think, do we have hostilities? Look, the birds are singing, the leaves are so beautiful, it smells like mushrooms. Relax, do not piss me off. As for heating in winter: how did I know that it should be turned on, you didn't ask."
I am sure that the introduction to my article will cause completely different reactions from readers depending on what gender they are. And I have reason to be so confident. According to an interesting study organized in 2017 by representatives of the leading Russian universities HSE and RANEPA, men spend on average 2.4 hours a week on housework if they have no children, and as much as 2.5 hours if they have. As for women, childless women spend on average 3.2 hours a day, and those with a child under 5 years old spend 5.1 hours a day.
At the same time, men sincerely believe that they do housework on an equal footing.
80% of men are satisfied with the current distribution of domestic work; as for women, only 44% can say the same.
Why does it happen that in the family one is happy with everything, and the other is not very happy? And should a wife ask her husband for help? Let's figure it out.
Whatever You Call a Yacht, So It Will Float
Modern researchers, thanks to the tools for studying brain activity, have been able to "get into a person's head" and study not only what a person says about himself and what he believes, but also how his behavior, views of himself and the world are actually formed. The first studies using MRI began in the 1990s, and over the past 30 years, enough information has accumulated that confirms the importance of the social environment in the formation of life values.
Research on babies has shown that they are able to mimic the actions of adults from birth. The ability to imitate not only helps human babies, but also animals to survive and take their place in the flock. However, not only children imitate adults.
Mothers are five times more likely to imitate the facial expressions and actions of their babies, and thus, through this mutual exchange, behavior is reinforced. The mother actively returns what she sees to the child. Or wants to see. This is how stereotypes are formed through the emotional reactions of a significant environment.
In 2000, psychologist Erin McClure conducted an interesting study that showed that women are better at recognizing emotions on the face of another person. But it is with girls that mothers show more facial reactions. That is, the statement that women are from Venus and better "by nature" perceive emotions and need them, is not entirely consistent. The girls speak the language they were taught. Actually, as well as the boys. And the different attitude towards boys and girls begins with the hospital.
And then the children grow up and receive confirmation of the behavior that seems normal for their parents. Girls are praised for perseverance, help with household chores, beauty, accuracy, non-aggressiveness, interest in children and plants. Boys are encouraged to be proactive, self-advocating, responsive, and inclined towards complex mechanisms.
The girl may be told that she is smart, but usually it is just like compensation: "God did not give you beauty, well, at least you are not a fool." Boys can also be called handsome, but it will be more like "well, mother, beware, there will be no end to the girls."
There are three ways to deal with these social ideals. Psychologists call two of them infantile (that is, immature) behavior: to fully adopt and grow up as good girls and boys, or to fight them and grow up as bad girls and boys.
The third option is the version of adults, and it can be metaphorically described with the following words: an adult puts on a hat not because his mother wants it, but because it is cold. And he can afford to wear a hat, even if his mother asked him to wear it. But in order to reach this level of enlightenment, one should reach both poles.
An adult knows how to take responsibility for his life, love, care and be considerate of himself and others. And this skill does not depend on gender, but on personal desire, multiplied by experience.
The Toilet Is the Face of the Hostess
Stereotypes are not bad and even useful. They help to somehow structure the chaos of our world and to be guided by something. Difficulties arise when stereotypes move to the level of commandments, and their observance turns into a kind of ritual, sacred action, where the process is more important than the content. But our generation still has strong convictions that it is precisely following them that gives a pass to the world of adults and real men and women. And these beliefs are so deep that we may not notice them immediately.
In the modern world, most often both parents work, or the father works, and the mother sits with the children, but in the public opinion she "does not work". Let me remind you that maternity leave is a parental leave. Household chores remain outside the brackets of this already round-the-clock occupation. And in a city apartment, the traditional division of labor of a peasant family, where a woman is in charge of the house and a man is in charge of everything else, looks as appropriate as a horse-drawn cart on the left lane of the Moscow Ring Road.
Yes, a peasant in a city apartment has nothing special to do. He does not need to plow, sow, mow, repair a house or engage in other physical labor. Therefore, a man perceives his work as his field and mammoth. In addition, he himself forms his self-esteem based on how well he copes with work at work. And then he comes home, buys food according to the list, takes out the trash and even plays with the child for half an hour. From his point of view he is a great fellow, and society agrees with him.
A woman in modern conditions finds herself in a completely different situation, which in social sciences is called a paradoxical prescription. We are talking about the requirements of "successful femininity" (which implies softness, vulnerability and passivity, a clean house, a full refrigerator, ruddy kids) and "universal" social success (which, in turn, implies determination, perseverance and independence, money and light bulbs replaced on time).
Therefore, in order to be smart from the point of view of herself and society, a woman needs to get up at 5 in the morning, smarten up (she shouldn't neglect herself!), prepare breakfast for everyone, then, depending on the load, either go to work or take the children in schools, clubs and sports sections (and often both, being a modern mother, she should organize various developmental programs for children). Then she has to run home, to cook, wash and wipe, do not forget about homemade crafts, keep in mind the menu for breakfast, the mother-in-law's birthday present, that the youngest has football on Thursday, and the uniform is dirty and needs to be washed along with the dark things. After that she should put the children to bed, read a book or listen to a webinar, devote time to a hobby (being a modern woman, she should develop spiritually and intellectually, and not just bake pies), then she needs energy for sex, otherwise "the husband will leave, he needs it"…
Scientists have noticed that modern women have a fear of success, which prevents them from fulfilling themselves at work, because otherwise they become "underwomen" and lose the ability to build happy relationships, be a wife and mother. So a woman has to combine what is called "traditional male" and "traditional female" development paths. Men, too, have a fear of being "not men", but it is associated only with the traditional male developmental path.
Studies devoted to the topic of self-esteem in men and women conducted in different countries have shown paradoxical results: in wealthy countries, the level of gender inequality is more pronounced. One of the reasons for this result is the situation of social comparison.
A modern woman in a prosperous country competes in both the "male" and "female" fields, and she has the opportunity to see the level of injustice that exists with an equal contribution.
All over the world, women and men with the same education, work experience and functionality receive different salaries just because it's the way.
Why Didn't You Tell Me?
In Sweden, as you know, both parents go on parental leave. Recently, a friend of mine, also a psychologist, went on paternity leave while his wife returned to work. According to the legislation, the parental leave lasts 480 days, of which each of the parents must take at least 90 days, otherwise these days "burn out". My friend is quite an active father, he spent a lot of time with his son, and like many Swedish men, he grew up in a society where "male" and "female" work was considered bad manners.
But after two weeks of being on paternity leave, he answered my question how he felt about that experience. "In terms of the stress level, it's like a consultation with a client, with a difference that this consultation never ends," he said.
Fathers, this is very interesting. Imagine that you sit all day at an important meeting, and it never ends. Or you do some important operation at the machine, and it never ends. You want to drink, eat, sleep. You ask your partner for water, but there is no water. There was water yesterday, you were able to get it by sacrificing sleep and shower. But it ran out. And your partner says: "But why didn't you ask me? I am always ready to help you, but you should ask me, and do not yell as if you were crazy. I am also tired".
Empathy is hard work. You have to learn it. Making mistakes, correcting, trying other options…
We can ask for help around the house only those who are not responsible for this process: friends or teenage children.
The master of the house is not the one who directs the flights to Mars lying on the couch. This is how babies behave. The master is the one who worries about his house and household members. It is this emotional pain for one's own that prompts us to look around and start acting.
Translated by Alyona Malafeeva