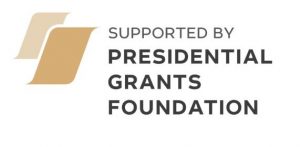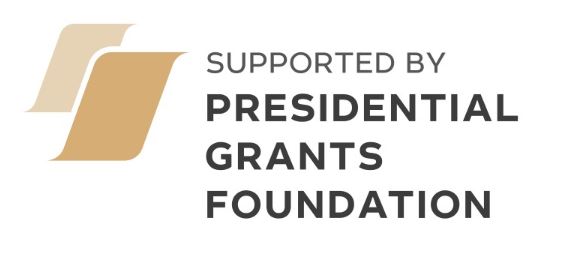 November 25 was the International Day for the Elimination of Violence against Women. Is violence committed only against women? If he beats you, why does mean it that he doesn't love you? What is the difference between violence and a family fight? Why doesn't she leave her aggressive husband and how can you help? Psychologist Lydia Ruonala will help us to figure out these issues.
Why are we talking about women again? Don't men become victims of domestic violence as well?
Let's start with statistics. According to the UN, every third woman and girl has experienced physical and social violence at least once in her life. Most often, the violence comes from a loved one whom the victim knew well. 85% of victims of domestic violence, 71% of victims of human trafficking, with three out of four being sexually exploited, are women and girls.
137 women are killed by family members every day. In 2017, among 87,000 women killed by violent acts, more than half of them (50,000) were killed by their partners or family members, and more than a third (30,000) were killed by the man they were in a relationship with at the time of the murder or in the past.
Women are physically weaker and more vulnerable to sexual abuse. In many countries, women still do not have the right to choose a husband; their testimonies in court are considered less significant than a man's voice. More than 200 million women worldwide have undergone female circumcision. Marriages with underage girls are still practiced in the world.
This is not the most complete list of crimes committed against women in the modern world, and due to the pandemic and the lockdowns, the situation has become even more difficult this year. Moreover, only 40% of the victims of violence can get help, and only 10% report the crime to the police.
Men are also subjected to violence. But this violence is committed mostly by other men. 91% of women serving sentences for exceeding self-defense defended themselves from male rapists. That is why we have to put the topic of violence against women on a separate agenda.
How does it look from the inside?
It is not so easy to talk about domestic violence because this topic is taboo. It is still a mixture of horror stories, fear, denial and blame. As if there are such special women who fall into the clutches of domestic tyrants, and that the problem is not as frequent, and it's better to solve more serious issues.
However, the statistics on domestic violence are terrifying, and anyone can become a participant. We will analyze the difficulties associated with this topic, using the example of a couple that I now: Maria and Konstantin (Names have been changed for ethical reasons. – Pravmir).
Maria is my friend, and I asked her to tell her story to the readers of Pravmir. It was important for me to describe a situation where I am acquainted with both participants and I am sure that the situation is not distorted.
Maria lived in a provincial town with her parents who took good care of her. She received good education, she had interesting career prospects, she had friends and a passion for folk dancing. Maria was looking for an opportunity to break out into adulthood, but just leaving her parents seemed too selfish to her.
She was 23 years old when she met Konstantin, an Orthodox businessman, at an exhibition. He immediately won her over with his encyclopedic knowledge, active religiosity and willingness to look after her. Her parents approved of him, he was mature, independent, a believer, and he lived in Moscow.
What could have been alarming from the very beginning? His disrespectful attitude towards those who were lower in rank than he was, such as waiters, janitors, and salespeople. Maria had to listen to his angry complaints about the "foolish employees" and "careless postmen", even if she said that it was unpleasant for her to listen to them. Konstantin would reply, "A wife should support her husband," and continued.
"Moreover, not only Konstantin didn't share my vital interests and values, but he also considered them insignificant, as opposed to his "real" ones. All attempts to share my joy with him were extinguished literally right away. He either redirected the conversation to another topic, or scolded me that I was talking about nonsense, while we had a mortgage," Maria recalled. Back then she really believed that this was how she had to support her husband in order that he would again become the supportive and slightly old-fashioned romantic whom she had fallen in love with.
Patricia Evans, in her book The Verbally Abusive Relationship, provides examples of verbal aggression and teaches readers to distinguish between abuse and arguments, which every family has. So, if spouses sort things out, they can admit that somewhere they have gone too far and apologize. They understand that their actions can hurt their partner. They can be ashamed of their actions.
Verbal aggression always precedes physical aggression, and its goal is to maintain the illusion of power and strength.
In a situation of verbal violence, the aggressor denies his aggression, and it is impossible to come to an agreement with him. His purpose is not interaction and cooperation, but control and subordination. Traditional culture brings up girls and boys in different realities. Girls are taught to be empathic, be ready to compromise, to care for people, otherwise they are wrong girls. And boys are taught to be pushy, to defend their interests, and to be above unimportant matters, otherwise they are wrong.
How Does Domestic Violence Develop?
Domestic violence occurs where it is not expected, and this is why it is dangerous. Bessel van der Kolk, author of The Body Remembers and an expert in dealing with psychological trauma, writes that our brain works like this: in a dangerous situation we want to hide at home. If traumatic situations happen to us, we need a place where we can run and hide, and take a breath.
But not a single tyrant when making an acquaintance, introduces himself saying, "Hi, I'm Kostya. I believe that love is when I use you emotionally, deprive you of money and friends, and you will be to blame for all our problems." No, it all starts differently.
Domestic violence begins with the fact that the aggressor tries with all his might to win over the victim. From the outside it looks very romantic, even too much. Close ones and relatives begin to say, "Look how he loves you! He just carries you in his hands." There is a very vivid and even somewhat indicative demonstration of how the potential victim is significant and loved. This attitude is paralyzing and creates a feeling that here you can relax and be vulnerable.
When this stage passes, the aggressor begins to isolate the victim, becoming the only significant figure in her life. Konstantin was lucky: Moscow was a new city for his wife, and she really had no friends there. If potential friends appeared, Konstantin sabotaged meetings with them in every possible way. He would say, "I have a headache, I need your support right now."
And then the so-called circle of violence starts, which exhausts the victim. This circle consists of three stages that develop over and over again: tension – violence – honeymoon.
The point is that men are not taught to live their feelings. But at the same time, they still exist and have an impact on a person. Feelings are a sign of emotional processes, just like body temperature is the sign of physiological processes. But boys, brought up in conditions where they are forbidden to feel and be attentive to anyone, do not know how to notice the "rise of temperature", and to deal with "complications".
Outbursts of anger act as these "complications", and a close one becomes a tool for discharge, for releasing the tension. In fact, young children behave this way. They are not yet able to control their behavior, and they need a mother. Konstantin was looking for such a mother, and along with him the rest of the men who commit domestic violence.
The cultural factor plays a leading role in shaping the factors that trigger domestic violence.
Maria had to be both a mother, who had to withstand her husband's outbursts of anger and calm him down by giving up all her activities, and a dependent little girl so that Konstantin could feel like a strong and brave man on whose shoulders the whole family rests. At the stage of tension, Maria became selfish for Konstantin, who talked about some nonsense. Then tension was released, and then it was time for honeymoon, when his wife became the delight of his life and the light of his eyes.
Why doesn't she leave?
Only lazy people haven't asked this question to the victims of violence. This question is dangerous, because it creates the illusion that you can get out of the relationship of domestic violence on your own. It consoles someone that "this will definitely never happen to me, and to my daughter either." It gives the illusion of control to those fortunate enough to be a statistical error and not encounter violence on their path.
Here is how Maria answered this popular question, "I believed that I was a weak girl who would disappear without him. Plus, I was so exhausted that my ability to really want anything atrophied. Willing to do something, or not was all the same. But without will you can't go anywhere."
Against the background of constant stress, Maria began to have panic attacks, and she turned to a psychiatrist for pills. At this time, Konstantin began to actively tell all his friends and relatives that Maria had a serious mental disorder, she did not control herself and could do anything. Here was the psychiatrist and the pills. But he was a real man and would never leave her.
The pills began to work. Taking the advice of the doctor, Maria returned to folk dances, where she met new people who treated her well. At first, Konstantin treated these activities with the same indulgent, careless attitude, "Whatever the child wants. All she wants is dancing." But the new friends drew attention to the changes in the Maria's mood, and noticed that she certainly did not look like that practically incapacitated woman, as Konstantin tried to describe her. They sounded the alarm.
Maria was lucky. She went to her parents for a while. It was safe in another city. Her new friends helped her survive the divorce trials. She had a job and had no children.
Unfortunately, it is almost impossible to leave a relationship involving domestic violence without help from the outside. Because the last stage of domestic violence is "destruction". Konstantin tried to destroy Maria not literally, but emotionally and socially. He portrayed his wife as a miserable crazy person, trying to gain complete control over her. After all, you can destroy a victim not only with an ax. The pressure was too much for her so that she started to have terrible thoughts.
Then the doctor and friends sided with her. But even today Konstantin continues to tell all his acquaintances about his "sick wife", although they have long been divorced.
So what should people do?
Women don't leave, because they want to live. They want to have their arms and legs, they don't want to be taken out into the forest and threatened with an ax, they don't want to be killed at work in the presence of their colleagues and clients, and they don't want to be beaten in the hall so much that they become disabled.
According to modern psychological work protocols, if a psychologist suspects signs of domestic violence in their clients, they separate the couple and conduct further work separately. This can threaten the victim of domestic violence: information obtained through self-disclosure can be used against her.
Aggressors are corrupted by impunity. And only the force that they fear can stop them. That is why in many countries there are social programs for women survivors of domestic violence: shelters, social benefits, free psychologists and lawyers. The issue of interaction with the aggressor is taken over by law enforcement agencies, protection orders are issued, prohibiting the aggressors from approaching the victims. In addition, abusers take courses in anger management.
But in order for an adequate law on domestic violence to appear, it is necessary to recognize the problem itself and to allow people to "wash their dirty linen in public". According to studies in countries where such laws have been adopted, 2% of complaints of domestic violence are an attempt by one of the partners to settle scores with the other, and such complaints can be determined. 98% of complaints involve real situations that threaten the family members of an aggressor.
There is no such law in Russia yet, but there are funds that help women. For example, the website of the #Tyneodna women's mutual help network has a list of centers offering shelter, psychological and social or legal assistance. Only publicity and support can help you get out of this circle of violence, recover and live a happy life based on respect and understanding.