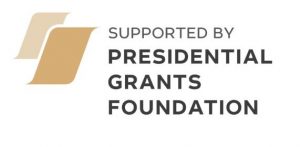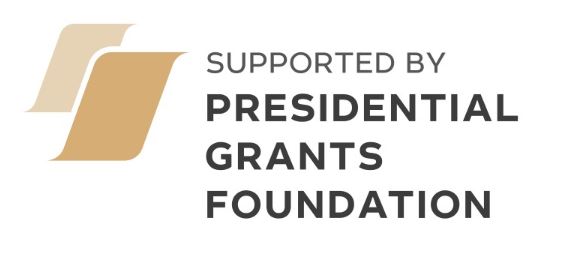 "My son is being bullied in class after posting a photo on Instagram". "My teenage daughter makes videos for TikTok in revealing outfits". "There are no likes, and my daughter is disappointed: she thought it was easy to be a blogger". Oksana Sintsova, a psychologist, and Tatyana Vetrenko, a pedagogue of the "Mediacity" program, advise parents how to protect their children from the dangers of social networks.
Bullying in class because of a photo on Instagram
A few years ago, Maxim started blogging on Instagram: he posted photos and videos of his work: he made a lot of things out of plasticine and he drew. This year, he started his 9th grade at a new school. He started to gradually withdraw into himself, wanted to stay at home more, and started getting sick. Finally, he admitted what was wrong.
One of the new classmates found out about his blog and started criticizing his works. Others supported that boy. A huge number of humiliating comments appeared in the social network, his classmates started sending old photos of Maxim to the class chat, discuss how he looked then and how he looks now, and laugh at his work. The real bullying began. Maxim deleted all his posts, but it did not help.
Oksana Sintsova, a psychologist:
— Bullying is such a serious problem that it is better to give advice about it after meeting the person. Maxim and his parents need to consult with a psychologist to understand what is more suitable for him: to find the strength to resist his classmates (a specialist will tell them how exactly) or to change classes.
In any case, looking for like-minded people will help the boy to raise his self-esteem. He should find peers with similar interests either in real life or on the Internet and start communicating with them.
Finally, it is necessary that the child understands that everything that gets on the Internet can be evaluated both positively and negatively. Is he ready for this? If not, it is better for his work and photos to be available only to a narrow circle of family and friends.
Tatyana Vetrenko, a pedagogue:
— To gain confidence in his abilities, as well as to improve the quality of the content in his blog, Maxim should find teachers and mentors. Drawing, moulding, photography: all this can be learned under the guidance of adults and specialists.
Of course, this will not solve the problem of bullying. However, the boy will learn to create something that he will not be ashamed of even after a few years. It is only important that the goal of these activities is not show his classmates what he can do, but to acquire new skills, to move to the next level of his craft, and to find a circle of people who can support him in his work.
Revealing outfits and provocative poses
— Alisa is 14, she spends a lot of time on TikTok, – says Irina. – Recently, I was able to see what she made videos of: revealing outfits, provocative poses and movements. There are a lot of likes and comments of sexual nature under her videos.
I tried talking with my daughter, but she explodes at any of my words: "everyone does this!" She says she wants to be independent and I should not interfere in her life.
Maybe, I do not understand something, and this is really normal now?
Oksana Sintsova: 
— Think about your family values. Look at how adults behave, what they post on social networks, what boundaries they set for children. It is important not to overdo it. If a mother posts a photo of herself in a swimsuit on Instagram, it is not surprising that her daughter considers this acceptable (do not hope that she does not find out about it).
And vice versa: if there are too many restrictions, the child rebels and tries to expand the boundaries. You need to understand what exactly served as a reference point for Alice when making videos, where she found a role model.
Emphasize that revealing yourself too much in real or virtual life is not accepted in your family. Since the girl considers herself to be part of the family, then she should not do so. If such videos are a protest against parents' policy, you need to figure out the details of what exactly your daughter is not satisfied with. You may need to revise some rules, establish new norms of communication.
In addition, parents need to find the appropriate content on TikTok before the talk. Let it be videos that gain a large number of views and likes and that are funny, original, cute, and not vulgar at the same time. This will help to show the teenager that there are a lot of things that the audience likes.
Tatyana Vetrenko: 
— At the age of 14, a girl wants to look attractive, and this is expected. Style classes, those, where people learn how to look good before the camera, will help her. Clothes, makeup, hair, and accessories: all this is important. Experts know how to use certain techniques to highlight or hide some features of appearance. These classes will help Alice understand how to look good on the screen, without resorting to questionable techniques like revealing outfits.
It is also essential to determine the purpose for which she makes videos. What does she want to achieve? What does she intend to convey to her audience? The answers to these questions will help Alice understand whether she wants to be a blogger or something else. Perhaps, the girl will understand that she wants to move to another level, decide to become a TV show host, for example. And this can be achieved if she practices persistently.
My daughter has a channel on YouTube, but no one watches it
10-year-old Kseniya created a YouTube channel together with her friends to shoot videos like on the Amelka Karamelka channel. They came up with stories, filmed them, and posted the first video.
The girls were sure that they would immediately get likes and followers. They posted the second story, then the third one. The channel has no views, and even more so, no desired likes.
The mother asked her daughter to show their videos. They were shot clumsily, the phone was shaking in their hands, and there is no clear storyline. The girls simply make faces at the camera.
And this is a tragedy for Kseniya: she was sure that she will become a blogger and she will be famous.
Now she watches other people's videos and cries that she will never be able to do the same.
How can I explain to her that being a blogger is not easy?
Oksana Sintsova: 
— Parents should figure out why Kseniya perceives this situation as a tragedy. The girl is 10 years old, it is the beginning of the adolescence period. At this time, the child is looking for an answer to the question, "Who am I?" The answer forms inside, but it is formed under the influence of external factors. The child presents themselves to the world, but the world does not seem to notice them, for there are no likes. This means that there is no confirmation from the outside that Kseniya is beautiful, smart, and behaves correctly. The girl is sure that since the audience is rejecting her, it means that something is wrong with her.
In this situation, parents should show Kseniya that it is not about her personally, but about what she and her friends post on their channel. It is important to help the girl calm down, so that she stops being too emotional about the situation. It is worth analyzing together the videos that Kseniya likes and that gain a lot of likes. What exactly makes them fun? Draw the girl's attention to the plot, the interiors in which the stories are shot, and to the fact that the camera does not shake in the operator's hands. Let the daughter take notice by herself how these things are in her videos.
Finally, you need to plan further actions together. If your daughter wants to continue shooting videos, she needs to know what she should do first, what will be the next step. Using the example of your profession, tell her how you started doing what you do: where and how long you studied, what you do to improve necessary skills and get additional knowledge. The child cannot break the process of achieving the goal into specific steps by themselves at this age, an adult must help them out.
Tatyana Vetrenko: 
— To all parents of teenagers who dream of being bloggers, I recommend finding a suitable club for their children: journalism, photography, video production. It is very difficult for them to learn this on their own, from scratch. During classes, children will learn how to choose camera angles, change camera shots, set the lights correctly, and set up microphones.
It is important to understand this yourself and to tell the teenager about it: there is a team behind every successful blogger child. These can be both adult professionals and their peers working under the guidance of a mentor. They are involved in all stages: from writing the script to editing. It is difficult and perhaps impossible for one person or several people to create a truly high-quality media product without special training.
"My son has invested all the money in developing game characters"
Denis is 16, he dreams of earning money on YouTube. The boy watched a lot of videos about how you can earn up to several thousand rubles a day by almost doing nothing, and he dreams that he will succeed in this.
Denis created a channel, shoots game streams, comments on them, and invests all his money in developing the characters. However, he cannot earn serious money. He has already invested a lot, but he does not profit from this.
Oksana Sintsova: 
— I see a contradiction here: on the one hand, a teenager tends to do almost nothing and only to have fun. On the other hand, he has already done a lot. But he has not achieved the desired result. So, Denis is doing something wrong.
In this situation, parents can help their son by asking: what exactly is your goal and how do you want to achieve it?
Playing for fun and earning money on game streams are two different goals.
In the first case, it is really not necessary to exert oneself. In the second case, the child needs to work hard.
An adult should sort out the acquired information together with the child. If the goal to earn money is really important, you need to outline a specific plan and set Denis on following it systematically.
Tatyana Vetrenko: 
— The first thing that Denis should think about is the audience. It is nice to shoot something that you like yourself. However, the audience's demand may be quite different.
Looking at your video product through the eyes of potential viewers is an extremely valuable skill.
It is also necessary to evaluate the quality of the videos: are they dynamic enough, are they edited well, and is it clear what is happening on the screen?
In general, Denis needs to understand which way to develop. Even adults are constantly learning, evaluating their skills, and striving to develop what they struggle with. If he wants to earn money, he needs to understand how exactly this will happen (advertising, subscribers' donations). But in order to earn money, he first needs to improve the quality of his videos, focusing on the expectations of his target audience.
Translated by Julia Frolova