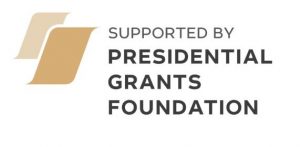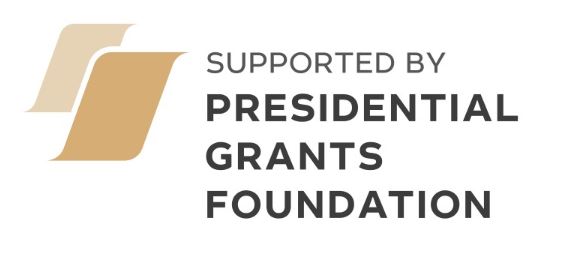 "It's so hard to study at home! We are tired from the distance education, and you study like this all the time," – parents of part-time students have heard cries like this many times for the past six months. However, distance learning and part-time study are two fundamentally different ways of studying. The curriculum is drawn up by the school, children learn on their own, submit their work to teachers and take exams once a year.
Pravmir.ru found out why families choose part-time education and how it works in public schools.
It Has Never Been Easy for Us
"Slava, my son, studied at the school near our house for four years and one quarter and my daughter Vera could only last for two months. They began to study part-time at the same time," said Maria Koptyaeva. "I had questions about the school's methods from the very beginning, but I lacked the determination to change something. My son did not complain: his classmates were good and the teacher was calm. Only he started to lose his interest in studying. My daughter's relationship with the school did not work out right away. Every morning she sobbed and told me that she did not want to go there. In just two months she fell sick more often than she usually felt ill in a whole year."
During the fall holidays, the family realized that they needed to change the situation right away. Homeschooling seemed scary! Part-time education also turned out to be a nightmare at that school: they had endless negotiations with teachers, strange assignments, and tests held at unpredictable times. Before the new year, the children left school altogether.
"However, we didn't like homeschooling and the idea of getting certified on one of the paid platforms. I had to look for materials for the study completely on my own, there were gross mistakes in the exam tests, and I did not have clear understanding of what to do next.
"We took a part-time course again, but this time at the Novosibirsk school №83 ("Umka"). There Slava finished the sixth grade, and Vera the second, now they are in the seventh and the third grades, respectively.
"Over the past year, life has somehow improved. In the spring of 2020, it turned out that we are in the most advantageous position: my children continued to study in their usual rhythm. No, it has never been very easy for us: I made a schedule for them, revived their motivation, worked with both Vera and Slava, developed approaches to each, meanwhile I worked from home.
"My children competed for my attention, they did not always do what I asked them to do on their own. I often despaired and wanted to place them in another school somewhere.
"We quarreled, cried, and then made peace, hugged each other… and continued to work and study. Now Vera studies in a small private school, continuing to take exams at the public one, and Slava studies at home."
Why Don't Public Schools like Part-time Students?
All students who are now study online, technically, still study full-time. Education in our country can be obtained in an educational institution or outside it, in accordance with Article 17 of the Law "On Education in the Russian Federation". Outside of school, it is homeschooling or self-education. At school (gymnasium, lyceum) you can study full-time or part-time. A child, together with his parents, chooses any option, and the form of education can be changed in the future.
In practice, it turns out that most schools do not want to get involved with part-time students. Maria said that before notifying the education department about the transfer of children to homeschooling, she tried to negotiate part-time courses in several schools in the district, where she lives. In some educational institutions, the administration stated that such an option was completely impossible for them, in others, the schedule for passing the tests turned out to be no better than the one with which the family had already encountered.
Elena Semenova, director of school No. 45 in the village of Mochishche, Novosibirsk region, explained to Pravmir.ru how the situation looks from the inside:
"Part-time education begins with developing an individual curriculum, but it is done by the head teacher. Then he will discuss this plan with the parents and teachers. Each teacher prepares materials for the child, checks his work for a week, month or quarter as they agree. When you consider that many teachers give classes for not only one subject, have classroom guidance and additional lessons, it becomes clear how difficult it is for everyone involved. In our school, part-time courses are rarely chosen as a priority. There are, of course, special situations. A few years ago, an 11th grade student got married and gave birth to a baby. She graduated from school in absentia, passed the final exams, and continued to study at a college. She was supported by all our teachers, classmates and, most importantly, her family. If there is a necessity, we are obliged to implement the part-time form of education, because it is prescribed in the law on education and in the charter of the school."
Why Do Children Want to Study Part-time?
The reasons why a family chooses part-time education vary from person to person. This can be a state of health or a difficult relationship with the classmates, a teenage crisis, a situation when a person already wants to manage his own life or to work, but the school does not give him this opportunity, or something else.
Elena Elnitskaya, mother of Matvey (8th grade) and Veniamin (2nd grade), says that her children were emotionally exhausted from school and often fell sick. Although in general they were satisfied with their studies at Umka and communicated well with their classmates, Elena noticed that her children are calmer and are more confident in mastering the school curriculum at home.
The boys like that they don't have to get up early and travel far to get to school early in the morning (the family lives outside the city). There is no division of study in the classroom and homework. At the same time, the connection with the school is not interrupted for them: Veniamin attends additional classes there and communicates with his friends. In the morning, the boys usually study their subjects by the way of immersion one by one. So, it takes Matvey a week or two for subjects like life safety, and a month for the study of physics, geometry, and algebra.
"There has been only one problem that occurred over the year that my children started to study part-time. It was my fear," Elena said. "I was afraid that I would not be able to explain something to them, and my children wouldn't understand something and wouldn't be able to cope.
After a few months of part-time education, I was in terrible stress. It took me a long time to adapt to such responsibility.
However, after analyzing the situation, I realized that everything is working out for us. You just need to move on."
By the time she entered school, Alisa, the daughter of Alexandra Stepanova, was actively involved in music and dancing, and attended other classes. Her mother understood that in first grade she would have to give up something. She didn't want to do this, and Alexandra began to look for other options. She talked with her friends and neighbors, read forums, went to Lyubov Sgonnik's seminar, and registered her daughter for part-time education at Umka. Now Alisa is in the sixth grade, her brother Grisha is in the first, who also is a part-time student.
"We made a schedule taking into account the additional classes that my children attend," said Alexandra. "Alisa studies the school program independently, she studies English in an additional class: not only textbooks are important for this subject, but also communication in the language. I help Grisha study. In general, my children are determined to go through the school curriculum, and then do what they really like. Sometimes they lose their interest, and I have to revive their motivation, push them to master the compulsory subjects."
Who Helps Children Learn?
In the 2020-2021 academic year, about 1000 people study at school No. 83, of whom about 350 are full-time. Part-time education has been developed here since 2014. They started with 15 people and collaborated with an intermediary – the organizer of distance certification.
Now the school has its own platform where materials for preparing for exams are posted: textbooks, links to videos, lists of questions and certification requirements. If something is not clear, the students can seek advice from a teacher. Usually one or two meetings in person or via a video call is enough for children to understand the issues they had with the subject and be able to move on on their own. Exams in each subject are taken remotely once a year.
Since the summer of 2020, the school has been running a tutor support program.
The tutor does not teach the child, but helps him to build his own educational trajectory.
For those who have just switched to part-time education, a tutor will tell them how to learn, how to set goals, organize time, and cope with stress.
In high school, a tutor rather acts as a navigator: he helps the child understand what he wants to achieve in the future and how to get there. Sometimes a tutor is needed for the parents "leave their child alone". He becomes a reference adult who provides support. To date there are about 50 students who have applied to the school to get help from a tutor.
Svetlana Goltser, the former director of school No. 83 (now she works there as a scientific director), says:
"We are not the only ones who see the growth of interest in part-time education in recent years. It seems to me that this is due to the fact that parents began to understand that the education of children is the responsibility of the family. The second factor is that people have become more mobile. They travel a lot, move often, do not want to be tied to the school in their place of residence or constantly change schools, while creating a stressful situation for their child. This summer, a huge wave of applications fell upon us. The reason was the covid. Not wanting to live in uncertainty, the parents decided to take the situation into their own hands and homeschool. In general, the migration between full-time and part-time education is very high. A person gets a certain experience, strengthens in something and lacks the strength for something else, so he decides that it's time to change the approach."
Five Steps to Part-time Education
If you decide to homeschool, proceed according to a plan, advises Anna Berdnikova, Ph.D. in Philology, family consultant and head of the psychological service of the Gornostay educational center:
Understand why you need it. What exactly do you want to achieve? Do you want to get your child out of a stressful situation? To give deeper knowledge? Do they lack free up time for more serious hobbies? The more precisely the goal is formulated, the more likely the decision will be made consciously.

Decide who will support your child in the learning process. Will a parent or tutor do this? Parents sometimes think that as soon as they release their child from a school where bad teachers work or a program is poorly developed, and he will immediately begin to learn. This often does not happen. We need an adult who will maintain the child's motivation and organize the training regime, the psychologist believes.

Explore your child's abilities and capabilities. The following questions need to be answered. What is the total attention span of your child? Can he concentrate on his activity and switch his attention at the right time? Can he independently set himself an educational problem, or at least detail it, choose the optimal tactics for solving it? Based on the answers, it is worth making a decision about the transfer.

Select the school where your child will study. Do you want to keep up with the school by taking assignments and submitting them once a week / month / quarter, or are you planning to study subjects by the way of immersion with getting certification in each of them once a year? Please note that the order of attestations is determined by the educational institution.

Make a contract with the school and create an individualized curriculum. Agree on how you will correct it if something does not go as you imagined.