I'd like to introduce you to a former member of our church. His name is Darnel. I remember when he first came to visit. He had been to several churches but each one had its problems and eventually he found it necessary to look for another Church. I explained that All Saints had its problems as well, but Darnel assured me that he had grown from his past experiences and now wanted a quiet life of prayer and fellowship in a "more traditional church." I must admit that for a period of time, Darnel seemed like a pillar of Orthodoxy and I invited him to help serve in the altar.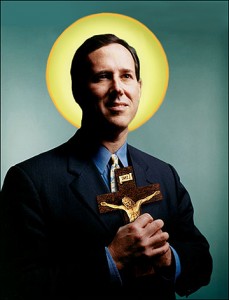 Then the trouble began. Darnel, although he had only been Orthodox for two years, began to question the way I did things in the altar. Being a convert priest, I had much to learn (and I still have much to learn), and so I would listen to Darnel's advice. After all, Darnel had spent a lot of time studying liturgical books and could quote chapter and verse. Then, when my Bishop would visit, he would often correct what Darnel had advised. This caused Darnel a lot of embarrassment and later he would tell me how he didn't like Bishop X because he was "cold." I did tell him that he should not correct me during the service and that we could talk afterwards, but he seemed to bristle at the admonition.
The thing about Darnel is that he made friends easily. There's nothing wrong about being friendly, but during one parish meeting, Darnel got up to oppose a motion on what I thought was a minor matter. In the end, He did not prevail but his passion made the discussion difficult. Later, I noticed that a group seemed to be angry. When I inquired as to the reason, they told me that Darnel had been hurt by the way he was treated in the meeting. I reviewed the meeting and while Darnel spoke, most people had sat quietly offering no objection. He lost by a simple vote. How had he been mistreated? The point was that Darnel had successfully created a faction in what had once been a harmonious Church family.
Many other things happened and soon I realized that Darnel was a real threat to the life of the Church. Yet, what could I do because he was an Orthodox Christian, and many people considered him to be a pious and friendly man? I talked to him several times but he always assured me that he was my greatest supporter and he would do whatever he could to help heal any situation. Church members began to come and complain about Darnel, and some wanted me to get him out of our Church. I knew that it would cause a lot of damage due to his circle of supporters. If I tried to pull Darnel out, I would lose other members as well. So, it seemed that all I could do was damage control.
My wife and I prayed often for Darnel and we did our best to soothe hurt feelings. Then the time came when God took Darnel from All Saints. News came that our jurisdiction was about to rejoin with the Moscow Patriarchate. Darnel made it his mission to speak often and long against this reunion. Yet as time passed, it became clear that this would be accomplished and Darnel became ever more adamant that we should leave our jurisdiction. When the final documents of union were signed, Darnel left our Church in a great huff. Happily, few of his supporters went with him. What followed was a time of peace, unity, and loving fellowship. The factions disappeared, but I realized then what the Lord meant when he said "The zeal of my house has eaten me up."
I wonder when and if another Darnel will be planted in our fellowship. That's up to the Lord because it is His Church. In a sense, Darnel was both a gift and a burden. When prospective members would come and stay, they would learn of the division in the Church, and some left. I will admit that I was glad when he left, but I also know that Darnel challenged us to exercise patience, forbearance, and forgiveness. It also taught us to trust that the Lord knows when to prune his Vine. Maybe this is why our fellowship is as strong as it is.
Do you have a Darnel in your Church? He/she looks like true Orthodox wheat in the garden of the Lord. In fact, they are weeds and not wheat. Pray to the Lord of the harvest and be patient.
Darnel, I'm glad you're gone, but I wish you well. I hope that where ever you have gone, you have truly learned something from your time with us. I hope that you have become wheat in the Kingdom of God.
Source: Ramblings of a Redneck Priest