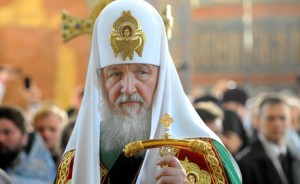 Moscow, January 6, Interfax – Patriarch Kirill of Moscow and All Russia said the legislation protecting religious holy places and symbols needs change and improvement.
"A fine in an amount of several hundred rubles for blasphemous words written on churches, mosques, or synagogues indicates that society does not quite realize the importance of protecting believers' religious feelings," Patriarch Kirill said in an interview with Interfax-Religion.
However, the Patriarch said any legislation on the protection of religious symbols and feelings of believers "should be thoroughly improved to prevent their use for arbitrary restriction of freedom of speech and creative expression," he said.
Source: Interfax-Religion