You want to feel love, warmth, tenderness, confidence, trust, inner strength, honour, and power – all of that is very good, and to some extent it is even connected with church life, as it exists in the Church. "For them that honour me I will honour", the Lord says (1 Samuel 2:30). It is precisely about honour. God wants us to desire honour, but what kind of honour?  What is true joy? When you say,  "I want to be happy, and feel happiness living the way I live now", do these words come from the bottom of your heart and soul, or are you guided by your passions, weak willpower, illness, and addiction, just like that alcoholic?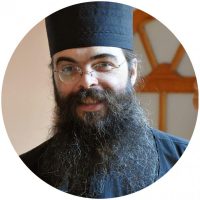 Do you understand what I mean here? I agree, God does not want to force us, but you yourself should reach a certain level, so to say, to move from the unnatural state to the supernatural one, as we said before. The unnatural state is when you hate your brother, for example. It is not natural, it is unnatural –  you cannot hate your brother. It is from here that we should start our movement to the natural, to something that is common even to animals –  love those who love you. And only then to continue moving to the supernatural state, when you can forgive and love your brother's murderer, as it was with Saint Dionysius of Zakynthos. 
This is truly supernatural, and it will take a long, very long way to reach such a state. You will have to work a little bit on yourself, otherwise it will not happen. But only voluntarily. This is extremely important. Not because your parents or someone authoritative, dictating you how to live your life said so.
Why Do You Want Punishment?
One day a man came to me and said,
"I smoke and I want you to find a way to make me stop smoking. Order me!"
"But how can I order you? The only "order" I can give to you is to love Christ! Love Him deeply, with all your heart."
"No, no, I smoke, and I want you to make me quit smoking! Say something to me, order me to obey."
"So, you mean you want punishment? Do you like being treated like this? No, I am against such a way of correction, and such a spiritual life."
It is good that you want to struggle and you are looking for an incentive, but I do not want that incentive to be either a punishment, or intimidation, or strictness. It needs to be love.
Do you know what you should do? Next time when you start smoking, try to feel the Lord next to you. Talk to Him in prayer, grow to love Him. At that moment when you are smoking, try to love Christ. If while smoking you can love Christ, if you feel in your soul tenderness of love for Him, then continue smoking. However, I would like you to gradually give up this habit, because the feeling of the presence of God is a deed of philotimo (love of honour), and bad habits go away themselves for the love to Christ, the wish to please Him, and bring Him joy. Without any orders, which will only cause reluctance on your part.
"So will you order me anything?"
"No, I will not. There is just one order for you –  love the Lord. And you will quit smoking, little by little, step by step – out of love for Christ."
The Church is a Place Where There is No Pressure
And you know, this man began to struggle with his passion, forced himself, but in a different way. However, both you – a graduate – and I, didn't we suffer from entrance exams, when we dreamed about entering the chosen faculty? Such a suffering cannot actually be regarded as a real one, because a successful passing of the exams brings you pleasure. Take, for example, a programmer. This person sits for hours in front of the computer, goes from one site to another, downloads programs, does not sleep for hours, he is tired, and sweaty from tension – isn't that tension? Indeed, it is. What is the difference between him and me, who does not know anything about computers?
When I work with a text in electronic form, I suffer terribly, I get confused in actions, I have to write everything down not to make a mistake… I do not understand anything. The difference between the programmer and me is that for the former working with a computer is a pleasure, enjoyment, and fun. One can sit in front of it and enjoy it, but for me even a half-hour search for some information is just a suffering that gives me a headache.
Do you understand what I mean here? The Church is a place where there is no pressure. And I don't want people to feel suppressed in the Church.
The only thing I would like you to feel here it that Christ "suppresses" you with His love. But His pressure is gentle, not enslaving. No force at all. Can we actually force ourselves to love Christ? Of course, not. We can love Him only voluntarily.
When a person wants to become a monk, he is asked, "Have you decided that yourself? Has nobody forced you? Has nobody brainwashed you?" Because otherwise you will be disappointed in the chosen path, because it is so narrow, difficult, harsh and full of hardship! You have become a monk, and from that point no TV, money, expensive phones, delicious dishes, luxury cars … A real monk is deprived of all of this. That is why the Church asks the person who wants to become a monk,
"Did you come here voluntarily?"
"Yes."
"Really?"
"Really!"
"Think carefully."
"I am thinking."
"Do you still want to become a monk?"
"Yes. God helping me, Reverend Father!"
And here we have a real monk, full of joy, though he has nothing. Try asking such a monk,  "Is everything all right, my son? Does nobody force you?"
Instead of Watching TV, I Look at Christ
Once we went on a tour with guys from one school and stopped at a monastery on our way. There a monkaccompanied us everywhere, and one of the guys asked him,
"You don't have a TV here, do you?"
"No, we don't", replied the monk.
It turned out very funny: at that moment when we were in the main cathedral of the monastery, the monk was telling us about the church, about the monastery, peace reigned around, and then suddenly such a question came up. Only a child, with his or her simplicity, sincerity and innocence, could ask a question at such a moment, "You don't have a TV here, do you? Do you never watch TV?"
"Don't you ever want to?",  the boy continued asking, "How can you not get bored without it?"
"Why should we get bored?"
The monk answered the question with a question, bearing in mind the following – "I do what I love doing. I want to live like this, and I live because I know what it is for. Instead of watching TV, I look at Christ, addressing Him in my prayer. And my eyes, instead of being seduced by what I see on TV, are filled with tears, and it is beautiful. Tears in prayer are the sweetest. Do you know their taste? No? We monks cannot understand a worldly life. "How can you live like this?", we wondered, puzzled, "It is so difficult – constant tension, stress …" "In monasticism, no one ever puts pressure on anyone. We have chosen such a life, and since our choice is voluntary, all of this is for our joy and pleasure."
Another boy asked the monk such a question,
"Do you never eat meat? Don't you cook it even for Pascha?"
"No!"
"What do you eat on Pascha?"
"On big holidays we have fish, it is very tasty. But we do not eat meat."
"Wow!",  said bewildered children, "What a hard, difficult life you have…"
When you do something without love, when you do not understand why and for what purpose you do that, when you are concerned only about the outer side of the matter, and you have no idea about the Person who is behind everything; when your deed has no personal orientation, and resembles a yoga class, where the most important thing is to reach a certain level, defeat sleep, hunger and other carnal desires, natural needs, etc. – all of this is not a Christian deed. The purpose of our deed is to reach Christ.
Translated by pravmir.com