Gospel of St. Matthew, Chapter 10:32-33, 37-38, chapter 19:27-30

32 "Therefore whoever confesses Me before men, him I will also confess before My Father who is in heaven. 33 But whoever denies Me before men, him I will also deny before My Father who is in heaven.

37 He who loves father or mother more than Me is not worthy of Me. And he who loves son or daughter more than Me is not worthy of Me. 38 And he who does not take his cross and follow after Me is not worthy of Me. 39 He who finds his life will lose it, and he who loses his life for My sake will find it.

27 Then Peter answered and said to Him, "See, we have left all and followed You. Therefore what shall we have?"

28 So Jesus said to them, "Assuredly I say to you, that in the regeneration, when the Son of Man sits on the throne of His glory, you who have followed Me will also sit on twelve thrones, judging the twelve tribes of Israel. 29 And everyone who has left houses or brothers or sisters or father or mother or wife or children or lands, for My name's sake, shall receive a hundredfold, and inherit eternal life. 30 But many who are first will be last, and the last first.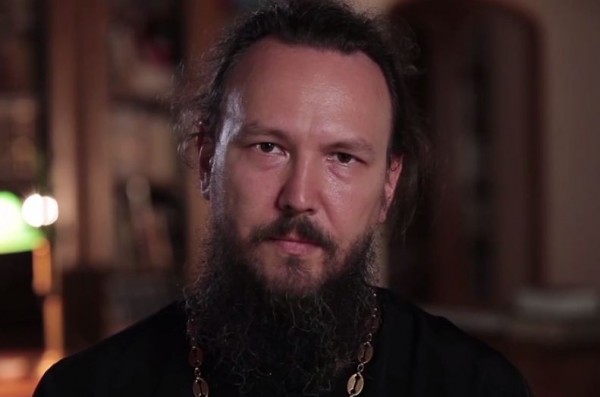 The Evangelist's tale we have just heard often becomes a serious stumbling block, a point of temptation for people who are just becoming acquainted with the teaching of the Gospel.  Indeed, isn't it too much of an extreme to demand that people who want to follow Christ leave behind everything that is dear to them – their neighbours, parents, children, wives, husbands, – in other words, their life itself?
On the surface, this does, indeed, seem to be an unjustified extreme.  Yet, if we examine the text of today's Gospel reading attentively and bring to mind what occurred only a very short time ago – and what happened a short while ago was the conversation with the rich young man, in the course of which the Lord with one decisive blow knocked out the supports from under His disciples' piety –  then the situation becomes slightly different.
It turns out that God doesn't need the kind of sacrifice when we try to separate a part of our life and hand it over to God in the hope of being able to make a deal with Him.  God dwells in eternal happiness and never-ending blessedness, and His existence in no way depends on our so-called "donations."  God doesn't need bits of us, He wants the entire person.
God is looking for our heart.  God doesn't want us to live by false values, no matter how lofty, beautiful, and noble they may seem to us.  He wants us to live in accordance with the true values of His love, His beauty, His wisdom.  However, as soon as false reference points appear in our lives, we fall apart, because we lack the inner strength and fortitude that are necessary to preserve the spiritual intensity of being entirely and undividedly facing God.
After all, the most important commandment that was given to us by the Lord God Himself in the law of Moses is extremely simple, "You will love the Lord your God with all your heart, with all your mind, with all your strength, and with all your soul" (Luke 10:27).  What does it mean?  It means that the only normal, healthy condition of a person is when their entire mind, their entire will, and all their senses are constantly turned to God.
This is what today's Gospel reading is all about.  It is not at all about our first learning to hate all those who surround us and then deciding that we can now start loving God more than those we have hated.  On the contrary, until we have learned to build relationships with the people that are close to us, we had better avoid trying to address God with words of love.
Translated from the Russian by by  Maria Nekipelov