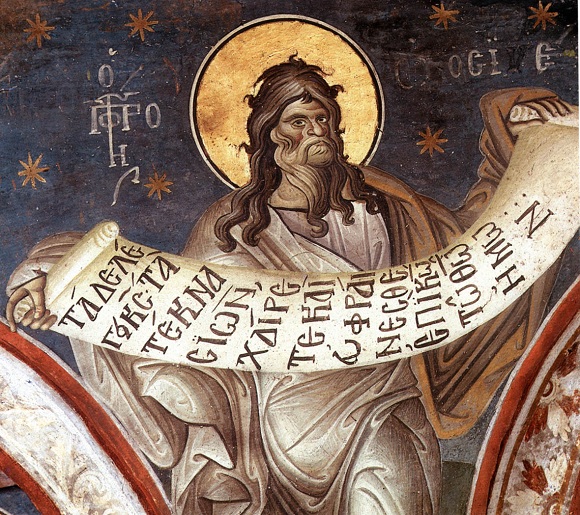 Today, October 17/30, the Orthodox Church commemorates the memory of the Prophet Hosea from the Old Testament, who lived very long ago, in the eighth century before Christ. Together with his elder contemporary Amos, Hosea preached in the northern Kingdom of Israel not long before his death in 722 B.C. These first prophets from the great constellation of so-called "writing prophets" revealed an entirely new degree of knowledge of God.
We can find Hosea's preaching and instruction in the first part of the Bible, the Old Testament, in the book bearing his name. The main theme of the book is that of love and the true knowledge of God (cf. Hosea 6:6; Matthew 9:13). Fr. Alexander Men, the outstanding Russian theologian, quite accurately called Hosea "the prophet of God's exacting love."
Hosea was the first to reveal to us that God is not simply an awesome and chastening Judge, as had been previously thought (and as many continue to think), but above all a Father full of mercy. This same quality of mercy is also required of us; God does not accept the prayer of evil people, of slanderers and intriguers who boast of their imagined right belief.
The Prophet Hosea expressed that which is most important in relation to God and man, and it was using his words that Jesus Christ addressed His contemporaries and all of us: But go ye and learn what that meaneth, I will have mercy, and not sacrifice (Matthew 9:13). It is mercy to those around us, people of all nationalities and confessions, which the Almighty wants of us. Without this, going to church, putting up heaps of candles, making bows, and even beating our heads against the ground are of no use. The Pharisees and hypocrites, whom Christ severely condemned, did all this. Unfortunately, there are quite a few of these among Christians. The Prophet Hosea compels us once again to evaluate critically our path and our spiritual condition.
Translated from the Russian