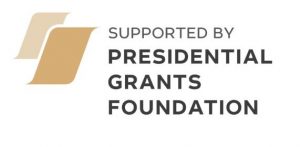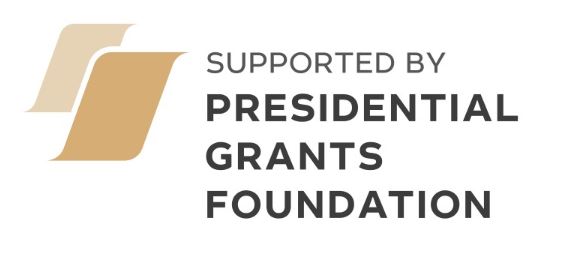 A 55-year-old surgeon Yuri Mansurov died in Yekaterinburg on June 24th. He was the chief of surgery at the Sverdlovsk Region Clinical Hospital №1. He was tested positive for coronavirus and thromboembolism. Yulia Mansurova, Yuri's wife, surgeon's friends and colleagues told Pravmir about what kind of doctor, husband, and father he was.
– From his early childhood, Yura knew that he would become a doctor. At least, his mother often recalls that he was still very little when he told he would be a surgeon.
He performed life-supporting surgeries – he treated people with cancer and many other life-threatening conditions. He had many patents for his own surgical procedures. That is, he invented new surgical methods, which helped patients with cancer and many other dangerous illnesses. And that is what his colleagues and patients valued him for.
He was a unique person, who could figure out how to help a patient and then follow it through. Somebody can figure out how to do it, others can implement it, but very few people in Russia have these two skills simultaneously.
We have a fairly good, huge, and sound cancer clinic in Sverdlovsk region. Nevertheless, they often sent people to Yuri – there were no experts, who could help. For example, when for whatever reason a partial or a full gastrectomy had to be performed, Yura could do it and then make a new gaster from the intestines.
It was important for him to continue working during the pandemic. And it was important to patients for him to be there for them.
I really could have insisted on him taking a vacation or a sick leave. However, I always respected my man and had no right to blackmail him. Let's imagine a terrible situation that I pressured him, and, for example, he took a vacation during such a stressful time for everyone, but his subordinates continued working. And then one of them got sick and died. Yuri would not be able to live with it.
He would have never left the office turning his back on his friends, his colleagues. My husband could not do that. And yes, if I turned to my feminine powers, I could ask him to do it. But he would lose all his self-respect if he agreed to it.
Yura continued working, performing surgeries, and then there was an outbreak of the coronavirus in their unit, doctors went on sick leaves, patients were transferred to specialized COVID-19-oriented hospitals.
Yura and I saw each other for the last time a few days before he fell ill. As soon as doctors in his unit started to get sick, my husband immediately moved out from our daughter and me to another apartment without waiting for the moment when he might get sick. It happened a few days later.
Then he was hospitalized, he felt fine for a week, there were no signs of trouble. Yes, he was ill, yes, he had a fever, he felt weak, yet there was no drop in saturation. It fell on the eighth day, and it got worse. Then there were some other complications, which were handled by his colleagues – quite quickly and professionally.
And it would seem that he was making good progress. He was in a critical condition, but stable, his temperature was already equalizing, and he already could control his blood pressure on low doses of medication. The saturation was stabilizing, and we all, both doctors and I, started to show the cautious optimism… Yet on the 24th, it was over. There is no logic in COVID-19, and that is scary.
Everyone saw eye to eye on one thing: Yuri was the doctor, whom you see, and it all becomes better. He did not have the professional deformation of a surgeon when it was necessary to immediately operate and thereby solve a problem.
Sometimes he would say to a patient based on his experience, "You have a formation there, you have lived with it for 10 years and you will live with it for another 15 years, but if we operate on you, it is a high risk". That is, he always made a very adequate assessment of a situation, made the decision whether to operate or not, and informed a patient about this decision without imposing it.
He was a very calm, well balanced, and kind person, which is quite rare for a surgeon. And he was the best husband and father.
These are not the words of a widow, who suddenly realized who she had lost. I always knew who I lived with. I thanked God every day that I got such a husband. He was a very attentive, kind, and loving man.
When we found out, just over a year ago, that we were going to have a daughter after 10 years of marriage – in fact, rather unexpected news for us – he was very happy. He was incredibly happy when she was born. I have never seen a father like him in my entire life. He shared all the responsibilities of parenthood with me. He would come home from work, help me with our daughter, take her in his arms and take care of her completely by himself. He read books to her, bathed her, put her to bed, took her outside for walks, and fed her. In our family, there was no such thing as the mother took care of a child and the father only sometimes helped her. No, the child had two parents who shared their responsibilities absolutely equally.
I felt great support from Yura's colleagues, and I became even more proud of my husband, although it would seem impossible, when I began to receive condolences from his patients not just from different cities in Russia, but from various countries: Israel, Germany, USA. He was not a supporter of the idea that people receive better treatment abroad. In many ways, what my husband did, what his colleagues continue to do is a strong school.
I know that one of my husband's patients was a top manager of a very large company, who, having found out about his serious illness, appealed to clinics in Israel, Germany, but in a few years ended up in my husband's hands in his home town, Yekaterinburg. Yura said that if he had seen this patient immediately, he would have been able to help him with much higher chances, but now there is not so much of these chances, not to mention the fact that the person himself is exhausted with receiving constant treatment. Therefore, perhaps my advice would be that there is no such thing as a bad Russian or a good Israeli healthcare. There are individual hands and individual heads.
Quarantine restrictions are slowly getting lifted off, but my opinion on this has not changed at all. Just as I have been taking all the precautions, so I continue to do it now. Furthermore, I cannot afford to get sick at the moment: I am taking care of my daughter. I no longer feel anger towards those, who violate quarantine rules, who go on having barbecues with their friends and family and go to restaurants. Summer terraces have been opened today here, and they are all packed.
I just wonder why people act like children. Truly, do those of you, who go to restaurants understanding that they are packed, really think that COVID-19 has disappeared by itself if these establishments have been opened? No, the situation has become even worse. Tomorrow it will be even worse than today. The day after tomorrow it will be even worse than tomorrow. It has already happened to me. Don't wait for it to happen to you, be careful. What can I say?
It is impossible to recover in such a short time. I am not sure that I will have the strength to do it in a year from now. I will say a terrible thing, but sometimes when I am too emotional, I envy those wives who did not love their husbands. It is probably easier for those widows to live than it is for me now. However, these are just stupid emotions. Of course, I do not regret that I loved my husband very much for 11 years and that he loved me likewise.
"He was surprisingly patient and was able to listen to his students"
Anton Shushanov, surgeon:
– Yuri was my teacher and supervisor, and he took on both roles perfectly. Not every teacher and chief has such a quality as patience.
Yuri never yelled at any of his subordinates. He worked with different types of subordinates: I was the emotional one, some were more disciplined, others were frivolous, but he never raised his voice at any of us. For a teacher, this is the prime factor. For students are not always talented, they do not always succeed. In one instance, six months ago, a medical resident accidently clipped the blood vessel. Anyone would have started screaming, but he told her, "Calm down".
He did not have a superiority complex, despite the amount of surgeries he performed, the status he had in the hospital and in the surgery society of the region in general. He could always listen to the words of his subordinates, even change his mind after thinking, could argue and prove that the other person was wrong. That is, he never belittled students, he showed that he was listening to them. Patience and listening skills are the qualities of his character that have allowed us to grow alongside him. I would like to learn more patience from Yuri. Sometimes I try to abide time and reach compromise like he did. I do not know if I can do the same.
It is a great loss for our unit. The unit pursued those areas that Yuri advanced himself. For example, gigantic postsurgical prolapses. There is a notion of fashion in surgical field, too, so today operating laparoscopically, with robots is in fashion, but operations on gigantic prolapses are not. Those patients are usually ungrateful, in terms of further health condition, difficult, often obese, and they have many health complications. As a rule, no one wants to treat them around the city, even the most ambitious surgeons refused to do such operations, but Yuri took them, and he was the only one who performed surgeries of this area.
He was the first to apply robotic surgery in the Sverdlosk region. At the same time, he did not take it for himself as a fashion trend, he taught me and my colleague and passed the technique on to us.
We do not know who will replace Yuri, because he was not only the chief of the unit, but he was also heading the department of diploma theses of all surgeons in the region, he was responsible for medical residents and the club, where surgeons from the region came to every few months and listened to sessions on relevant topics. I am not even talking about other activities like "Bard syndrome" club.
We started to sort out his cases among us and wondered if we could do it at all. When he worked, we did not even notice how much he took on. I think we have not fully realized this loss due to the fact that COVID-19 is out there, we have less patients, and all students were let go home. When all this is over, we will probably become more aware of how much we miss our teacher, chief, and one of the best surgeons.
"Yura specialized in saving lives"
Yevgeniy Yenin, a reporter, a friend:
– Yura was an absolutely amazing person. For example, I am quite successful in my field, socially successful, but next to him I felt like I was fooling around, because I am a reporter, I gab away, and here is the person who saves lives, and we are just playing in different leagues.
A surgeon of this level is different from ordinary people – I think, we can say "ordinary people" in comparison with him. We could discover in a conversation with Yura that he has never seen some popular new movie, which we all have seen more than once, that he has never heard about something that everybody on Facebook has been discussing for a week, because he was completely immersed in work. At the same time, Yuri was not a plain person. He wrote songs, organized performances of author songs as part of the "Bard syndrome" club in his hospital, and gathered creative people around him.
His passing shocked everyone. This is a tragic story: at 53, he had a daughter, he and his wife bought an apartment recently, renovated it as they wanted it to be, that is, created their family nest. Then suddenly, he was gone, and Yulia was left alone with their 7-month-old daughter and a mortgage. This is terrible.
Yura specialized in saving lives, so this is a huge loss for our medicine, and, unfortunately, some people will die now because he is gone and there is no one who will be able to do things that he could do.
Translated by Julia Frolova