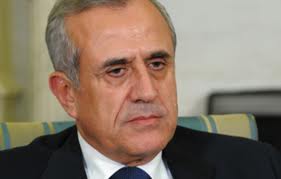 Moscow, January 22, Interfax – Lebanese President Michel Sulayman has received a prize from Russia's Foundation for the Unity of Orthodox Peoples, but passed the monetary award that it involves to two orphanages, one for boys and the other for girls, that are overseen by the Russian Orthodox Church.
"The true majesty of a nation is unthinkable without spiritual values. Such values took shape in Russia in ancient times, they make the national heritage of Russia so rich and are responsible for glorious pages in Russian history," Sulayman said during a ceremony in Moscow on Monday where he was awarded the prize.
Patriarch Kirill of Moscow and All Russia presided at the ceremony.
"Our country hopes," said Sulayman, "that the whole world realizes that genuine peace in the Middle East is unachievable without social justice in Middle Eastern societies and without a just and comprehensive solution to the Palestinian problem."
The Israeli-Palestinian conflict must be resolved on the basis of "international law, the documents of the Madrid conference and Arab Peace Initiative," he said.
The Lebanese hope that recent changes in the Middle East "will help carry through reforms and achieve freedom and genuine democracy, which guards fundamental freedoms, including freedom of opinion and convictions, human rights, including the rights of women, and will help ensure the equal participation of people in political life and government," Sulayman said.
Source: Interfax-religion