March 27, 2013
On 27 March 2013, Metropolitan Hilarion of Volokolamsk, chairman of the Moscow Patriarchate's Department for External Church Relations (DECR), met with a delegation of the Orthodox Church of Greece, consisting of Metropolitan Basil of Elasson, chairman of the economic management, and Bishop Anthony of Salons, general director of the same management.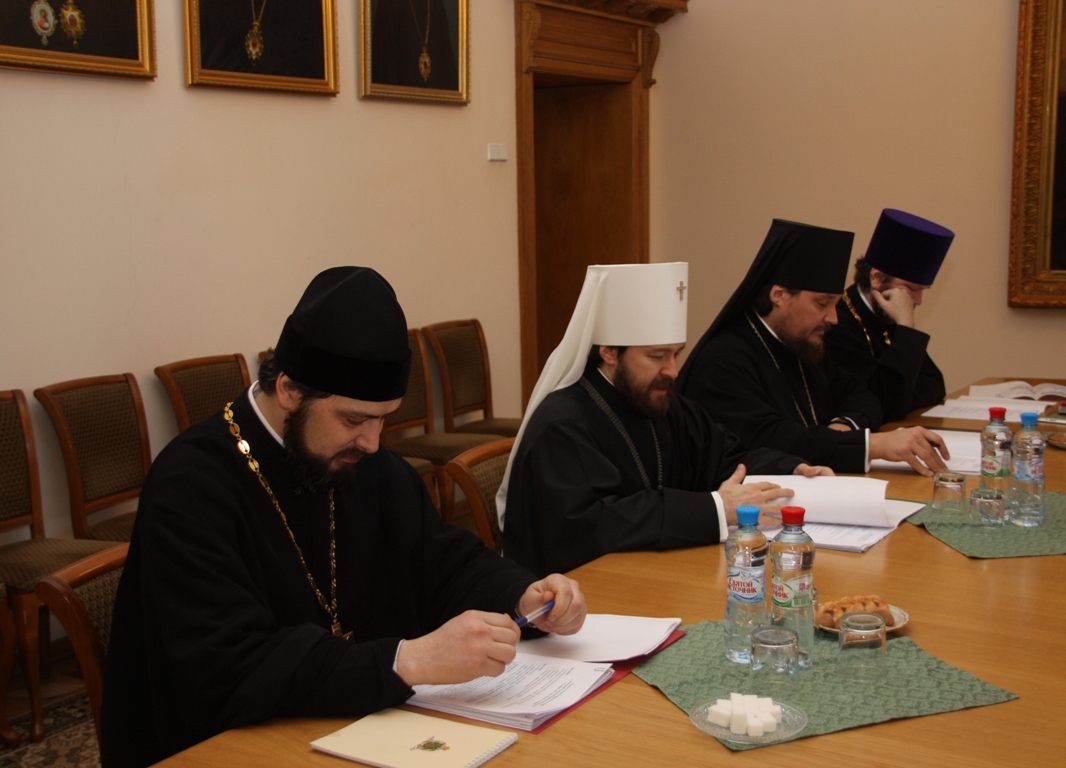 They were joined in the meeting by Bishop Sergiy of Solnechnogorsk, head of the Moscow Patriarchate's Administrative Secretariat, archpriest Nikolai Balashov, DECR vice-chairman, and archpriest Igor Yakimchuk, DECR secretary for inter-Orthodox relations.
The DECR chairman greeted the guests and expressed his satisfaction over development of bilateral relations between the Russian Church and the Church of Greece. Discussed was the upcoming visit of His Holiness Patriarch Kirill of Moscow and All Russia to Greece.
Source: DECR