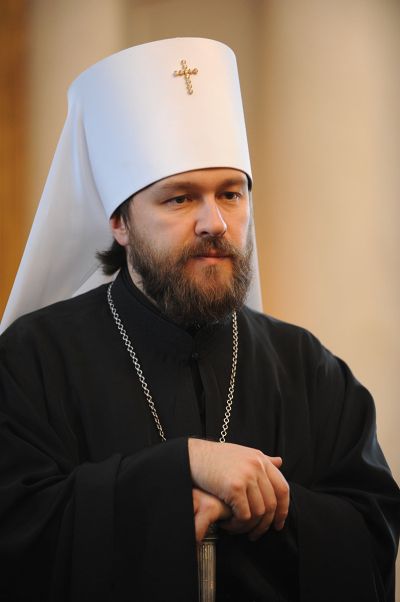 Your Beatitude,
The Russian Orthodox Church has been grieved to hear the news about the kidnapping and brutal murder of Father Faddi al-Haddad, a cleric of the Holy Church of Antioch, rector of the church of St. Elias in Qatana.
A time of heavy trials has come for Christians in the East today, and the old land of Syria has again become stained with the blood of martyrs for the name of Christ. It is not for the first time during today's tragic events that inhuman villains kill an Orthodox priest who fulfils his pastoral duty sacrificing his life for the sake of his neighbours. Such evil deeds cannot be justified by any political or religious goals. It is evident that those who commit them have lost not only spiritual roots but also every human conscience, defying traditional respect in which people in the East hold people in holy orders.
On behalf of His Holiness Patriarch Kirill of Moscow and All Russia, bishops, clergy and laity of the Russian Orthodox Church, I would like to extend sincere condolences over the tragedy to you and to the whole Church of the Holy City of Antioch.
We are praying together with you that the Lord may give rest to the soul of His servant Father Faddi in the mansions of the righteous and include him to the assembly of His elected ones.
With respectful love in the Lord,
+ Hilarion
Metropolitan of Volokolamsk
Chairman
Department for External Church Relations
Moscow Patriarchate