His Beatitude Metropolitan Onuphry of Kiev and All Ukraine delivered a sermon at the Dormition Cathedral of the Kiev-Pechersk Lavra on November 8, the 22nd Sunday after Pentecost, in which he pointed out that the Holy Scripture teaches how to correctly believe and know which path leads to God, and that faith helps a person to get closer to God, reports the Information and Educational Department of the Ukrainian Orthodox Church.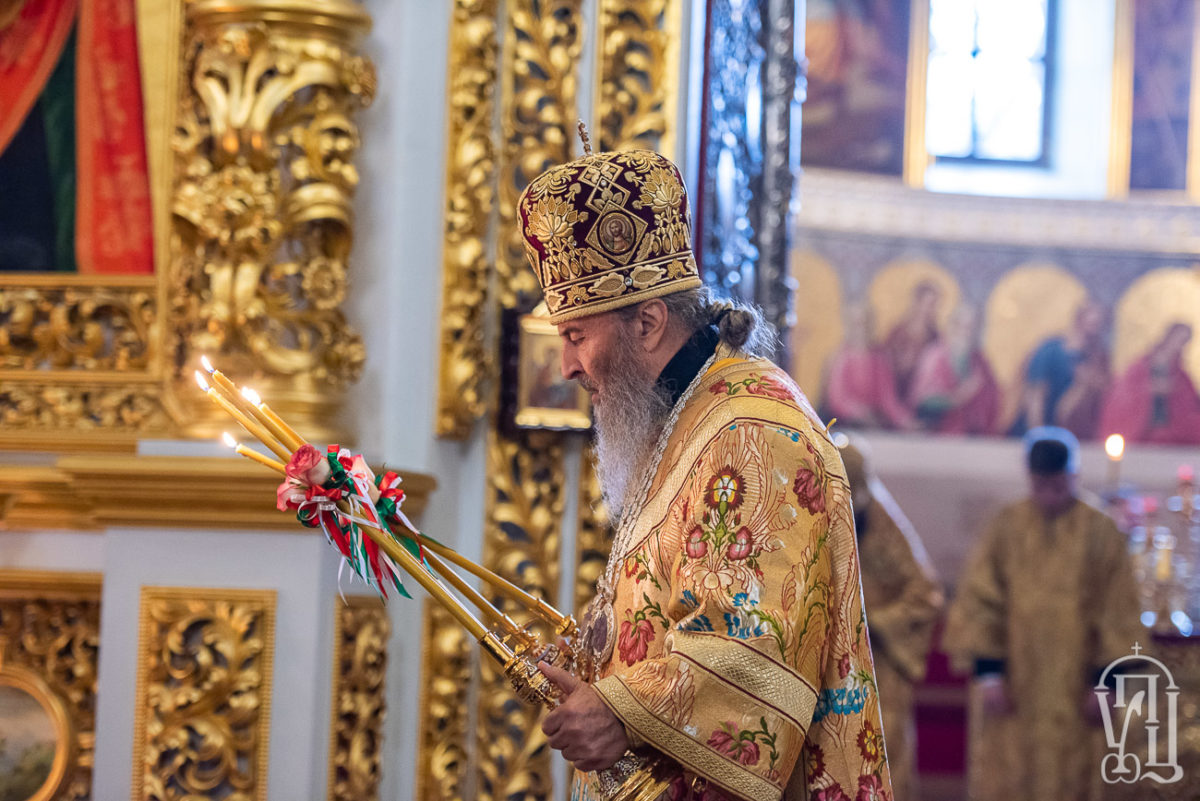 "If a person believes in the Holy Scripture, he or she finds God and can change themselves for the better. If one does not believe in the Holy Scripture, nothing can strengthen one's faith in God. Even if someone rises from the dead and comes alive to such a person, he will still not believe… Because one has to believe in order to reach God," said the Primate of the Ukrainian Orthodox Church.
The Archpastor noted that those who sincerely believe and live according to the Divine laws do not need signs and miracles.
"Elders of high spiritual life never seeked signs, such as someone rising from the dead or someone showing them a miracle, shaking the heavens or the earth. They were always guided by the Law of God, the law that God had given us and which today is written in a book called the Gospel. This was the main guide for them, which led them to God, which taught them to believe correctly. <…> Later their faith turned into knowledge, in other words, they learned that God exists and that God really is Love, Mercy, the Light, Life, and that God is the Truth," said His Beatitude Metropolitan Onuphry.
At the end of the sermon, the metropolitan encouraged those present to let the faith of the Gospels be their guide in their lives.
"This way we too will follow the path that leads to God and to spiritual perfection," concluded His Beatitude Metropolitan Onuphry.
During the divine service, special prayers were offered for doctors and for an end to the coronavirus pandemic. The Primate of the UOC also read a prayer for peace in Ukraine.
After the service, His Beatitude Metropolitan Onuphry congratulated those present on the feast day of the Great Martyr Demetrius of Thessaloniki.
"By the prayers of this great martyr, may the Lord bless you and your relatives, provide you with what is necessary for earthly life and salvation in eternal life," His Beatitude Metropolitan Onuphry wished and gave everyone an archpastoral blessing.